Portland, Ore., came to be called the Rose City because its wet, mild winters, dry summers and clay-heavy soils are ideal for cultivating the lovely, fragrant blossoms. It's not as easy to pinpoint what exactly makes it such a great grower of exceptional coffee businesses, but the abundance of outstanding roasters in the relatively small northwestern enclave is unmistakable.
Wholesale newcomer Roseline Coffee Roasters is rapidly staking its claim among the top tier of quality on Portland's roasting scene after launching with a 1.5-kilo Proaster in 2012 and upgrading within a year to a 10-kilo Proaster that's still at the heart of operations. Currently the company is doubling its operational space, with the addition of a training center, a QC lab and a brewing education center.
A new La Marzocco Linea has been acquired along with new Mahlkonig grinders, pallet shelving and other gear for the expanded facility. To this point, Roseline's roasting room had been 300 square feet, with another 400 square feet of space devoted to an office and sealed green coffee storage area. "We were on such a small amount of square footage to begin with, it was really out of necessity," Marty Lopes, the founder and sole roaster behind Roseline Coffee told Daily Coffee News. The new training, QC and educational space adds 700 square feet to the business, effectively doubling its footprint within the same historic building.
Built in 1908, the spacious and stately red brick Yale Union building on SE 10th Avenue between Belmont and Morrison in Portland was entered into the National Register of Historic Landmarks in 2007. Coincidentally, it was also in 2007 that Lopes moved to Portland from his hometown of Spokane, Wash., and went to work for some of Portland's better espresso bars and roasteries. Five years later he struck out on his own, quickly realizing the dream of constant daily fulfillment of his passion for roasting.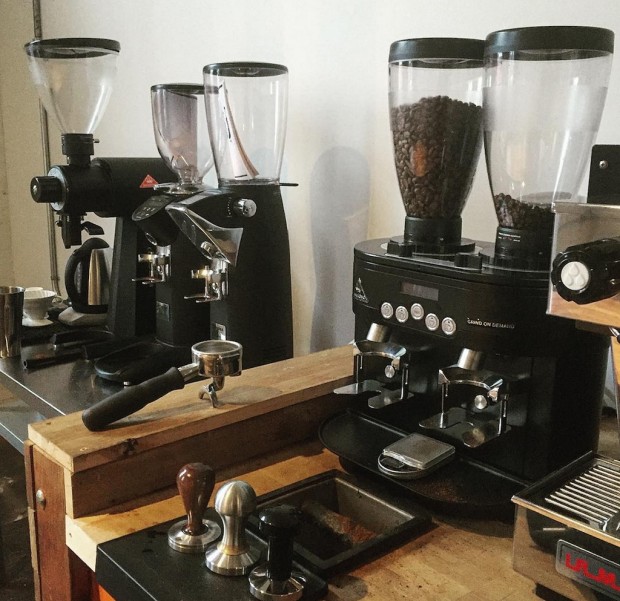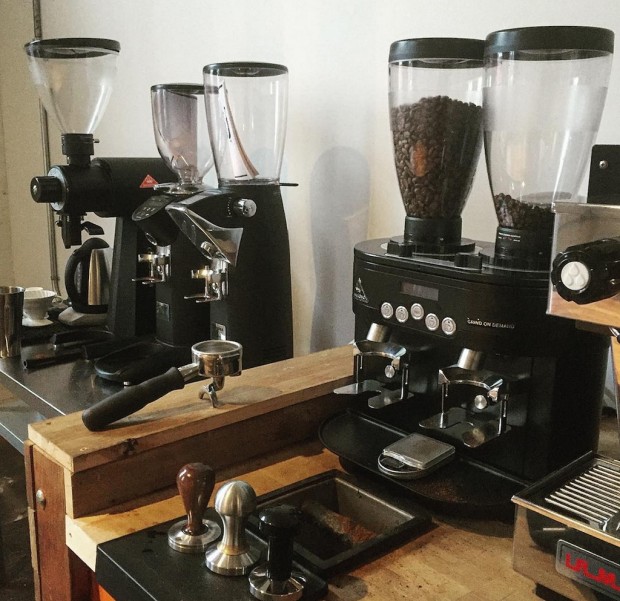 "It's just me, it's been me the whole time, and it will likely continue to be for at least a while," said Lopes. "I got into this so I could roast coffee, because that's what I really like to do. I'm just lucky enough that I get to spoil myself and do that all the time."
Lopes intends to hold onto that role for as long as possible, though he acknowledges that there will eventually come a time when it's impossible to meet the demand of a growing business with only his hands on the roaster. At that point he'll bring in more people, train them and keep Roseline moving forward. "We have trajectory, we have a growth plan in place."
The expanded services to be offered at the improved Roseline HQ will include classes for wholesale clients. "We're going to try to put together some fun events," said Lopes. "We're trying to get a lot of equipment vendors to come through, so we can see new brewing technologies and new equipment that's out there, so that we're staying on top of that game as much as possible."
The additional space may also offer Roseline some first-time opportunities for outreach direct to local consumers, with the target audience being "coffee lovers that maybe just want to learn more about home brewing and home brewing equipment," Lopes said, stating that classes for the public will be held generally on weekends. "We're a wholesale roaster, and we're really focused on quality. Now that we've got a decent wholesale following we're just trying to add value to what we're doing."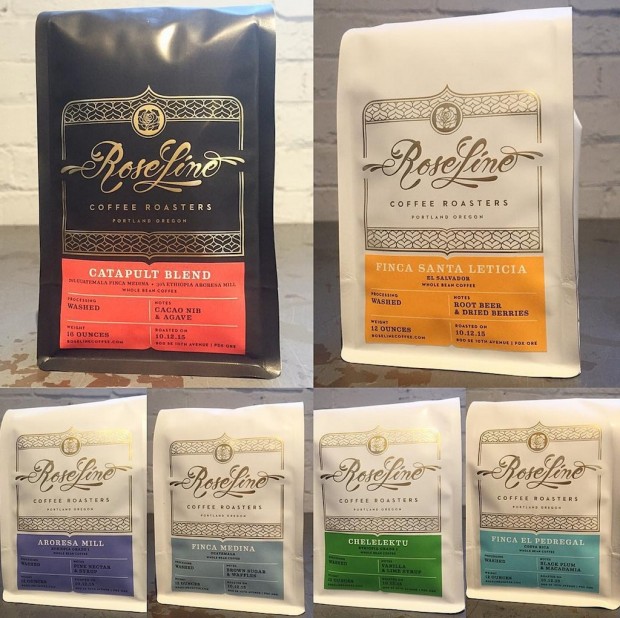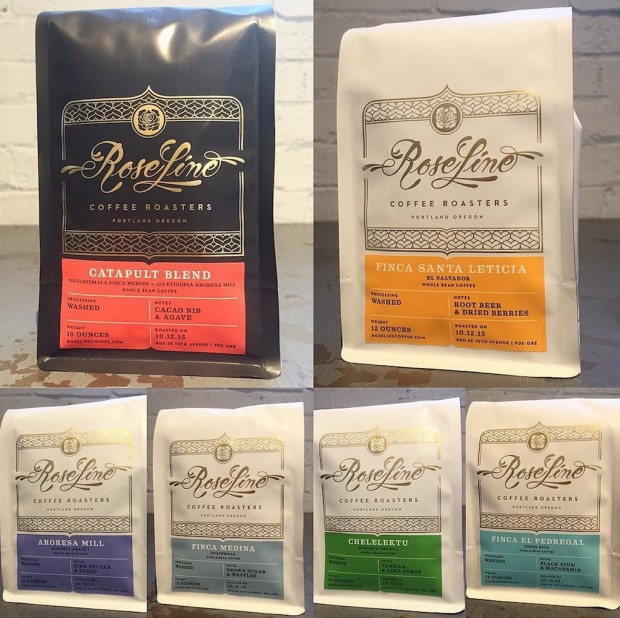 Part of that added value will evidently come from an exciting guest leader for classes and seminars. "I have a really good friend and great coffee industry person that's going to be helping out with our classes," said Lopes, although he preferred to let the identity of the helper remain shrouded in mystery, saying only, "He's a local dude, and he's amazing."
Another new development for Roseline is redesigned packaging. The company rolled out new bags with a refreshed label design this week. It's all part of Lopes' effort to grow the brand organically and sustainably, emphasizing quality before overextending quantity. "I think a café for us is inevitable," said Lopes, adding that he'd only take real steps in that direction "once the market is demanding it." Until then, said Lopes, "I'm going to sit tight on my wholesale and focus on my green coffee and my roasting game."
"With everything that's going on in the industry, we're really just trying to hold true to quality, and work with reputable people, and focus on being really passionate about the coffee that we pick and source and share with people. That's the greatest thing we can do as a wholesale roaster."
As far as Portland's stiff competition goes, Lopes sees the challenge as more of an inspiration than an obstacle. "It's harder than ever for small roasters like Roseline Coffee to compete in a market where bigger roasters have so much more resources, revenue and people and manpower to put together amazing programs," said Lopes. "That's not something that I'm afraid of, it's something that I aspire to."
Howard Bryman
Howard Bryman is the associate editor of Daily Coffee News by Roast Magazine. He is based in Portland, Oregon.