Sometimes a coffee scene is much like a photograph, in that a lack of exposure lets darkness prevail. "Underexposed" is the diplomatic term Trent Fannin used to describe the coffee landscape of Chillicothe, Ohio, into which his business Rōst Coffee (pronounced "roast") is shining the first rays of true artisan quality through a brick-and-mortar shop.
Fannin's Columbus-based wholesale roasting business opened its Chillicothe café earlier this month, and just as photos are worth a thousand words, each of Rōst's coffees endeavors tell a story.
Founded in 2013 on the same Diedrich IR-2.5 that's now approaching the peak of its productivity, Rōst Coffee offers five single origins, one of which is a Swiss Water decaf. It's a compact selection that grants Fannin the opportunity to zero in on the best of each bean and do justice to the efforts that came before his.
"Whenever I get a certain coffee in, I'll definitely take it to multiple profiles to see where I think it performs the best, peaks its flavor the most," Fannin told Daily Coffee News. "Then I'll just lock that in and replicate that every single time. The process from there is just educating the consumer."
Fannin has visited family and friends in Chillicothe on a weekly basis for many years. He's familiar with the lay of the land in the close-knit community, where dark, oily roasts and bitter cups have long gone heavily laden with cream and sugar. As a member of the community himself, he can approach the introduction of a different style of coffee without too much concern over the risks of coming off as pretentious, as he knows the town is ready for something new, presented honestly and without condescension.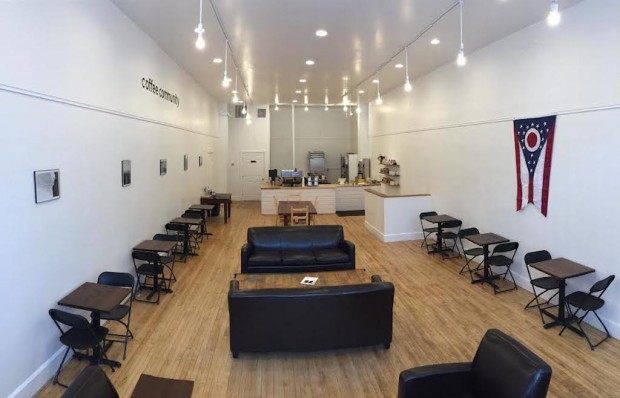 "There is that education aspect that we're going for and that we have to have," said Fannin, adding, "I feel like so far we're really doing an excellent job." Less than a month out of the gates, Fannin reports having already made regulars out of some locals that would never have considered themselves lovers of fine coffee without a little encouragement and explanation of the differences.
"We've been insanely well received," said Fannin. "I have a gentleman that came in our very first opening day, and he never ever drank coffee without cream or sugar." Fannin recommended that the customer let the cup cool, take a few sips black and just see how it goes. "He comes back every single morning now, and his own words were, 'I've never drank coffee black before, and I enjoy this, this is amazing, it's changed my life.'"
While that is the kind of story Fannin likes hearing, the ones he likes telling are those of the growers whose lives improve with better pricing and market access for their coffees. Rōst's featured coffee is their Kenya Kifahari which Fannin sources from Kenya Roasters Coffee, founded by an Ohio-based friend who moved with his wife to the U.S. from Kenya about five years ago.
"His livelihood was farming back in Kenya. He's got a lot of friends and family that still produce and market coffee," said Fannin, noting that the rigors of navigating the system for exporting coffees on the Kenyan side were particularly difficult. "He has really bootstrapped it and hustled. He works for a power company, and he's a family man as well, so I know he definitely went through a long haul to get to this point where it's materialized that he's actually connecting with roasters and the coffee's spreading."
Other Rōst coffees from Salvadoran specialist Alimsa Café, as well as California-based green seller Bodhi Leaf Coffee.
With a background in carpentry, Fannin spent long days through several weeks building out the café followed by several more hours into the night on the Diedrich to keep up with existing demand while getting the space at 13 W. Second Street ready for business. The 1,300-square-foot, 35-seat shop is inside a 125-year-old building with plenty of its vintage charm intact. "It's very beautiful, we're really trying to preserve the space," said Fannin.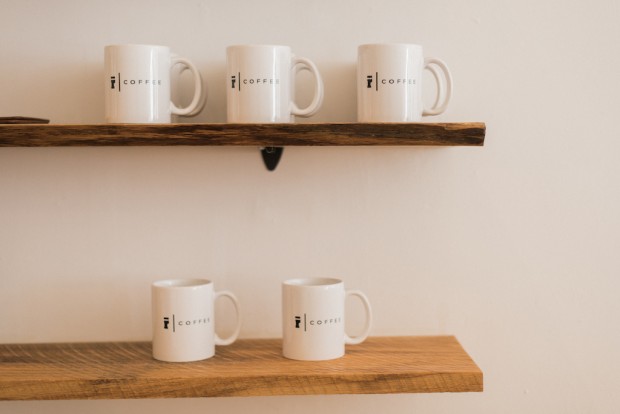 Yet the refurbishment didn't stop with the floors and walls. "I am rocking a rehabbed 2001 La Marzocco Linea. We brought it back to life and she's just running like a gem," said Fannin of his gear behind the counter. Rōst also runs with Fetco drip for the morning rush, settling down with a V60 pourover bar for the rest of day.
Prior to finding the right fit for a café, Fannin was considering making the step up to a larger roaster. "I was getting ready to get an IR-12, but I decided to hit hold on that and go with the retail shop," he said. "In the next six to eight months I would like to be to a point again where I can expand into an IR-12, and really take on some more wholesale accounts."
Howard Bryman
Howard Bryman is the associate editor of Daily Coffee News by Roast Magazine. He is based in Portland, Oregon.