When a young Nicaragua-born Miamian by the name of Cesar Vega decided to start a business that showcased the quality of coffees grown by farmers in his country of origin, he found that as a green coffee salesman, it was tough getting the time of day from any potential buyers.
Roasted coffee, on the other hand, has a far more accessible audience, and so it was four years ago at the age of 23 that Vega bought an Ambex YM15 on eBay for $10,000 and shifted his company, Café Integral, beyond the greens and into the browns.
"We were looking to exclusively import not just great, incredibly quality-driven coffees but ones that had quite a bit of story and were seen after thoroughly," Vega told Daily Coffee News. "Café Integral was about it being a complete product, without losing any of its traits."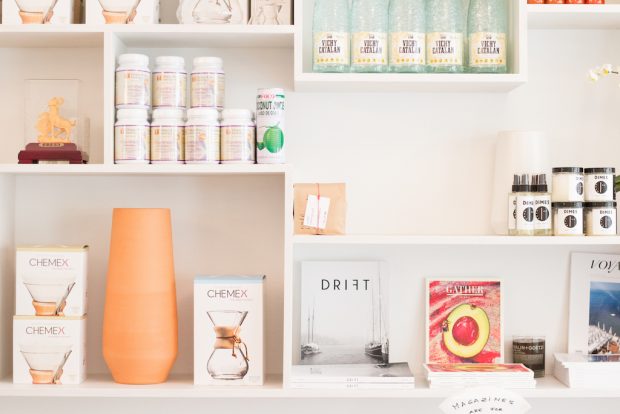 Fittingly, beyond the Spanish language sense of the word "integral," the name since then has also taken on a layer meaning from the English-speaking contexts in which the product is consumed, as the company's first two retail café locations have been inside and in partnership with other establishments. First came a co-retail venture with SoHo boutique apparel store American Two Shot, followed by a café space inside the Chicago boutique hotel The Freehand.
Earlier this month, Café Integral opened its third retail outpost and first standalone flagship shop at 149 Elizabeth St in the Nolita neighborhood of Lower Manhattan. There, their all-Nicaraguan coffees, carefully selected by Vega who's now a licensed Q grader, are ground on a pair of Compaq K10 Fresh grinders for extraction either on a custom two-group La Marzocco Strada EP or a two-headed Fetco batch brewer. Manual brew options include a single-cup Kalita Wave pourover or a two-cup Chemex, with light, sweet food options on offer such as local donuts and pastries, along with house-made muesli and an organic chia pudding.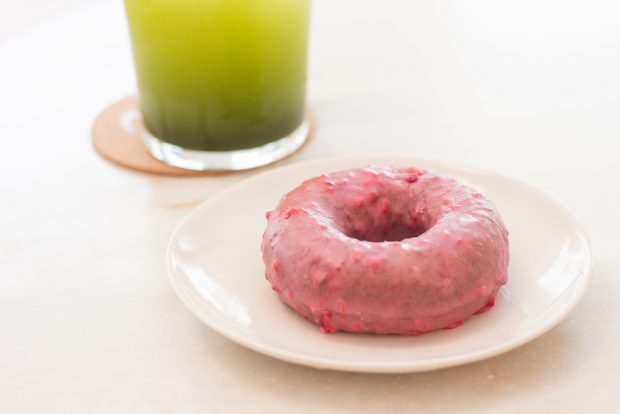 Vega takes particular pride in Integral's selection of house-made alternative milks, the market for which Vega describes as "hot" and the quality of which he really wanted to control and advance. Integral offers their own mostly almond milk made with imported unpasteurized almonds blended with a bit of cashew and coconut, as well as a pure coconut milk and a cashew pepita milk. Said Vega, "I just thought, we're in this world that does this, why don't we just do our version of it and make it super tasty and change the dialog a little bit, and make them nourishing."
Coffees are now roasted on a 15-kilo Loring in a facility in Brooklyn between East Williamsburg and Bushwick, though the origin remains the same — Vega's beloved Nicaragua, where he spends three to four months per year.
"As long as there's great coffee being produced in Nicaragua, there's always more to do," said Vega. "To me the important work is to be this thorough with Nicaragua, and to create a platform and bridge a gap for producers to continue pursuing quality, and be rewarded for it both intellectually as well as financially."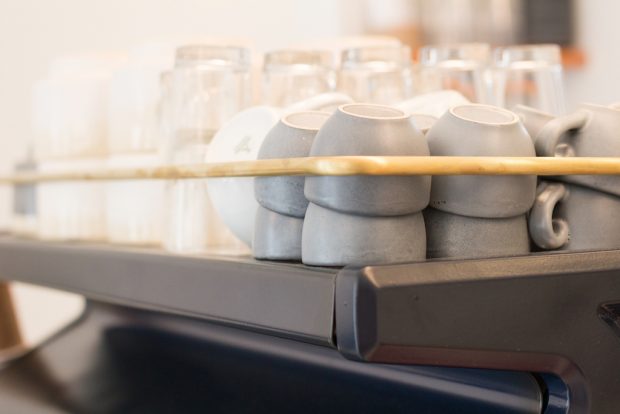 The next big step for the company will be to relocate and expand its roastery in order to continue to grow its wholesale division as well as to supply what's becoming a rapid retail expansion through its partnership with the Freehand hotel company. Confirmed fourth and fifth Café Integral retail spaces are slated to open along with new Freehand hotel locations in Los Angeles and Vega's home city of Miami. The former is projected to be complete by the end of 2016, the latter is actually opening within weeks.
Vega has a special excitement for the Miami opening, not only because of his roots there, but also for the farther-reaching roots upon which he'll likely be able to bond with customers in Miami more frequently than anywhere else in the United States.
"There's an interesting something that happens when you have people from the origin visit your establishment," said Vega. "I'm not really sure how to describe it, and it's varying degrees. Sometimes it's incredibly pleasant, sometimes it's sort of underwhelming. But I think it'll be really interesting not only to be in what's to some extent my home city, but to be in a city that I can say confidently has the largest Nicaraguan population of outside of Nicaragua right now."
Beyond that, Vega's also enthusiastic about the relative simplicity of another small, in-hotel operation. "I think it's very exciting to say 'we're going to have a little kiosk and it's just going to spit out tasty drinks and a couple nods to the Cuban culture.'" Vega said. "I think that's like a barista's dream, to be at a small spot that's just turning out tasty drinks."
Howard Bryman
Howard Bryman is the associate editor of Daily Coffee News by Roast Magazine. He is based in Portland, Oregon.