For any small chain, each store opening presents its own uniquely mind-bending challenges and daily leaps of faith. The opening of roaster/retailer Stone Creek Coffee's 10th dedicated café has been quite unlike that of numbers nine, eight, seven or their predecessors, in that it is the 23-year-old company's first café outside the greater Milwaukee market.
Stone Creek's newest store opened last week in Madison, Wisc., on the large-windowed ground floor of the new Factory District apartment complex within the rapidly developing E. Washington Ave. corridor, the main East Side traffic thoroughfare leading to the state capital building in the center of downtown.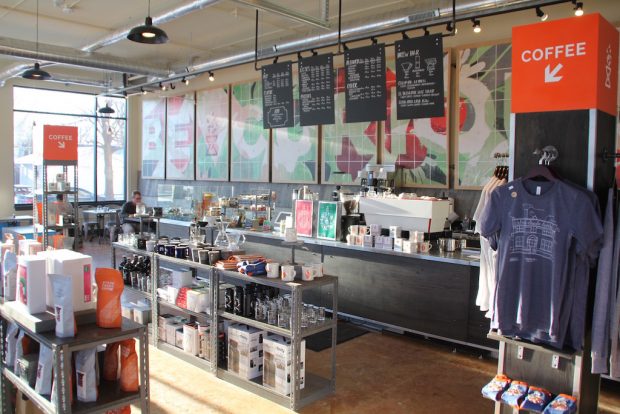 "For us it's provided a really good learning experience for building a company," Stone Creek Managing Director Drew Pond told Daily Coffee News of the Madison opening. "If we were going to push ourselves outside of our home market, it makes sense to invest in Wisconsin. Madison is a natural first step for us."
Just doors down from a retail outpost of longtime Madison roaster EVP, the Stone Creek shop adds to a growing number of Near East Madison coffee spots within shouting distance from one another that have all opened within the past few years, including Johnson Public House, Cargo Coffee East in the Constellation building, Black Locust Café in the Robinia Courtyard, and Kin-Kin coffee stand within Festival Foods.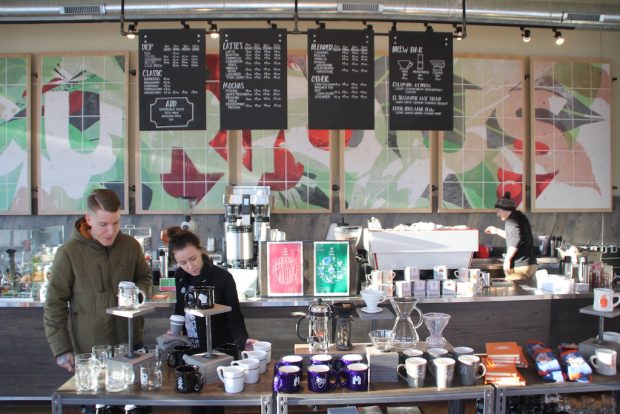 "When we announced a move to Madison, people were curious about it," said Pond. "Madison already has a great, diverse coffee scene, and the great thing about coffee is that there is a kind of coffee shop for every kind of person."
Stone Creek, for one, prides itself on developing a culture of coffee curiosity and self-described geekery that funnels down from company founder and UW-Madison graduate Eric Resch through the management team and baristas to the customers.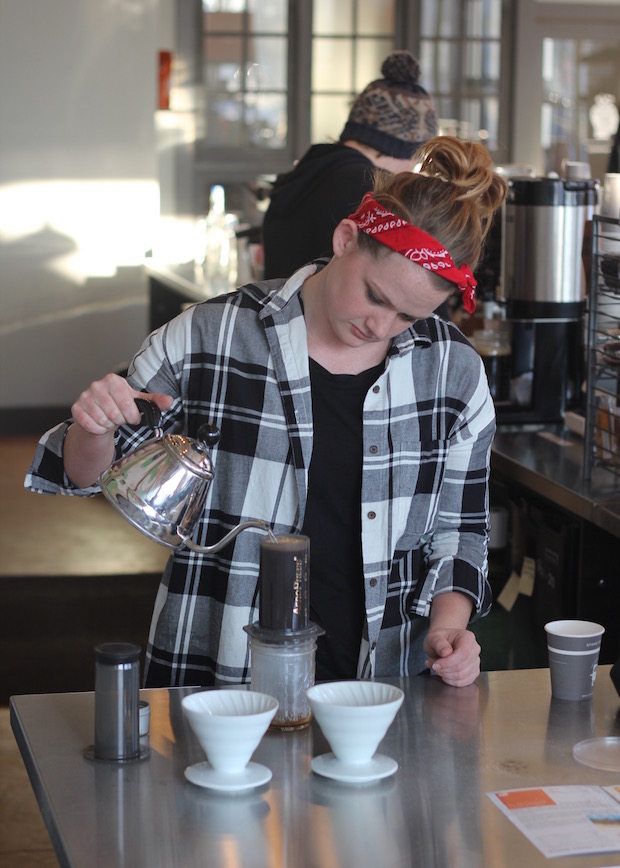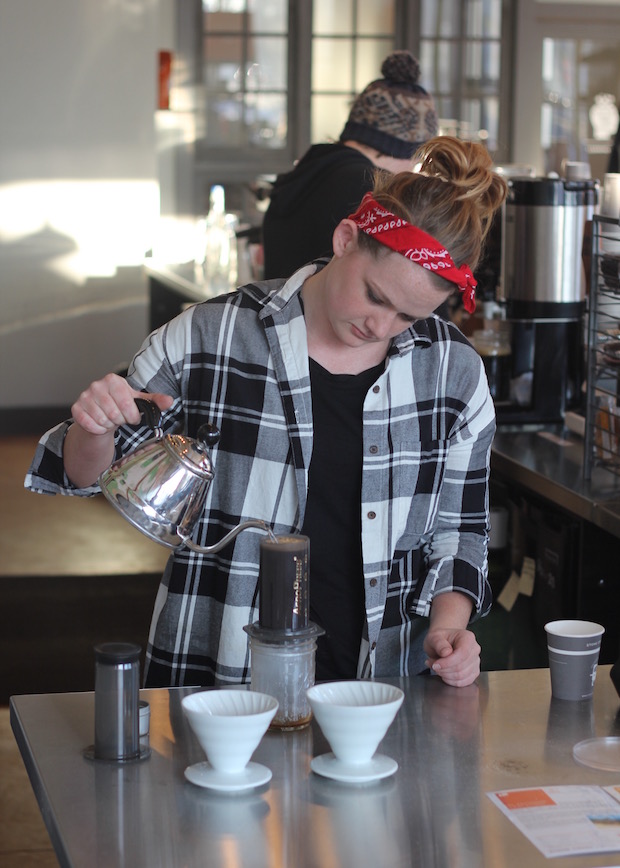 "Madison is a new market, a new delivery system, a new customer base," noted Pond, "but we want to expand with Eric's vision of 'never stop learning' and 'always be curious.'"
The coffee-curious can find room to explore within the new café at a dedicated lab separated by a glass door that will serve not only as a training area for Stone Creek staff and wholesale clients, but will also be opened for public educational programs such as cuppings and brewing classes.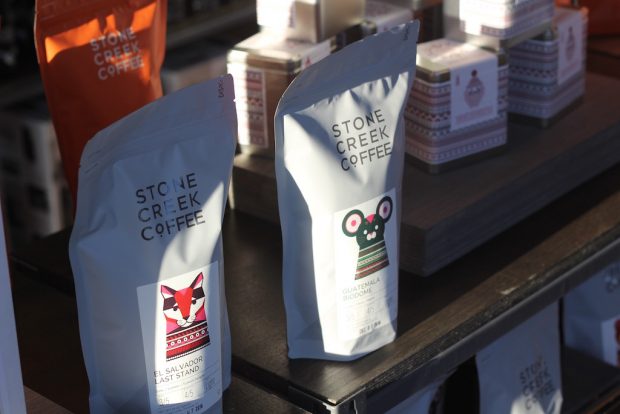 Within the next few weeks, the bar will be outfitted with the same gear that already sits atop the main bar, including a La Marzocco Linea espresso machine, a Mahlkonig K30 Air espresso grinder and an EK43 for the manual brew bar and daily drip offerings.
Pond said the Madison lab set-up will not only mirror the working bar within the café, but also many of Stone Creek's Milwaukee outposts. "The lab is something we wanted to make sure that we included in Madison," he said. "Holding the line of quality we've built here is really important to us."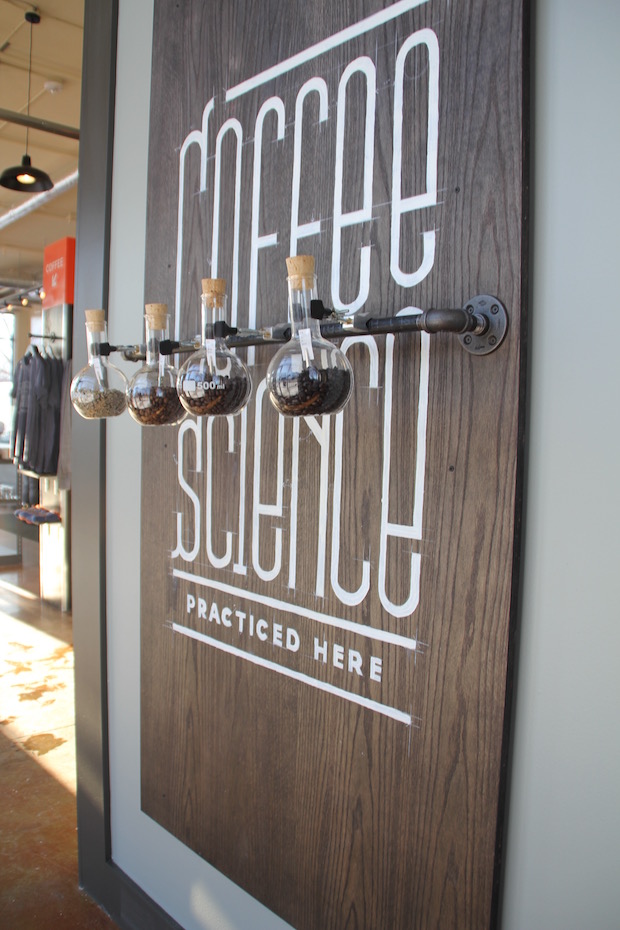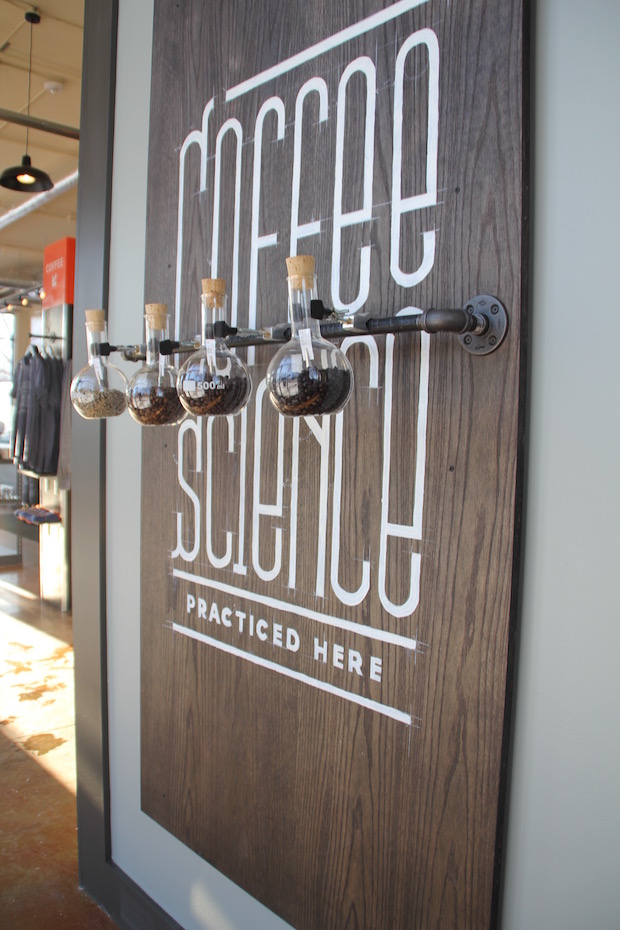 A large mural with the words "Be Curious" occupies the wall behind the café bar, tying the message to an expansive retail display that includes all manner of Stone Creek single-origin and blend offerings, merch, and brewing gear.
"Specialty coffee is overly exclusive. That's a conviction that we have," Pond said, adding that the 'Be Curious' mural is an extension of the 'Never Stop Learning' language the company has been using. "We want to provide our customers a full experience around coffee."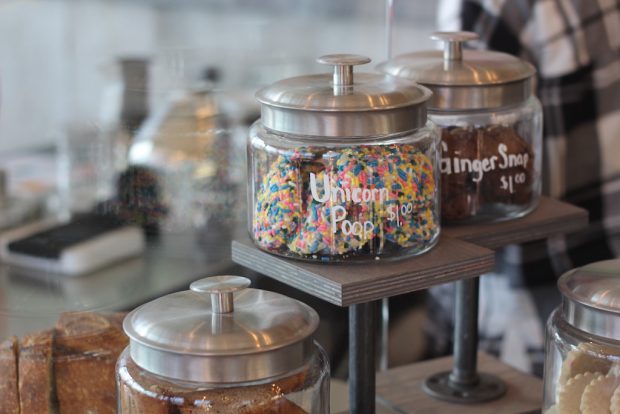 Pond suggested that experience may soon be coming to more Madisonians as Stone Creek outlines its plans for future growth. "Over time, it's definitely our desire to have more shops in Madison," he said, adding that the plan in the meantime is, "execute well and learn your customers."
Stone Creek Coffee Madison is now open at 1216 East Washington Ave. 
Nick Brown
Nick Brown is the editor of Daily Coffee News by Roast Magazine. Feedback and story ideas are welcome at publisher (at) dailycoffeenews.com, or see the "About Us" page for contact information.