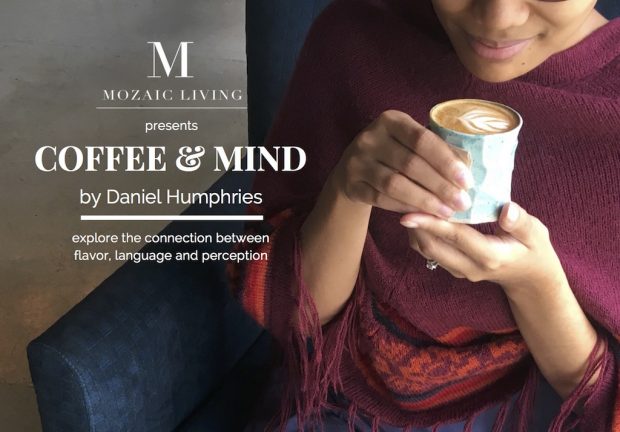 Longtime specialty coffee professional and consultant Daniel Humphries is leading an experiential coffee event called "Coffee and Mind" in Metro Manila in The Philippines later this month, promising to explore the relationship between flavor, language and perception in coffee tasting.
The event is taking place Saturday, Jan. 28, in an unusual venue in Mandaluyong, the Mozaic Living furniture showroom. "Why am I not having this event in the usual specialty coffee shop, or cupping lab? Because coffee events have become stale," Humphries recently wrote on his Coffee Scholars blog. "I want you to learn something new at this event, and to experience something you've never experienced before."
The official event description says each participant will get a chance to taste several different, "exotic" coffees, while there will be a presentation about how each coffee was born and crafted, and that feedback and opinion-sharing will be encouraged. Guests will also go home with some roasted coffee. Here's more from Humphries' Coffee Scholars:
What exactly goes on during the event will remain a bit of a surprise. We'll sit, we'll talk, I'll give a presentation on some of the elements of flavor in coffee and in the mind, and we'll taste some coffees.

You will not have to "cup" coffees. You won't have to wait in line while everyone crowds around a single table pushing wet grounds around with a spoon. You will get to taste some very interesting and unique coffees. You will have a chance to evaluate those coffees (in fact, I insist on it… even for beginners). Then we'll have a reveal and perhaps a surprise or two.
Click here for Coffee and Mind event details.
Nick Brown
Nick Brown is the editor of Daily Coffee News by Roast Magazine. Feedback and story ideas are welcome at publisher (at) dailycoffeenews.com, or see the "About Us" page for contact information.