The original Mokaska Manufacturing Company operated from the 1880s to the 1930s, expanding from coffee to the sale of packaged spices and other groceries and sundries, occupying a large, industrial brick building that's still in use at the corner of 4th and Patee Streets in the small city of St. Joseph, Mo., just a few hundred feet in from the Missouri River.
That enterprise succumbed to the Great Depression, and the only vestiges remaining today are branded antique relics — such as bins, packaging, and the trading cards the company issued along with its coffee to entice little ones into nagging their parents to favor the brand — that change hands among collectors.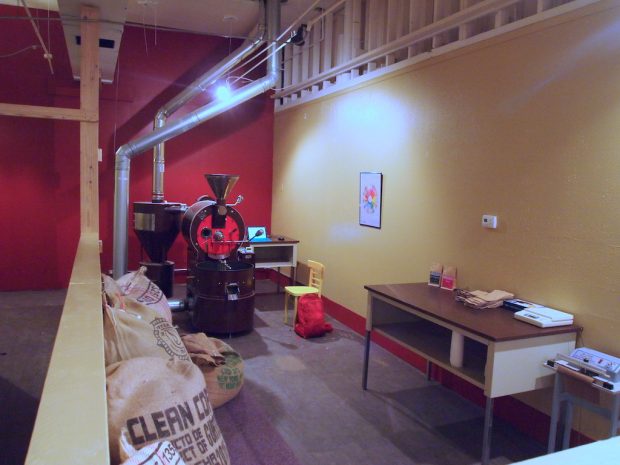 Roughly 80 years later, this old regional coffee institution has been given new life, as an upstarting coffee company in old St. Joe has claimed the name, determined to carry the torch forward. They've seized upon this slice of local history not only to bring it back to life, but up to date, as well.
"I think a lot people, especially where we're located, have a very particular idea of what coffee can be, and we really want to challenge that and show that it can really be something unique and special and unexpected in a lot of ways," the new Mokaska Coffee cofounder and head roaster Andy Montee told Daily Coffee News.
Mokaska has just installed its 12-kilo US Roaster Corp roaster into an 850-square-foot space downtown, about eight blocks from the historic factory building. After about a year of planning and development, the company started roasting roughly six months ago in a more remote industrial location, yet nevertheless saw a surprising amount of foot traffic into their facility for the sale of whole beans. They decided it would be worth the move into a more central location for greater visibility, to encourage even more walk-ins and for convenience when holding public cuppings and other events.
"It's a lot more connected to some of the other local businesses and shops around here. It's also been going through a kind of a revitalization the past few years," Montee said of their new neighborhood. "It feels more like a community."
Montee said that their spot downtown is a good fit for a café, although the initial focus for Mokaska will be to grow through wholesale business. "Because we're a startup business, it's just kind of one thing at a time, and that's the wholesale side of it," said Montee. "Eventually the natural extension of that is developing into a coffee shop and wanting to serve brewed coffee to people."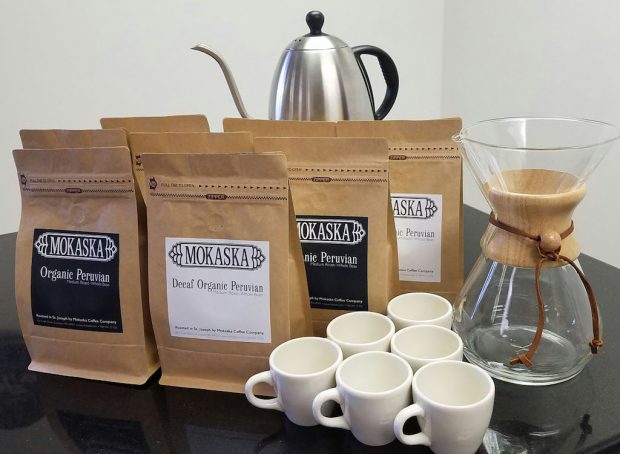 Brewed coffee does currently get served to people in the context of tastings and cuppings at the roastery, for wholesale clients as well as walk-in bean-buying consumers. Mokaska favors Kalita Wave pourovers for the purpose of demoing the coffees, sourced in green form through multiple importers, with Midwest Coffee Trading being a standby.
"We like the diversity of coffee," Montee said. "We like that there are so many different choices. So we try to source single origins from a number of different places."
Howard Bryman
Howard Bryman is the associate editor of Daily Coffee News by Roast Magazine. He is based in Portland, Oregon.