Longtime Nicaraguan coffee specialist Mercon Coffee Group last week announced the official launch of Nicaraguan robusta exports.
The company says it has been working with producers in the Nueva Guinea region in Southern Nicaragua to essentially develop a Nicaraguan robusta industry from the ground up.
The company has made major investments in two robusta plantations in the region, the 33-hectare Finca La Esperancita, and the 489-hectare Finca San Antonio, owned by Digranisa. Mercon said the farms combined have approximately 373 hectares already devoted to robusta production. Mercon said it plans to help increase robusta production on more than 7,000 hectares in Nueva Guinea to result in 500,000 coffee bags annually within the next 10 years.
"We are proud to be the pioneers of robusta production in Nicaragua and to be the first to offer it to the global market," Luis Alberto Chamorro, the origin director of Mercon Coffee Group said in a company announcement in conjunction with last week's SCA Global Specialty Coffee Expo in Seattle. "Thanks to growing participation, this venture has boosted the local economy of the region and has created new sources of employment."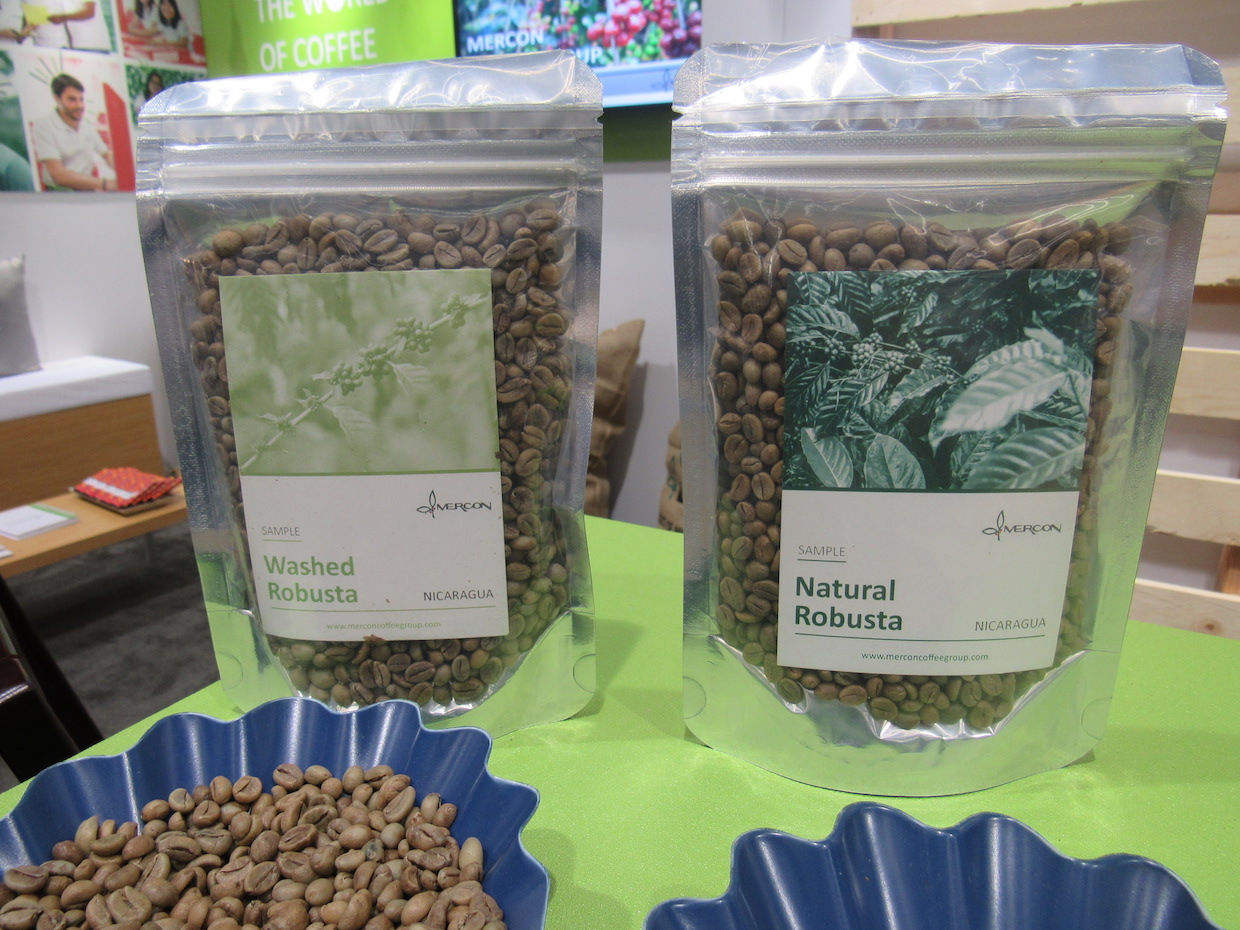 Nicaragua was among the worst-suffering countries from the widespread leaf rust (la roya) epidemic that ravaged Nicaraguan smallholder crops beginning in 2012. Mercon is pitching the increased investment in robusta as a way for producers to diversify crop supply with more robust, resilient and high-yielding plants.
With Nicaraguan export and import capabilities and additional offices in the United States, Europe, Asia, Guatemala, Honduras and Brazil, the company has also invested in numerous private initiatives designed to assist producers in maintaining a steady and growing output.
"Through CISA Exportadora, our operation in Nicaragua, Mercon Coffee Group offers coffee producers financing services, technical assistance and value fixed transactions," Chamorro said. "We have also developed LIFT, a program designed to help small and medium producers to increase their productivity in an environmentally conscious manner."
Nick Brown
Nick Brown is the editor of Daily Coffee News by Roast Magazine.