Most coffee-producing estates that undergo sweeping modernization for the sake of quality and community-building tend to have decades of structural history. That is to say, it's a rarity for a coffee estate to be born from a blank slate — or, in the case of the Gesha Village Coffee Estate, a remote forest.
With its second harvest complete, Gesha Village now stands as a shining example of a progressive coffee production venture, with a strong focus on quality both through its prized Ethiopian indigenous varieties and in creating a sustainable and thriving coffee community in an ancient coffee forest near the Sudanese border on the country's far Southwestern edge.
The company is gearing up for another rarity, a single-estate online auction, which will make available to buyers worldwide the fruits of several years' worth of labor in bringing the farm and its coffees to life.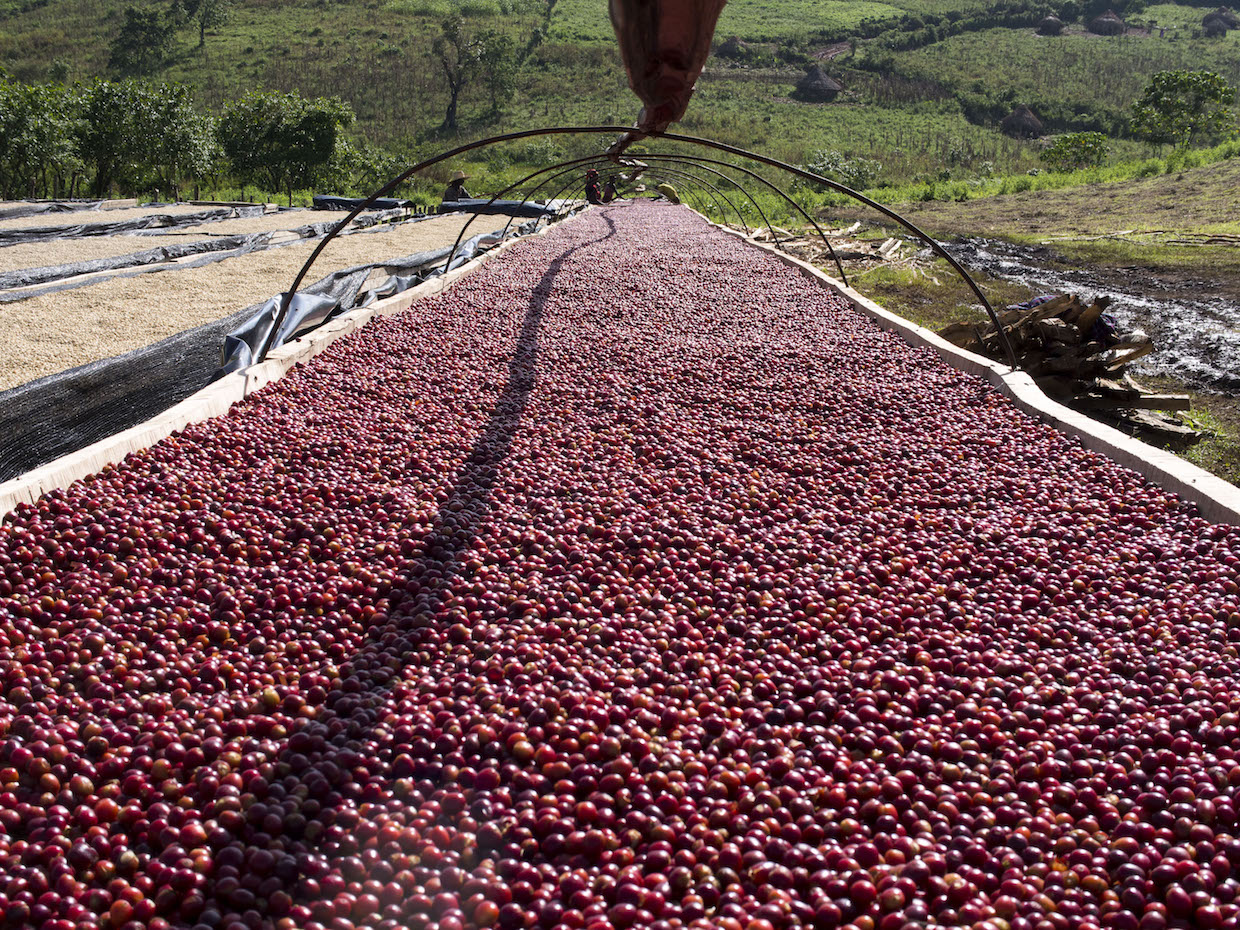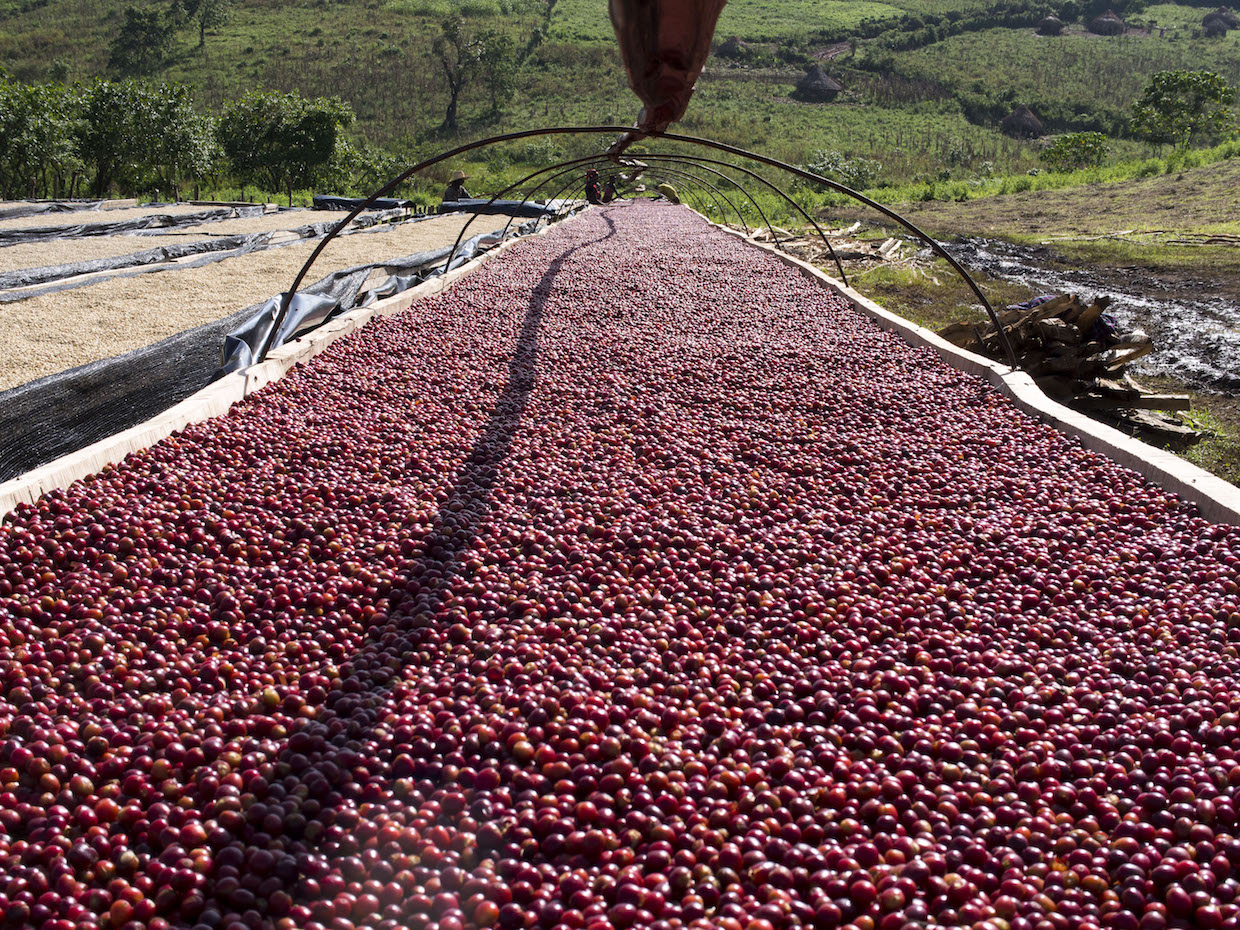 After becoming enamored with Ethiopian coffee and the people who produce it while on commission by the Ethiopian government for a documentary film in 2007, GV founders Adam Overton and Rachel Samuel began what became a multiyear process in locating land for a coffee farm of their own. The couple met Willem Boot — owner of Boot Coffee and the Geisha-planted Finca La Mula in Panama — in 2009, and in 2011, they signed a lease for nearly 500 acres filled with wild Ethiopian coffee that now constitute the GV estate.
After rigorous research into the varieties discovered on site, meetings with community leaders of the indigenous Meanit people to address their concerns and interests, the hiring of key estate staff, and infrastructure development, Overton and Samuel believe they have created something of a coffee utopia — a place where the utmost in quality is realized, where staff and workers receive compensation far beyond what they might receive at other farms, and where ancient, natural coffee-producing forests have been protected.
"Establishing a coffee estate in Gesha, Ethiopia, serves multiple immensely valuable sustainable goals," Boot told Daily Coffee News via email. "We are building a thriving community, we're protecting an indigenous forest and we're producing extraordinary coffee [while also] providing income to hundreds of families in the Gesha area."
GV has divided the estate into eight blocks, or sub-farms, for tracking the production course of the three primary varieties cultivated, experimenting with various processing and fermentation methods, while allowing for microlots that demonstrate the fully traceable production routes of each.
For the auction, taking place May 31 with samples shipping now, GV is offering 21 microlots, 19 of which are 120 kilos (264 pounds), along with two slightly smaller lots. Boot noted several strategic importing partners in the auction project, including Taiwan-based Pebble Coffee, The Collaborative Coffee Source, Trabocca, and the Australian roasting companies Aroma Coffee and Veneziano.
Nick Brown
Nick Brown is the editor of Daily Coffee News by Roast Magazine. Feedback and story ideas are welcome at publisher (at) dailycoffeenews.com, or see the "About Us" page for contact information.