Fresh off launching the GemX line of evolved Gemini brewers for hospitality and convenience markets, commercial beverage equipment manufacturer Wilbur Curtis has pitched another new product at what's arguably the opposite end of the professional coffee spectrum — the manual pourover station.
The new product is the Corinth Single Head Dispenser, a sleek hot-water fountain that dispenses at up to three precise temperatures, ideal for the filling of gooseneck pourover kettles.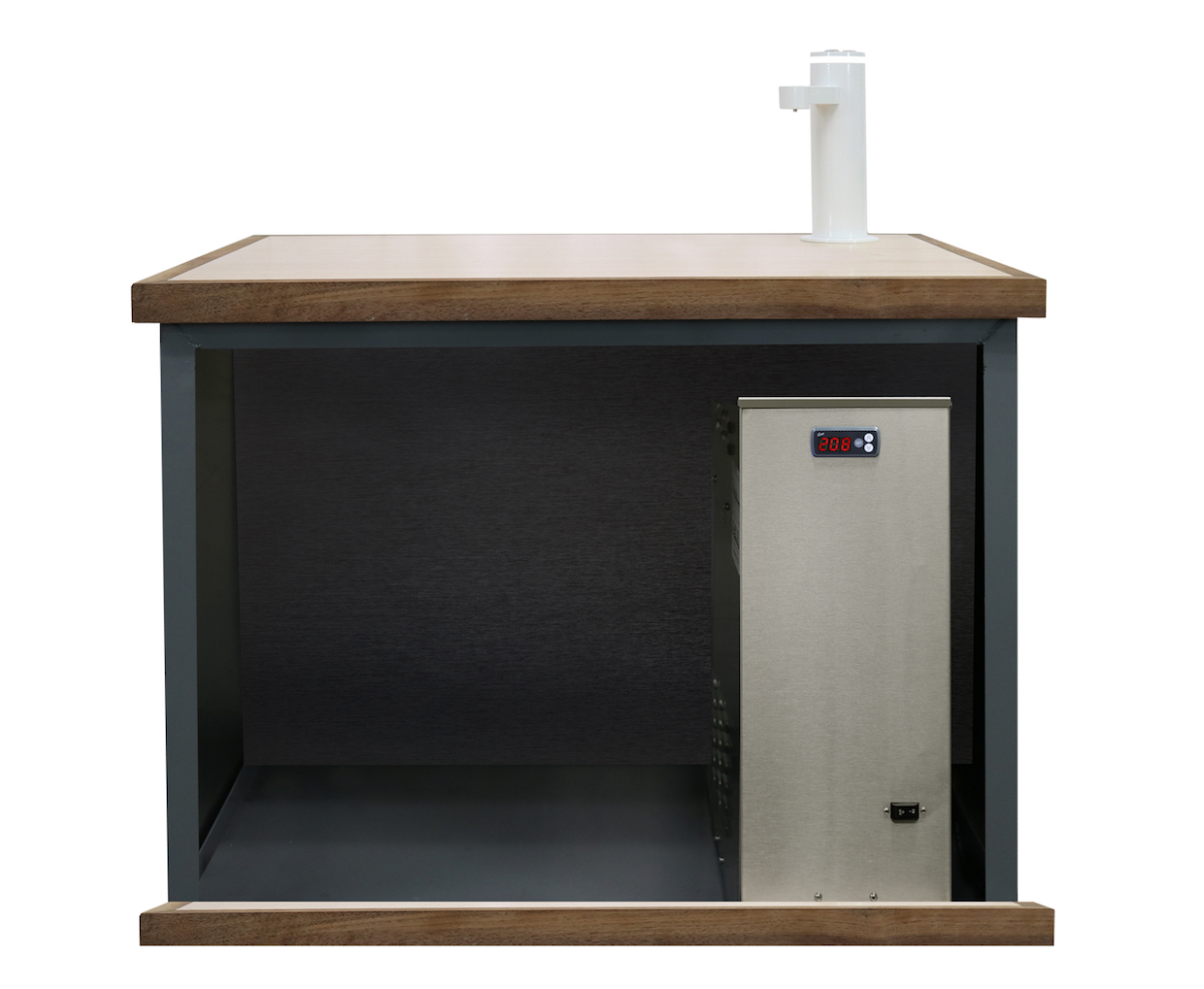 The Corinth adds to Curtis' selection of minimalist counter-mounted dispensers connected to under-counter boiler equipment — a category that previously only included the Seraphim Undercounter Coffee Brewer. Whereas the Seraphim is a complete brewing system that automates the pourover process, the Corinth is an ostensibly simpler tool aimed at cafes whose baristas execute manual pourovers with old-fashioned human flair.
Functionally similar to the Marco Mix 3 Button Font, the Corinth features a clean modern design equipped with three programmable buttons on the top of its cylindrical body that rises just shy of 11 inches high from the surface of the counter.
Each illuminated button can be programmed with the user's choice of either free-flowing manual control or for a pre-set portion of either 12 or 16 ounces of water that arrives at any temperature ranging from 170-208 degrees Fahrenheit. The company claims an innovative internal "Pre-Heat Exchanger Coil" bolsters the precision of its programmed water temperatures and cuts down on lag time in making adjustments.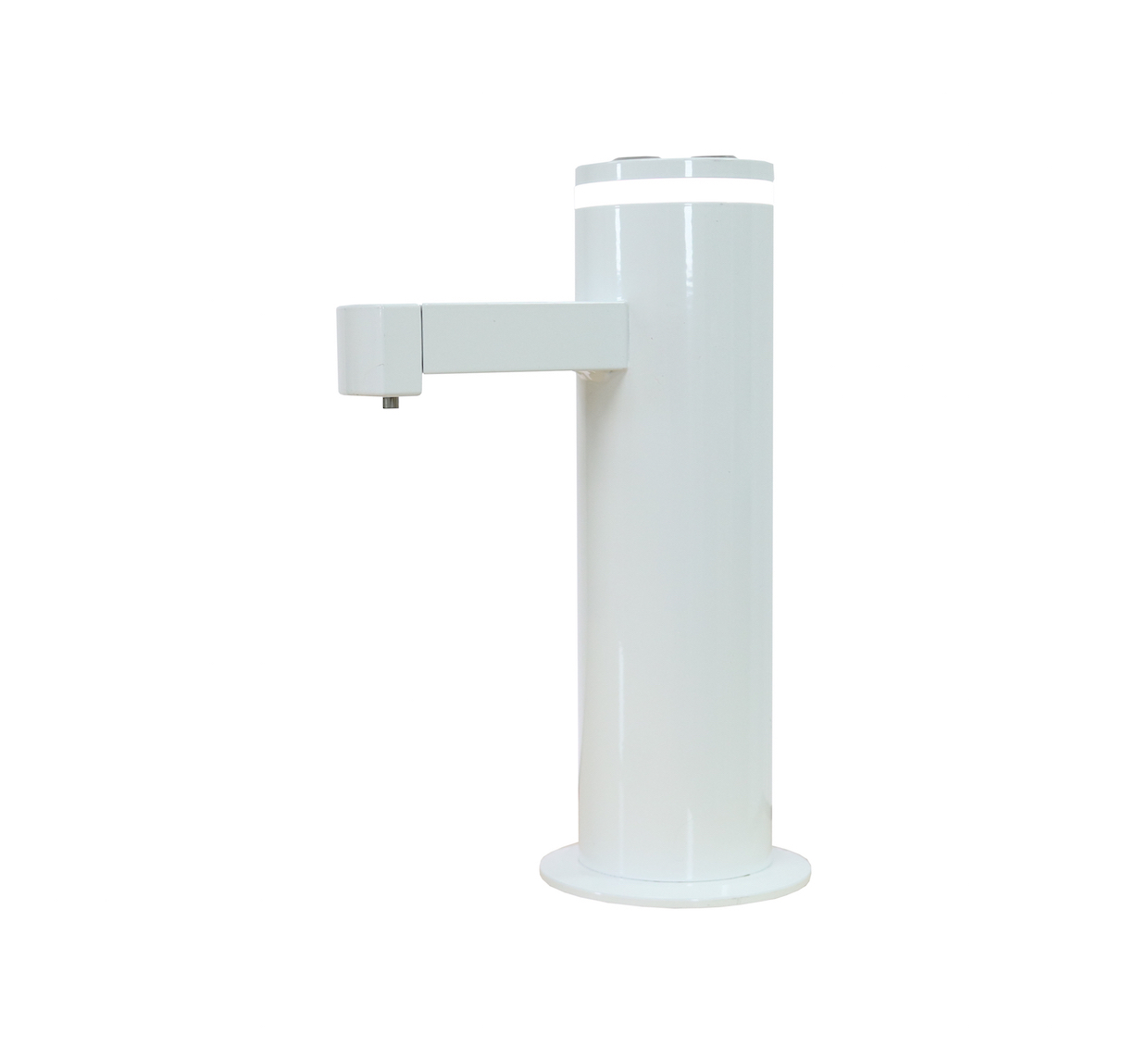 The list price for a Curtis Corinth Single Head Dispenser is $3,600, which includes the complete under-counter heating system as well as the counter-top dispenser, available in black or white. It is currently available for sale directly from Curtis.
Howard Bryman
Howard Bryman is the associate editor of Daily Coffee News by Roast Magazine. He is based in Portland, Oregon.