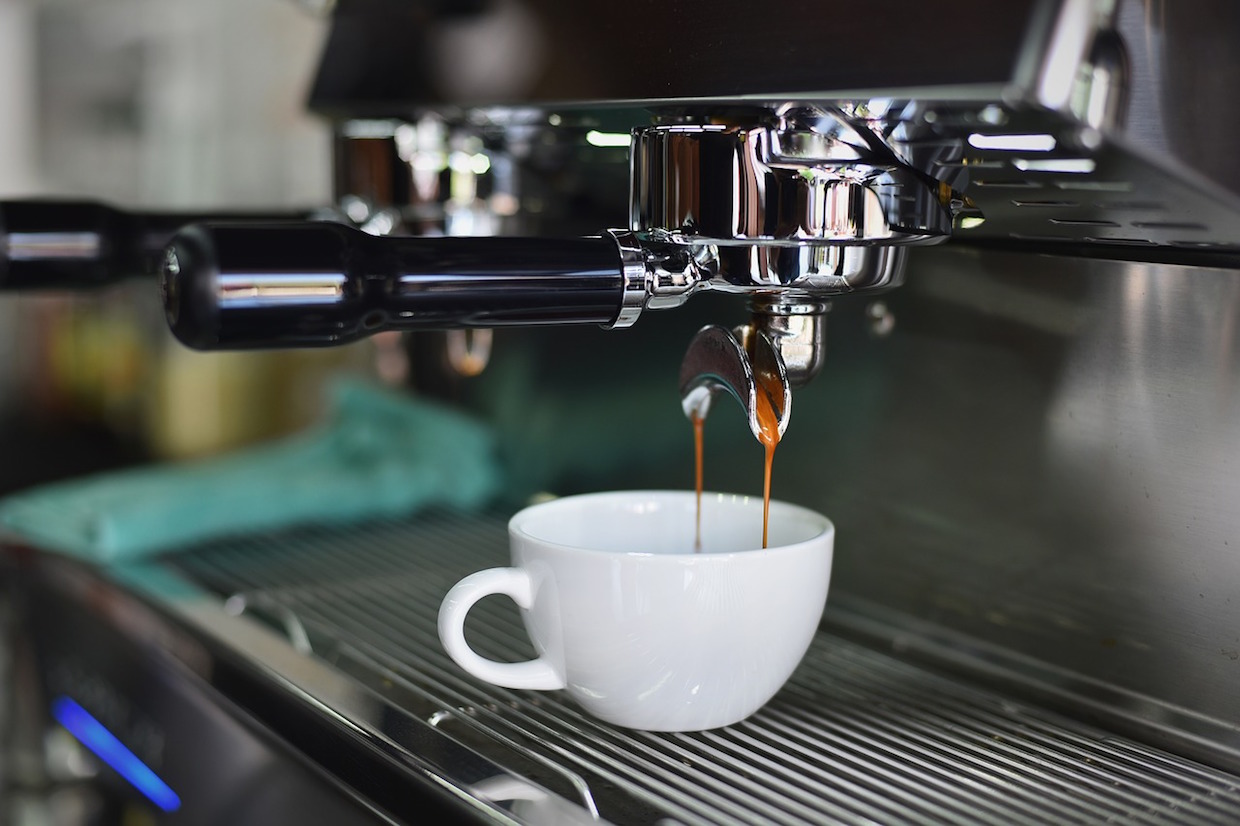 Coffee industry consultancy Premium Quality Consulting (PQC) has quietly released a clever software- and cloud-based solution for roasters, distributors and equipment service companies to keep track of their assets in the field.
Developed over a period of two years and introduced at the SCA Expo this past April, the system, called Cover Your Assets (CYA), was launched in earnest this past June and has accrued about half a dozen early adopters so far, according to PQC.
The straightforward, functional system is composed of printed barcode stickers, a smartphone app for scanning them and an organized digital database into which users enter relevant info. Each barcode corresponds with a unique Asset Identification Number, which the company likens to an automobile's VIN number. The app pulls up the relevant record and takes note of the smartphone's GPS coordinates, with a time stamp for each scan. The result is confirmation of an asset's whereabouts along with easy access to records for that machine, streamlining the process of keeping everything up to date.
In a nutshell, the system is designed to prevent costly equipment from occasionally "walking away," and to improve record-keeping even for those assets that have confirmed locations.
There were essentially two stages to the development of Cover Your Assets, according to PQC Founder and Chief Creative Officer Dan McCloskey. The first was to figure out how to solve these problems in a way that would actually work specifically for the coffee industry; programming and development came second.
"Software has to be easy, and it has to get out of the way of our industry," McCloskey told Daily Coffee News. "It has to work on coffee's terms. The hard part is figuring out how to make it work in coffee. Then, you can write code."
The company describes the entire process as "thumb driven," meaning that its essential functions are performed with the flick of a finger on a handheld screen. Users can set up their own database by creating and managing their own categories of intervention, then they can add attachments, input notes and more.
"Our customers, so far, are switching from Excel sheets, using CYA to be more systematic in the management of their data," said McCloskey. "We think CYA resonates with them because it's designed by coffee people, putting the business of coffee first and the software second."
CYA offers various views on the data it stores in one digital spot, a feature the company believes makes it easier to monitor the total value of coffee company's equipment in the field, either in aggregate or per individual account, as well as the return on asset (ROA) loaned per account. Come tax season, CYA's organized data also helps to calculate depreciation and use tax, according to the company.
"It's universally true that most companies in coffee have essentially no certainty where their equipment is," said McCloskey. "Ironically, many of the deals in the coffee business are based on the calculation of giving X in equipment if you buy Y. How do you know your business is working if you can't determine the X? CYA nails it down once and for all, and puts you in a position to keep it nailed down. When you move that one machine on a Saturday because of an emergency, you don't need to remember to write down the serial number on a sheet and then log it in the system when you get back to the office Monday. Point your phone at the bar code and swipe it to the right customer."
For now, the software is generally geared towards the equipment owner being the one who scans the barcodes, although the app does allows for a third party, such as the wholesale account cafe manager, to scan a barcode and get a limited view of the records. McCloskey said this leaves open possibilities for future features such as clients requesting service calls simply by scanning their barcodes.
One important update rolling out to users now is the ability to input existing histories into the system, so that subsequent asset scans, maintenance interventions and notes will build upon those records.
"As we have signed up early adopters, we realize that they have a complex mess of data — excel sheets with serial numbers, account locations, notes, etc. — which may or may not be accurate, but which cannot be ignored," said McCloskey. "So, we've figured out a solution for loading that data into a pending status that is easy to confirm 'on the fly,' when you're actually on site and can verify for sure."
The "early adopter" rate for the CYA service is $50 per month per user. The company said it will likely raise the rate this fall, after a certain number of early adopters have signed on. New features are also coming soon and will be based on feedback from users. McCloskey said the tech is already programmed in for digital signature gathering, for example, and the next step is to decide where and how to implement it.
While serving its early community of customers, recruiting more and developing new features, CYA is also keeping busy considering its own business development options regarding scale and funding, expansion modules, parallel industry applications and so forth.
"We're focused on solving problems that are meaningful right now to coffee. Where is my stuff? What's it worth? What have I done to it?" said McCloskey. "It's easy to get carried away and imagine the scope of where this could go. We indulge in big thinking — we'd like to be the industry leader in tracking and service management — but we also try to keep ourselves grounded in the reality of the business that we've spent our lives in."
Howard Bryman
Howard Bryman is the associate editor of Daily Coffee News by Roast Magazine. He is based in Portland, Oregon.