Fillmore, a friendly cafe currently in its fourth year of serving the Montavilla neighborhood of Portland, Oregon, has fully developed an in-house roasting program. The company now entirely supplies its own coffee menu, while offering bagged beans for retail sales on site and at the neighborhood farmer's market.
The shop initially opened in 2015, serving pizza, beer, wine and a coffee menu with beans by Coava Coffee. Fillmore later developed a Portland-focused multiroaster program, including coffees by Coava, Tanager Coffee and Heart Roasters.
Earlier this year, the bar transitioned fully to coffees roasted a few pounds at a time on a little red Ambex YM-2 situated right in the middle of the 1,100-square-foot cafe. The shop has also liquidated its pizza oven, embracing the fact that customers tend to view the shop as more of a resource simply for great coffee, fresh breakfast and space to relax and hang out, either with kids or with computers or both.
Where the Ambex is now installed, an open kids' play area once spread its heartwarming clutter and clatter. The kids' area — a rarity among coffee-serious Portland shops — is now more efficiently contained in a corner of the cafe.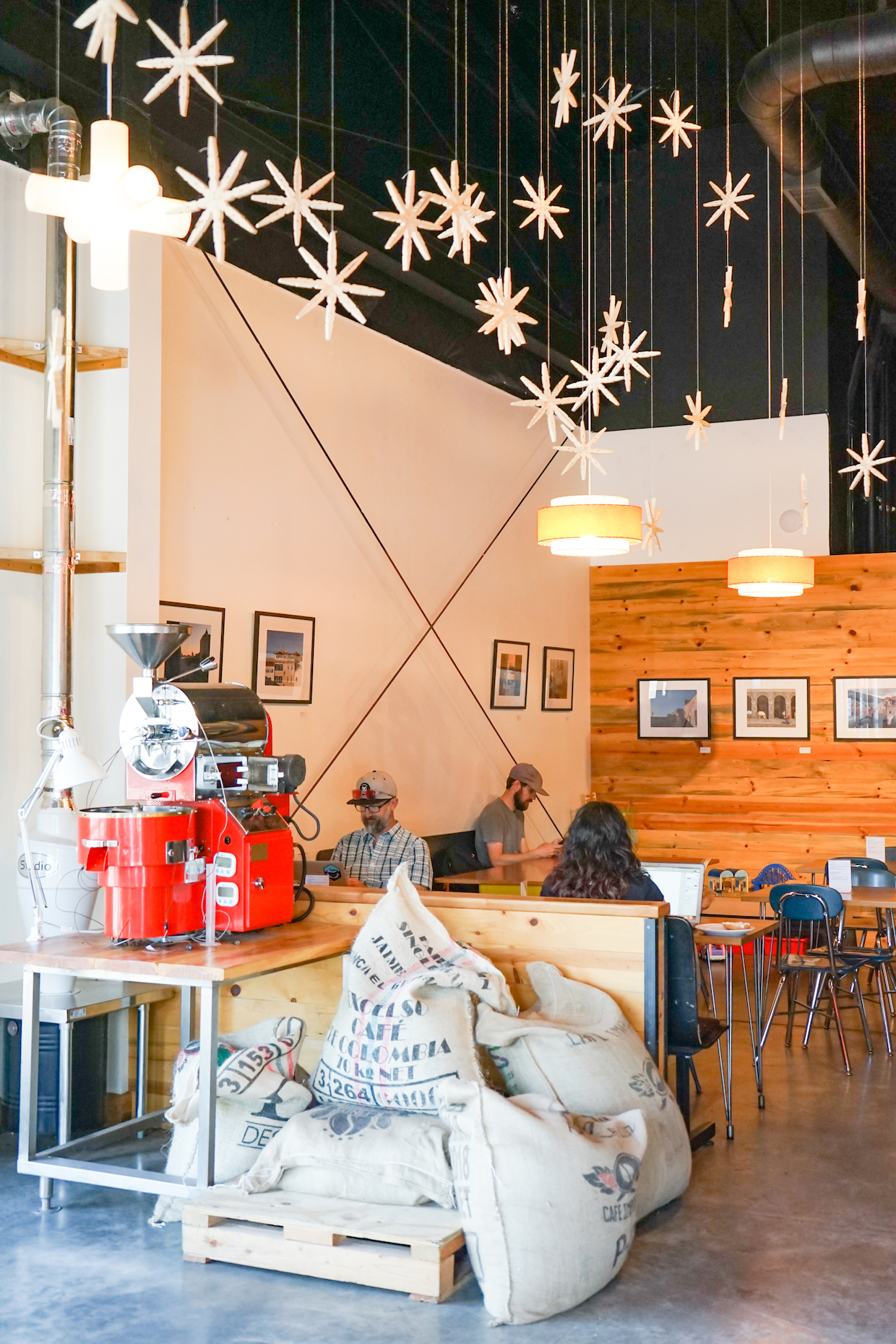 "It's there for both them and their parents," Fillmore Owner Tim Willcox told Daily Coffee News. "The adults can enjoy some coffee or a beer while their child is hopefully preoccupied with the train table or a fake toaster. It can get a bit crazy sometimes, with children ripping each other's faces off over the colorful IKEA abacus. We're working on a balance between the families in the neighborhood and the people that come here to work on their laptops. We try to please everyone, but you know the old saying."
Oldness, as it were, is a well from which Fillmore draws a lot of its charm, with mid-century modern influences throughout the branding and interior design. The business itself is named for Willcox's beloved, deceased childhood poodle. "God, I miss that dog," he said. Willcox's self-professed coffee geekery dates back as far as high school, and experimental roasts with popcorn poppers and small home devices began about 15 years ago.
"A lot of stuff I've learned comes from online forums, YouTube, books and just trial and error," said Willcox. "There's a limitless amount of information out there, but I think that trial and error accounts for a lot of the learning curve in roasting."
The earliest Fillmore-roasted beans were snuck into the house cold brew as a testing ground more forgiving than drip or espresso, according to Willcox. The decision to go down this road at all was not for lack of satisfaction with Portland's many great wholesalers, but for the Fillmore staff's own edification and passion, as well as potential financial benefits.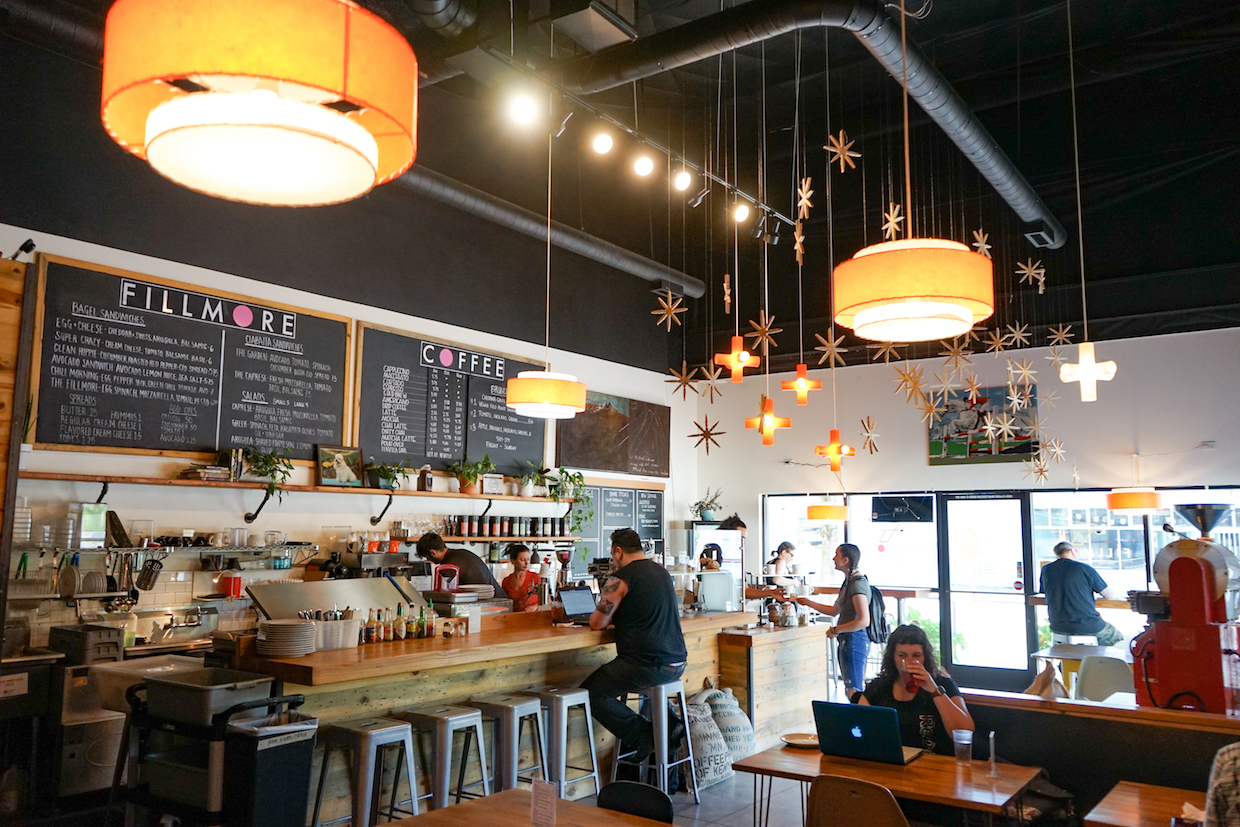 "It was in an effort to find and roast coffees that we personally love," said Willcox. "It's also been a big cost-cutting measure, although a bigger time investment. All in all, I'm happy with the decision."
What Willcox describes as the shop's "ancient" 3-group La Marzocco Linea espresso machine looks smart nonetheless in its custom white case emblazoned with the company logo. A Mazzer Kony-E grinds for espresso with a Mazzer Luigi on decaf duty, and a Mahlkonig EK-43 grinds for Fetco batch brews and pourovers prepared via Bee House, Hario V-60 and Chemex brewers.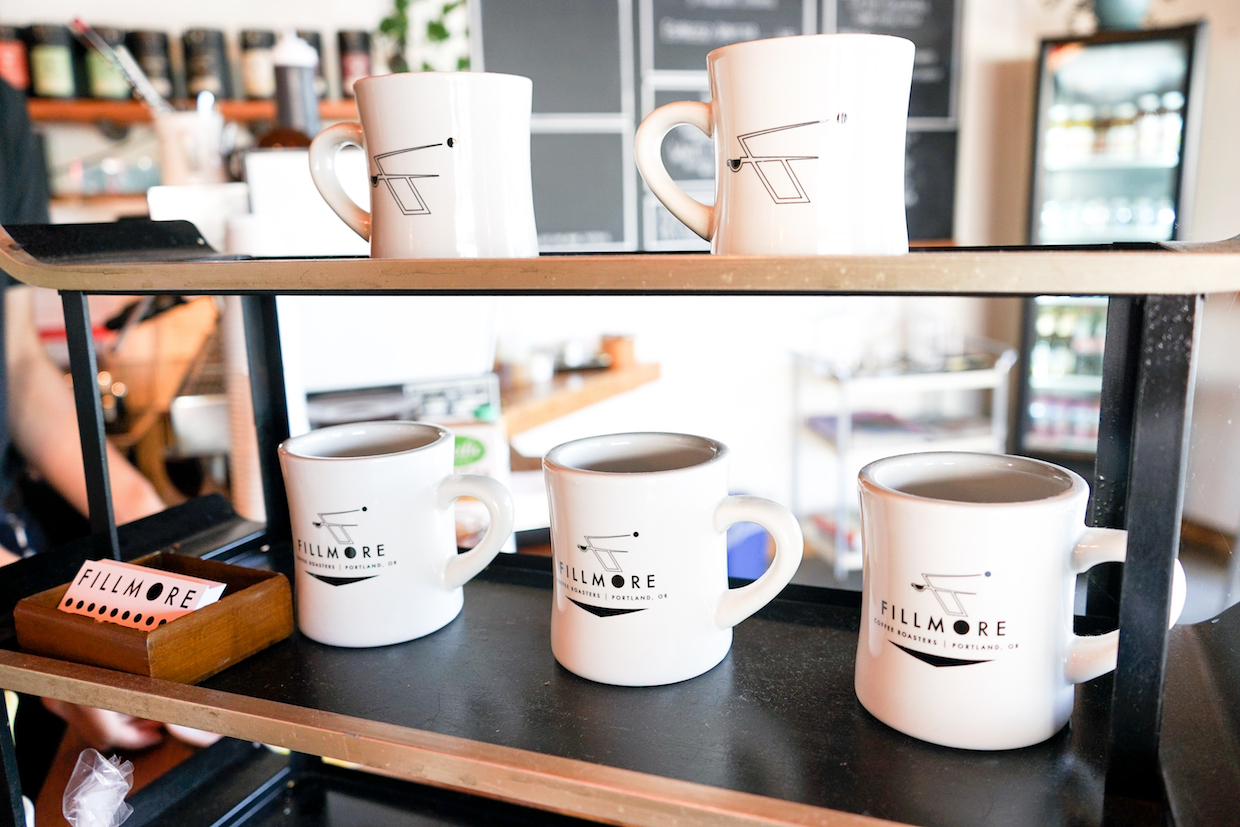 "I'd like to update our grinders and espresso machine, but will need to wait to make that investment," said Willcox. "That's why we're installing a bunch of Oregon Lottery machines next month."
Wholesale is a possibility if and when the investment in a larger roasting machine becomes possible. In the shorter term, online sales is another goal.
Said Willcox, "I'll need to learn how to use the internet before we do that."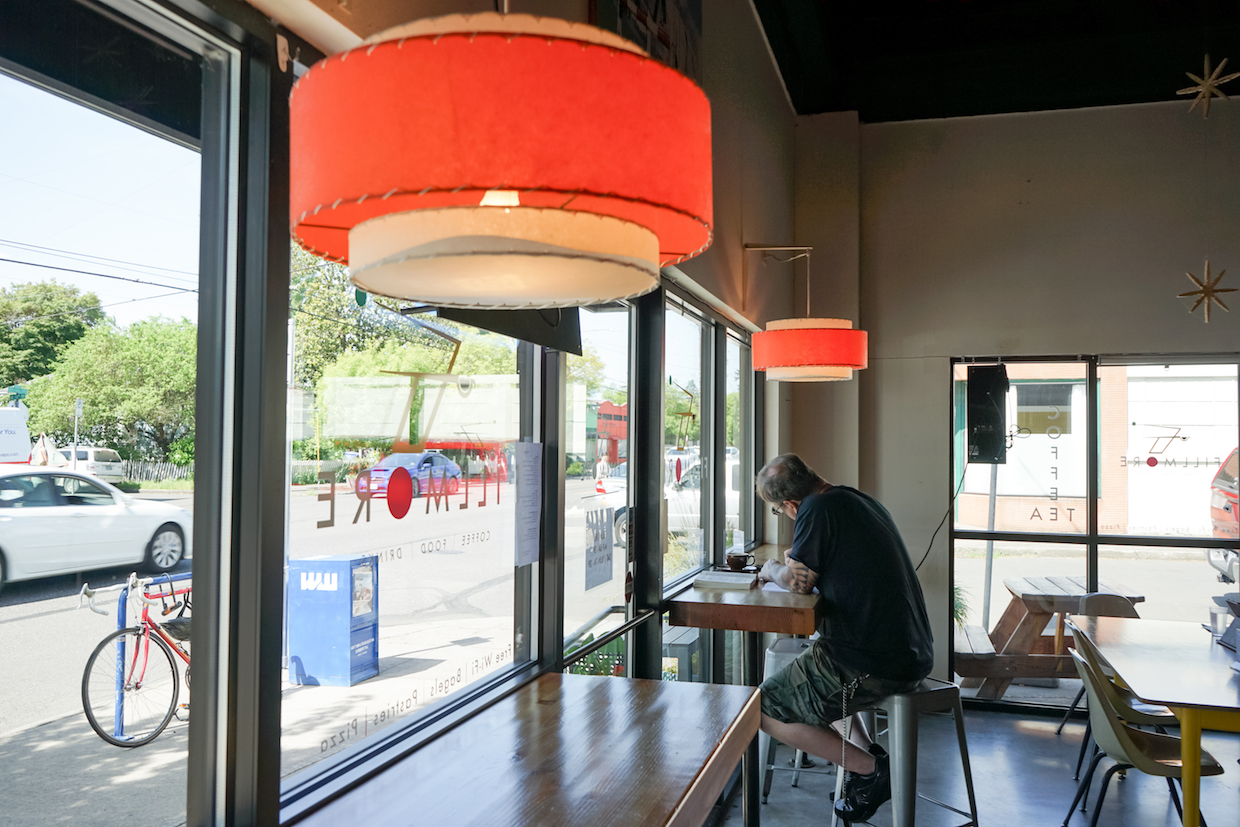 Howard Bryman
Howard Bryman is the associate editor of Daily Coffee News by Roast Magazine. He is based in Portland, Oregon.