With bright neon packages of traceable specialty coffee that has been expertly roasted in a cutting-edge co-roasting space, the IMPCT Coffee brand carries many of the signifiers of a contemporary high-end roasted coffee seller.
Yet look a little more closely, and you see that the brand exists first and foremost to support a social enterprise, one that uses coffee as a vehicle to raise capital for education-focused investments in communities at origin.
Though IMPCT made its wholesale and direct-to-consumer debut in the United States earlier this spring, the seeds for the coffee and social enterprise business were sewn in a big way back in 2015 when the young IMPCT founders won the Hult Prize for social business development, receiving a $1 million grant from the Hult Prize Foundation and Clinton Global Initiative. At the time, former United States President Bill Clinton called IMPCT "one of the top new companies changing the world."
"We don't think we're there yet, but that idea remains our guiding light to this day," Taylor Scobbie, one of five co-founders of IMPCT Coffee, recently told Daily Coffee News. 
In many locations, the coffee world has changed for the worse over the past four years, with low prices currently threatening the livelihoods of farmers throughout the globe. Yet unlike many coffee enterprises with a social bent, IMPCT's primary investment is not in coffee, but in early childhood education.
"Our model, at a basic level, involves investing in women already running informal daycares to transform those into real schools that they own and operate — new facility, materials, teacher training, community/government outreach, ongoing support," Scobbie said. "We bring the capital and partners required to make those all happen and act as project managers for the implementation."
Thus far, IMPCT Coffee has led to the construction and support for nine early-education schools in mostly urban and impoverished communities in Honduras, El Salvador, Guatemala and South Africa. Using a whopping 25% of its coffee sales, IMPCT applies an investment model to fund these projects, allowing school operators to pay them back over time as their local businesses grow.
"We've built our impact trade model as an answer to the question, 'How do we use coffee to create the most impact possible in growing countries and communities?'" Scobbie said. "From our direct trade sourcing model, to partnership-driven production, to investing rather than donating, to building schools rather than looking back to the supply chain, every single thing we do is designed to capture the most value possible abroad and use it to do the most good possible at origin."
Such a commitment requires a uniquely diverse coffee operation. While Scobbie hails from Canada, his founding partners in the enterprise are Andres Escobar from El Salvador, Juan Diego (JD) Prudot from Honduras, and An-nung Chen and Jessi Fu from Taiwan. 
A portion of IMPCT's global revenue come from numerous cafes — each outfitted with Modbars for individual pourovers — in Taipei, Taiwan, where the company also maintains a roasting operation. 
In the United States, the business is focused largely on wholesale development. IMPCT coffees are currently being roasted under the expert eye of Jen Apodaca at the Bay Area location of the roaster-share facility Pulley Collective. From there, in the United States, coffees are sold direct to consumers online or through wholesale arrangements.
"We're most excited about the traction we've received with our corporate wholesale program," Scobbie said. "For leading companies, we represent a totally new way to convert their office supplies into deep impact at no additional cost — a corporate social responsibility (CSR) program piggybacking on their office coffee program."
Scobbie estimates that every wholesale pound purchased from IMPCT translates to approximately 10 hours of education time at partner schools.
Scobbie said IMPCT has been extremely deliberate in its coffee sourcing efforts, too, in order to support traders and producer organizations that support the community development ethos. Currently, IMPCT is offering a natural-process Ethiopia Oromia from Michael Omran's Abana Estate. A single-origin from the Guatemala Asproguate Collective comes by way of Bellingham, Washington-based importer Onyx Coffee. A Nicaragua/Brazil blend currently involves coffee sourced from renowned producer group Fincas Mierisch, run by the family of Pulley Collective Co-Owner Steve Mierisch.
"The Pulley Collective really represented the answer to every single 'how do we get to market' question we had," Scobbie said of the sourcing and roasting relationship. "Steve Mierisch and Pulley's reputation preceded them, so they were one of the first roasters we reached out to. They loved our mission, we loved their philosophy about coffee, so the pieces came together pretty naturally."
IMPCT is currently in the process of raising a second round of angel investments to support the U.S. operation, although Scobbie said the company remains dedicated to the educational-driven mission it outlined back in 2015.
"We've had some interesting conversations with regards to a VC-led round to scale up our wholesale program but are extremely sensitive to a values fit between us and potential investors," he said. "Our desire to scale quickly and create more impact is always tempered by the knowledge that we need to do so responsibly."
In the meantime, the enterprise is building itself and its own investment partners at origin up brick by brick, figuratively and literally.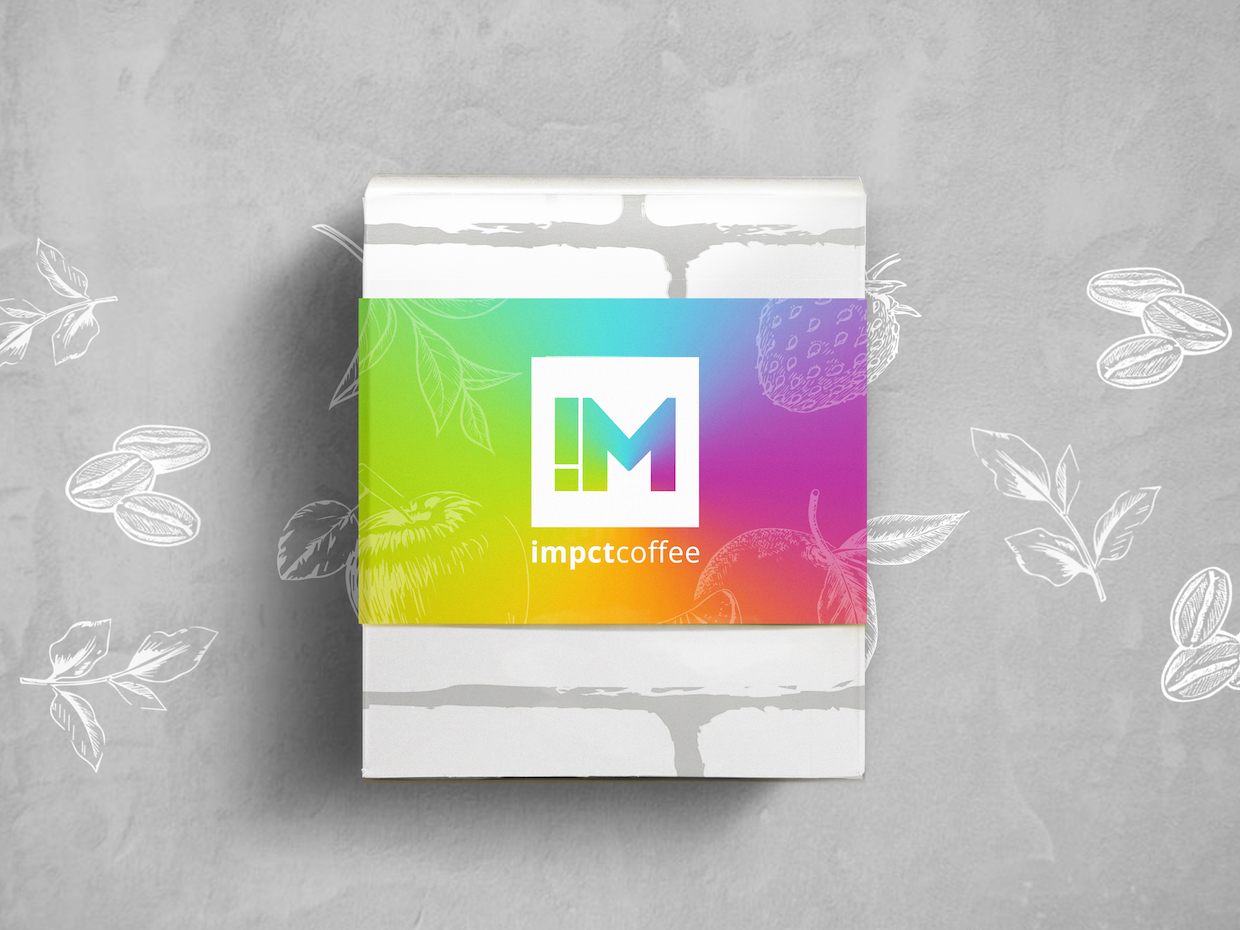 "We see every box of coffee we sell as a brick that we can use to build a school and a brighter future for origin communities," Scobbie said. "We wanted our retail boxes to make you feel like you were holding that brick in your hand, ready to lay it, so we shaped and designed our boxes to resemble that brick."
Nick Brown
Nick Brown is the editor of Daily Coffee News by Roast Magazine.