Anyone wondering what the seemingly decorative asterisk has stood for in the logo of Ohio's Akron Coffee Roasters is now free to step inside to have a look. Extending its retail reach to Cuyahoga Falls, the three-year-old coffee company has just opened its second shop, and its first under the sibling brand name Asterisk Coffee Bar.
ACR Owner Albert Macso told Daily Coffee News that the company's original downtown Akron shop does not serve cocktails and beer, though the new bar does, in part precipitating the separate brand.
"Akron Coffee Roasters has developed a strong reputation for being a high-quality specialty coffee roaster and cafe with an expertly trained, personable staff," said Macso. "Our branding is also very recognizable. We wanted to carry that reputation to the new location to let customers know to expect the same high quality of product and service, but we also wanted to differentiate Asterisk Coffee Bar as it's own place."
The common DNA of the two shops is evident, with both shops featuring bright surfaces and white walls contrasted with various black accents and fixtures, offset with a bit of nature.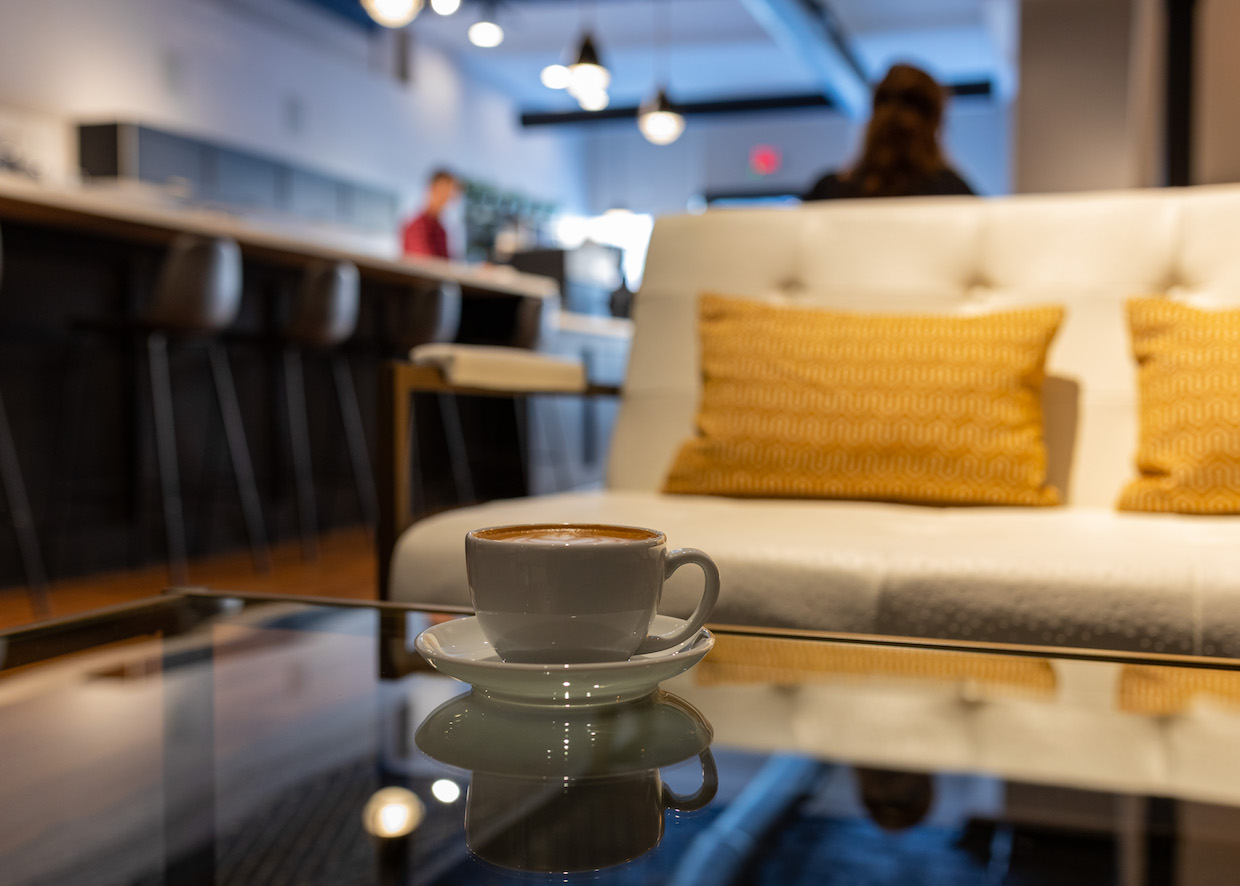 A wall of plants brings the greenery into Asterisk, which otherwise goes sleeker than its downtown predecessor with a pearl white counter under matte black equipment that includes a La Marzocco Linea MP espresso machine and matching Mahlkönig Peak and K30 Twin espresso grinders.
Matte black also wraps the Mahlkönig EK43S that grinds for drip options that the company offers prominently atop the bar, with metal Hario V60 cones, Hario scales and Bonavita kettles. There are also batch brews via a Fetco XTS system retrofitted with a Litmus Coffee Labs XTS Spray Head.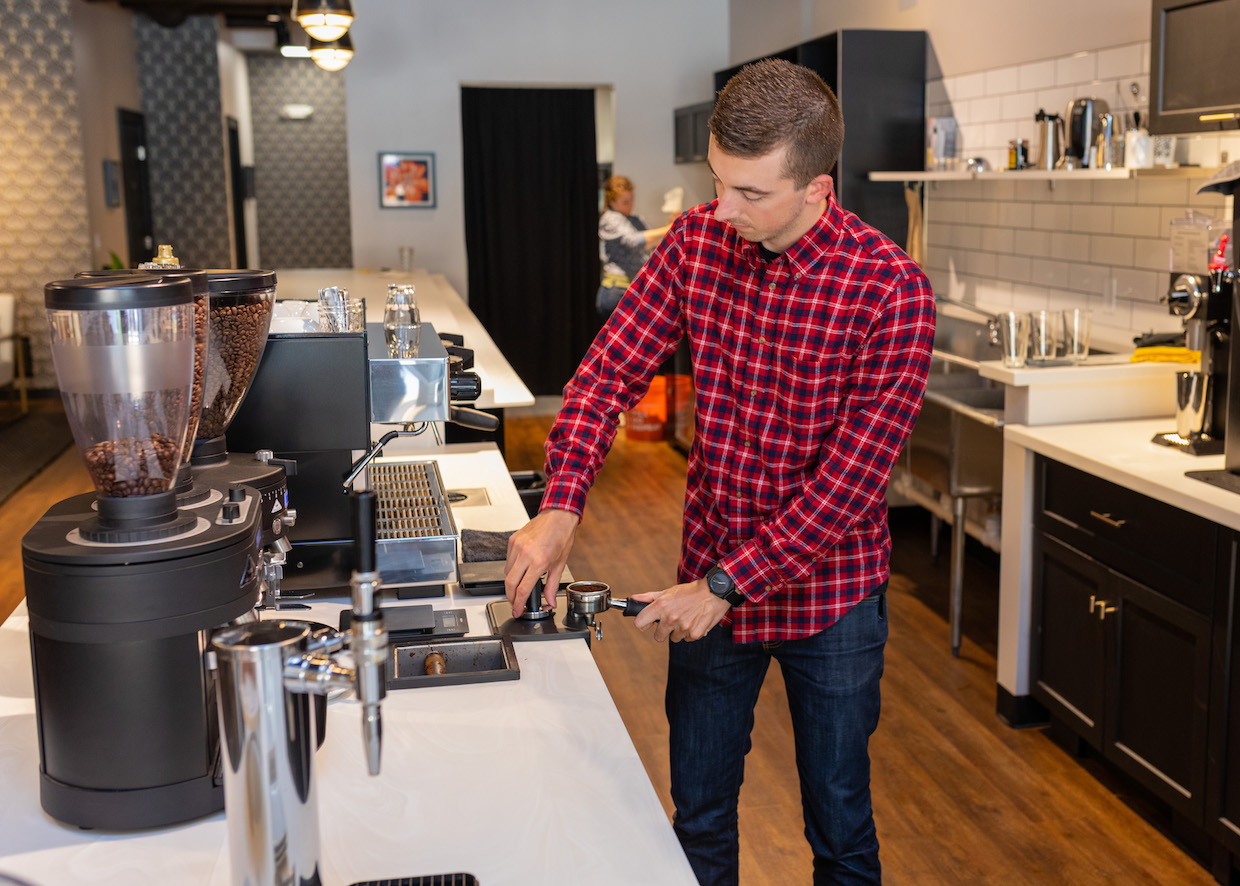 To match the circa-1945 international style of the building's recently restored historic facade, Macso said the Akron Coffee team aimed for a modern, art deco-inspired interior at Asterisk, salvaging the original stamped tin ceiling tiles, installing new brass light fixtures and patterned wallpaper imported from France.
Roasting for both shops continues to occur on the 5-kilo Ambex machine Macso said the company is rapidly outgrowing inside the downtown Akron shop. Single-origin coffees are sourced mostly through Coffee Shrub, while Cafe Imports is the resource for blend components, Masco said.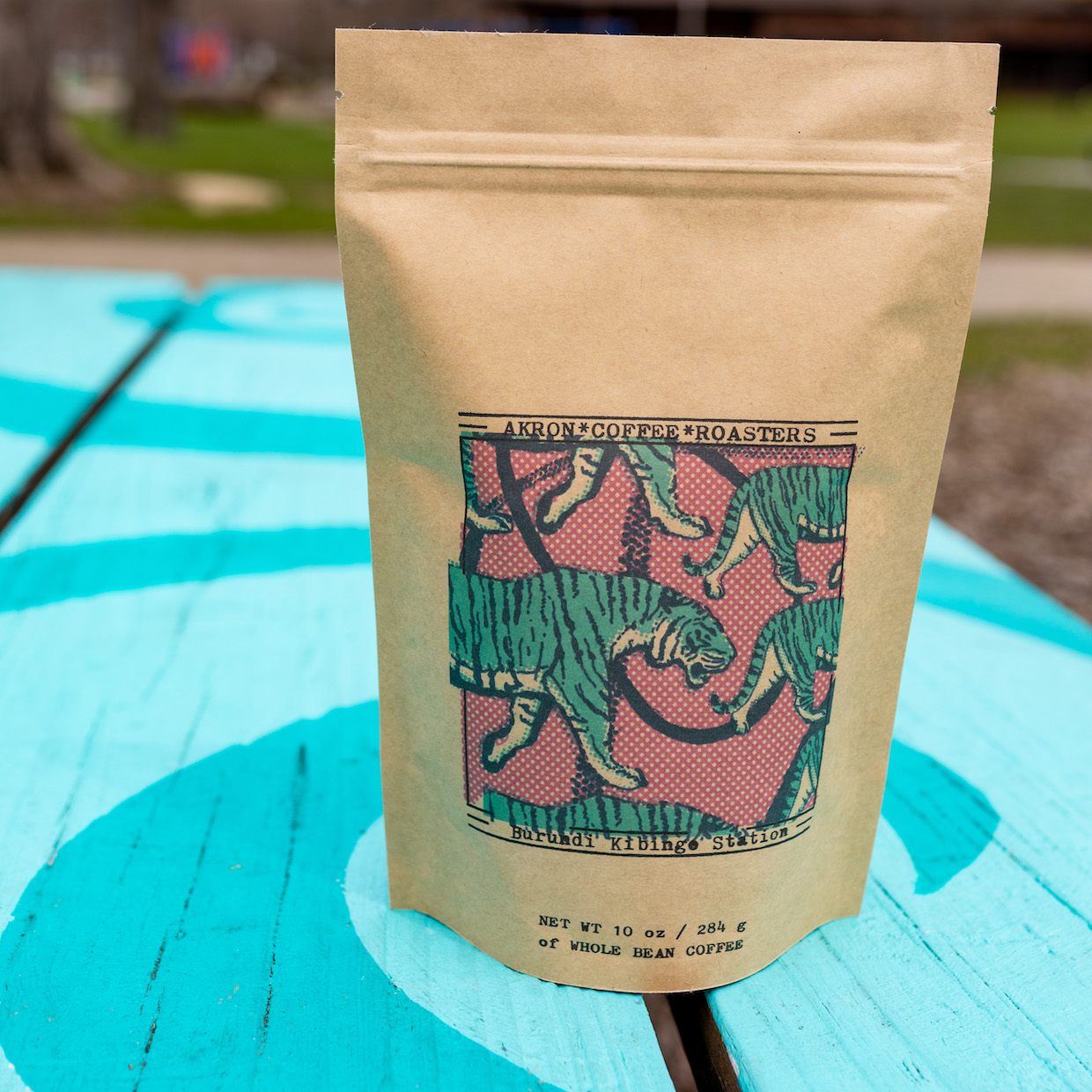 "It's a great space to roast, because we can receive and unload pallets of green beans and have a large storage room to keep them," he added. "We also like having the roaster in the shop since it allows us to stay in front of customers and with the team."
That team now includes a few new titles over at Asterisk, where bartenders and an on-site baker add some exclamation points.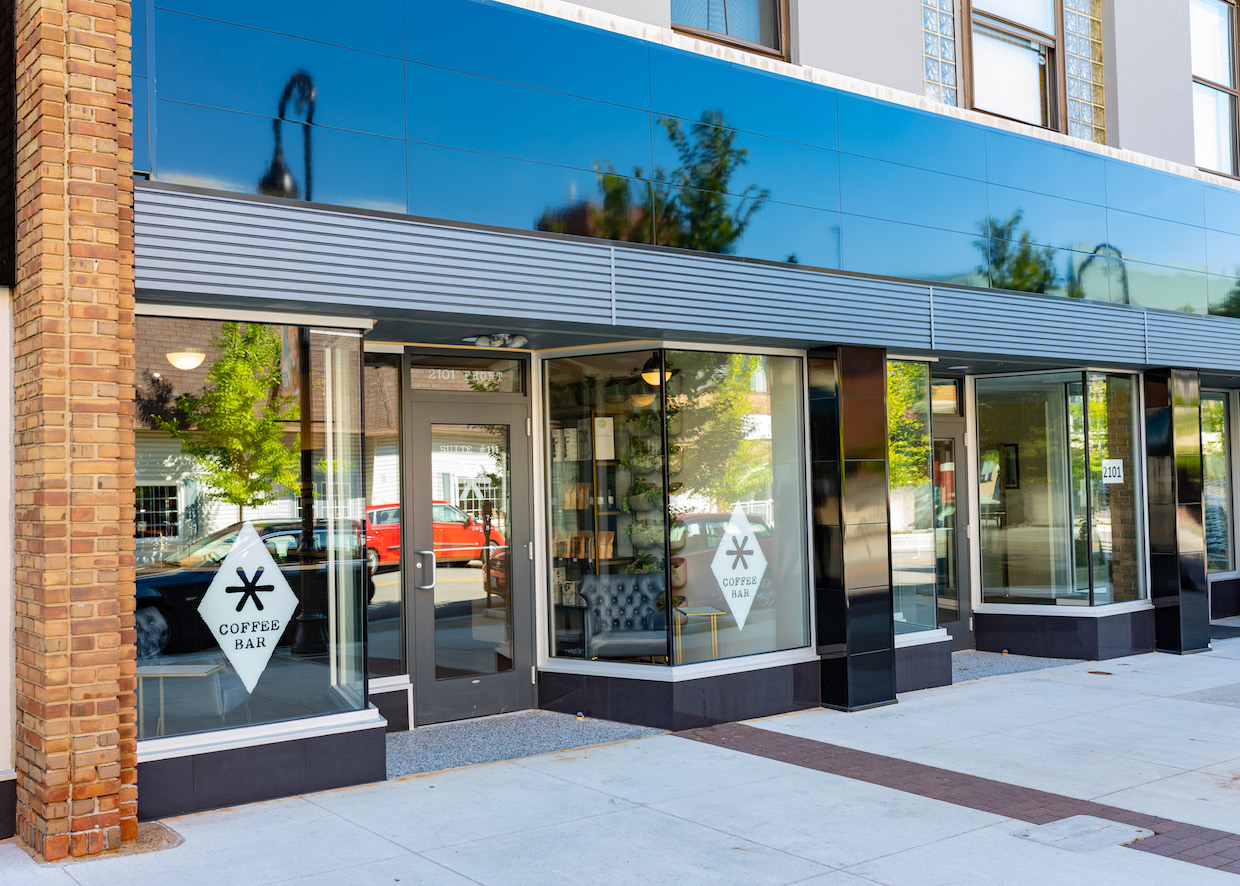 "Asterisk was a huge undertaking, so we are just catching up and getting our menus lined up," said Macso. "With our liquor license we are planning on making Saturday mornings a destination brunch spot, with morning cocktails — mimosas, kir royales — a great rotating menu of brunch food, and of course delicious coffee. Akron Coffee Roasters will continue to be the heart of the business and keep putting out great coffee."
Asterisk Coffee Bar is now open at 2101 Front St in Cuyahoga Falls, Ohio. 
Howard Bryman
Howard Bryman is the associate editor of Daily Coffee News by Roast Magazine. He is based in Portland, Oregon.