The Paper Plane Coffee shop that opened in Montclair, New Jersey, last month marks the beginning of a new era for the roasting company founded by Jonathan Echeverry in 2015. Yet in a sense both literal and figurative, the seeds for this venture were actually planted more than 150 years ago in Colombia.
Echeverry's great-great-grandfather was, according to family lore and the history books he's read, among the first people to plant coffee in the region of the town of Santuario in the Department of Risaralda, Colombia.
"From what I've been told, and according to the book I read of Santuario's history, is that it was originally settled as a small German colony by the Gartner family," Echeverry told Daily Coffee News. "My great-great-grandfather had been traveling through what is now Antioquia and seen the boom of the coffee trade and when he arrived in Santuario had suggested planting the popular crop to the new settlers accustomed to beer and bread. I am now a part of our family's beautiful legacy as a fifth generation coffee grower, and the first to offer coffee in its roasted form."
The family also runs a second farm on the plains slightly higher on the mountain that grows eucalyptus for the Colombian paper company Carton de Colombia — hence the play on words that is the roasting company's name. Paper Planes also seeks to continually build and upgrade its Colombia production infrastructure for its own sake and to support and raise the quality of output from neighboring farms.
Said Echeverry, "The ultimate goal [is] to be able to reinvest on our farm so that we may have a central processing center to process the quality and quantity of coffee we need, as well as offer better prices to our neighbors for their coffee."
Back in Montclair, drip coffee reaches the end of its journey from a Fetco XTS batch brew system and a pair of copper Hario V60 pourover brewers. A Eureka Olympus espresso grinder breaks down beans for extractions on a Rocket Boxer espresso machine for a menu that features drinks both traditional and zany.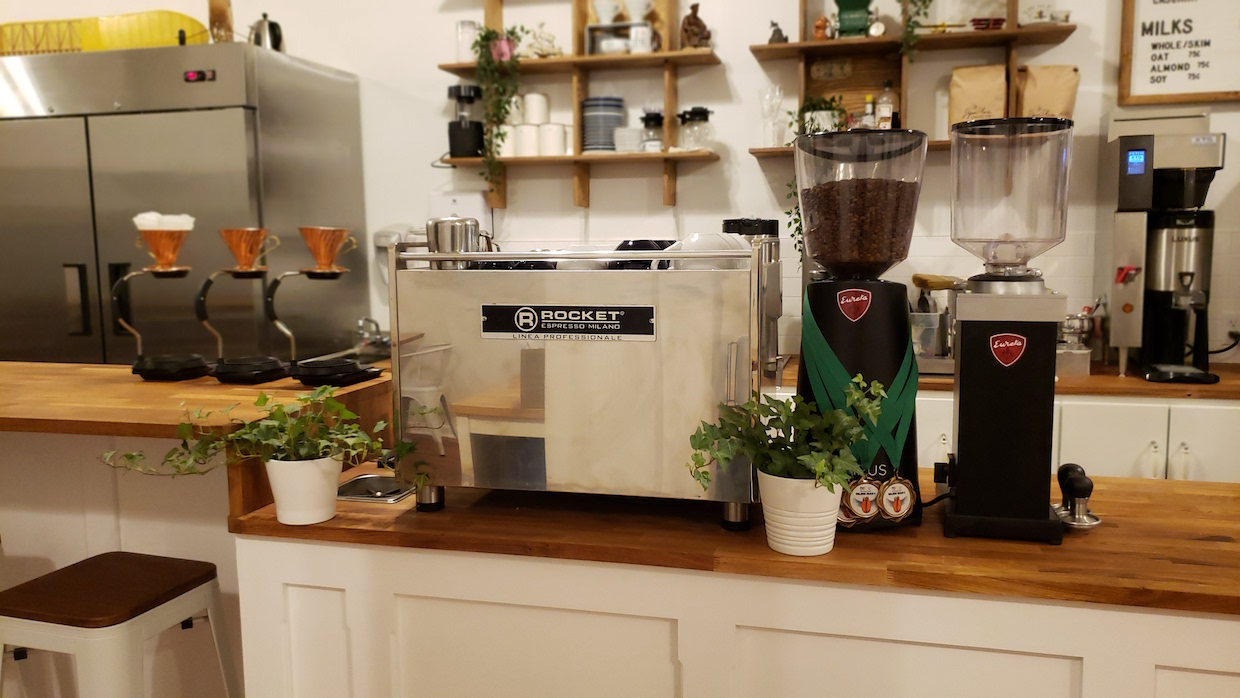 A Le Cordon Bleu academy graduate who grew up working in his parents' various Mexican restaurants, Echeverry brings his culinary background to bear for various mocktails at Paper Plane, including the Rusky (lime, spicy ginger beer, espresso), the Vincent Vega (Cherry, vanilla, Coca-Cola, espresso), Bee's Knees (lemon, honey, lemon soda, espresso), Juan Palmer (Brown sugar limeade with espresso), and the West Side Story (guava nectar, sweetened condensed milk, espresso), to name just a few.
"Funny enough, Stephen Spielberg was in town filming West Side Story," Echeverry said of the shop's Sept. 9 opening. "I thought it would've been neat if he came in and tried."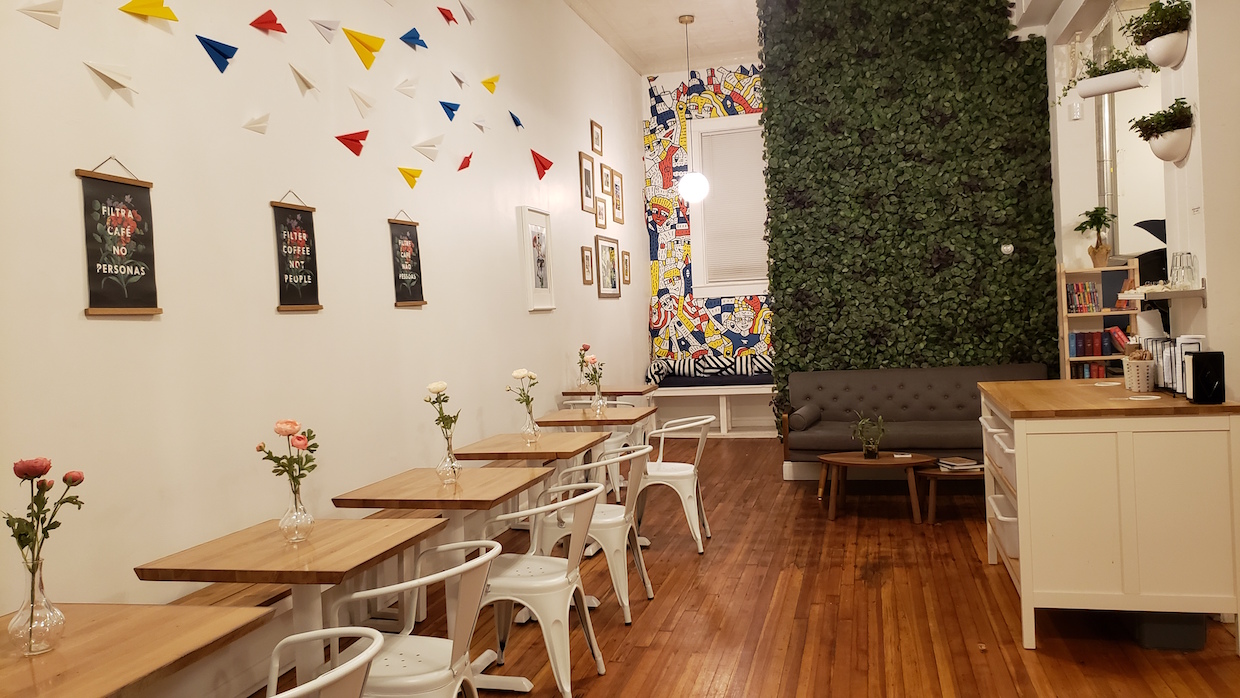 A Sanremo Opera machine is slated to replace the Boxer next year, which would add to the visually and mentally engaging elements around the chic and airy shop, which Echeverry described as "alive with quirky pop culture references."
Roasted coffee production that occurs on a 6-kilo Giesen machine installed in a corner of the 800-square-foot shop is but one fascinating display. Others include a faux living wall, bright murals and a working Super Nintendo station set up as Paper Plane's on-board entertainment, as it were.
"I knew the plant wall needed to be there from the moment I saw the white box," said Echeverry. "The SNES was a part of my pop-up shop in Williamsburg and it was a cool dynamic. I had to keep it in the new shop."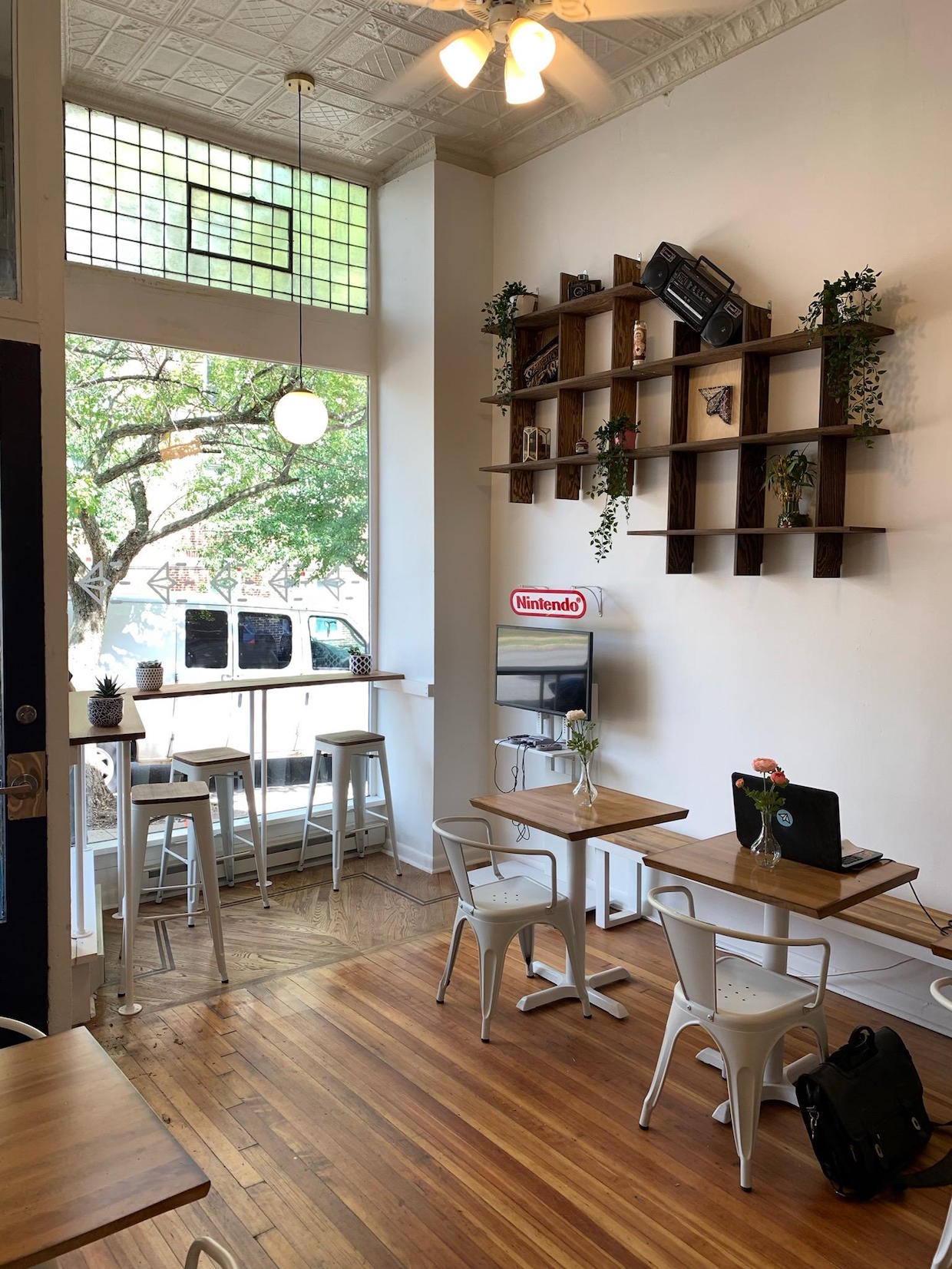 While patrons of a certain age will be whisked back to their childhoods by the sights and sounds of Super Nintendo, for Echeverry the coffee itself is a constant reminder.
"I must've been at least eight years old when we would travel to Colombia for summer break and I'd wake up on our farm at 5 a.m. to help my grandfather milk the cows, and then he'd strap a mini basket onto me and I'd help pick coffee that day," said Echeverry. "It was surreal. In comparison to some of my friends back home it felt like I had really gone in to a magic cupboard and ended up in my own latino Narnia."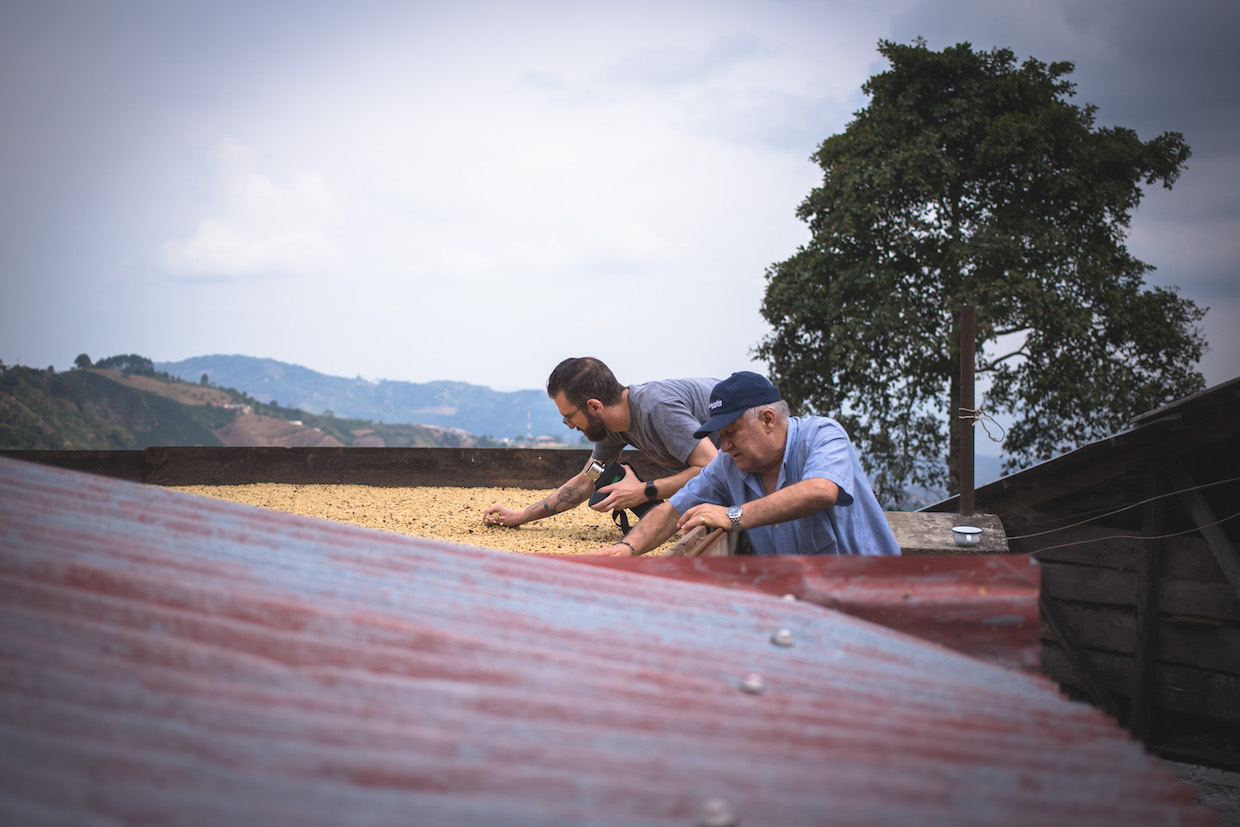 Echeverry intends to continue honoring that past first through building a staff of enthusiasts in Montclair, then by expanding Paper Plane's wholesale business, then eventually establishing additional flagship roastery cafes in other cities — all while continuing to invest in equipment, facilities and more on Villa Elisa, his family's farm.
"Along with the processing center, I want to be able to build an eco-hotel to host coffee enthusiasts and nature lovers alike," said Echeverry. "The farm is at the top of a mountain, so the views are incredible. People can be a part of a coffee tour program that is tailored to follow the bean from bloom to brew. It's all a bit ambitious, I know, but dreaming is free."
Paper Plane Coffee is open now at 194 Claremont Ave. in Montclair.
Howard Bryman
Howard Bryman is the associate editor of Daily Coffee News by Roast Magazine. He is based in Portland, Oregon.