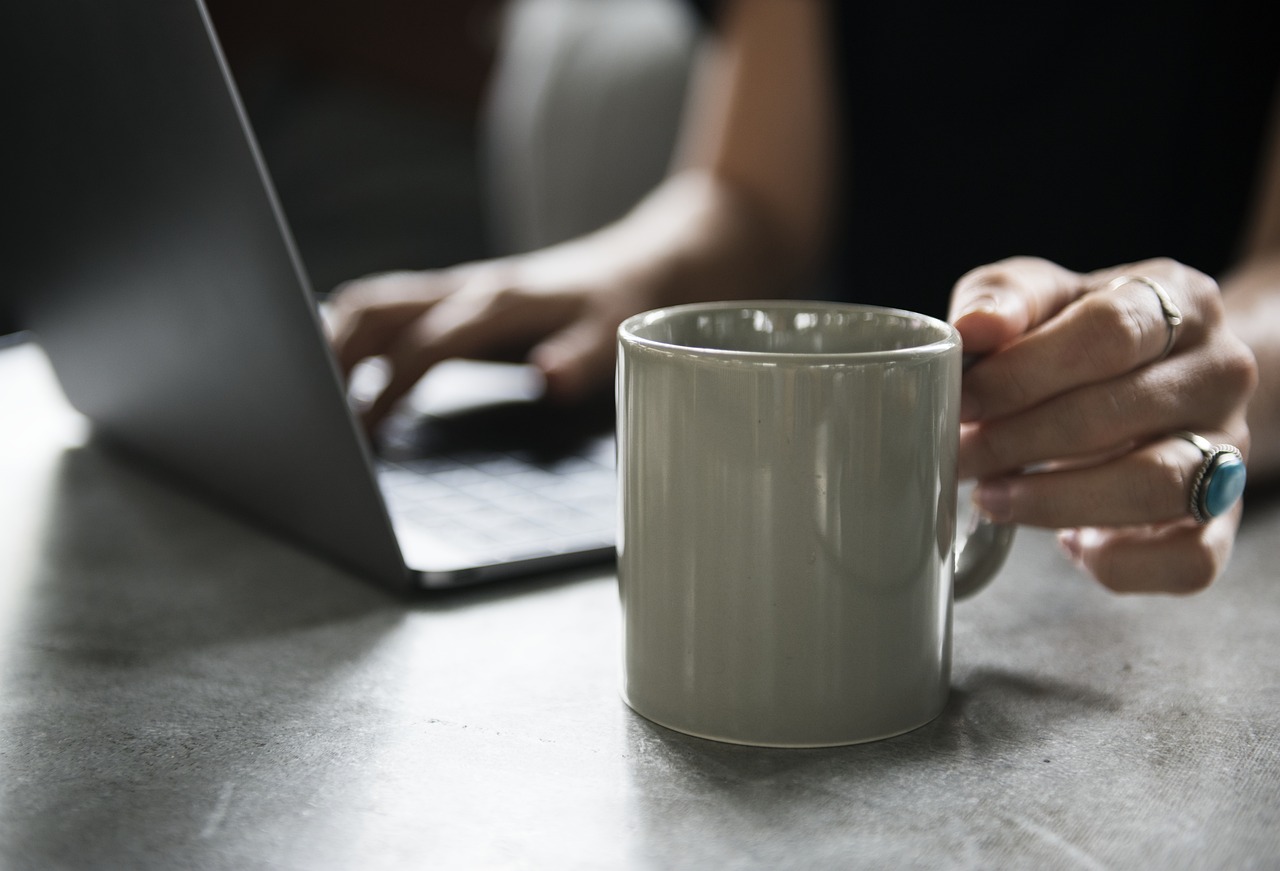 In this age of gig work and remote employment, whereby the lines between coffee shops and co-working spaces are often blurred to near invisibility, the question of whether a coffee shop should offer Wi-Fi sounds almost quaint.
Think back nine years ago to when Starbucks made the landmark announcement that it was introducing free Wi-Fi to all its United States cafes. It was, in some sense, the official end of the newfangled "cyber cafe" — that strange creature born in the late 1990s that could monetize internet availability while also selling some coffee on the side. Importantly, for better or worse, it also paved the way for the ubiquity of free Wi-Fi in even the most specialized, quality-focused coffee shops today.
Yet in virtually any American city, you can find holdouts — coffee shop operators who, for the sake of community building and engagement, do not offer their guests free Wi-Fi. This kind of old-school stance can seem even more quaint considering that more and more U.S. cities are working towards free, city-wide wireless access, either through smaller designated hot spots or through broad swaths.
Though the question of whether or not to offer free Wi-Fi may soon be rendered obsolete from a technical perspective, it maintains relevance both in terms of operations and cafe culture.
Daily Coffee News recently caught up with a few of these anti-Wi-Fi holdouts, who shared their perspectives on why they don't offer guests internet, how that strategy works (or sometimes doesn't) from a business perspective, and what they do when some customer invariably freaks out upon discovering they can't connect. Notably, all these sources represent small but successful and growing chains, suggesting the absence of Wi-Fi may not be the trigger of instant retail doom that it was once thought to be.
Caffe Luxxe, a roaster and small upscale coffee chain based in Southern California, does not offer Wi-Fi at any of its six locations.
"We want to encourage people to disconnect from their technology, even if it's just for a few minutes or a few hours," Caffe Luxxe Co-Founder Gary Chau told DCN. "We want people to wake up and look around and be a human being again."
Chau explained that he and co-owner Mark Wain mutually agreed, way back in 2006, that they wanted their first location in Santa Monica to maximize conversation and engagement. 
"It's ironic that some people who work at home go to a cafe to be around people," said Chau, "but then they set up their laptops and stare into the screen and are alone again, just like at home." 
Chau explained that Luxxe locations are designed intentionally to encourage conversation while also not explicitly encouraging laptop use. In fact, the lack of signage to indicate that the environment is Wi-Fi-free actually inspires interaction between staff and guests that is, for the most part, positive.
"We explain to customers that we don't offer Wi-Fi because we just aren't that type of cafe," Chau said. "We want guests to enjoy their coffee, enjoy their conversation, to take a few minutes to unplug." 
In the Mission District of San Francisco, the flagship cafe of Ritual Roasters does not offer Wi-Fi, despite the fact that there are a dozen other quality coffee shops that do within easy walking distance.
Ritual initially offered Wi-Fi when the cafe first opened in 2005, but after a remodel in 2014, owner Eileen Hassi Rinaldi chose not to bring it back, and business has not suffered as a result. 
"Choosing to not offer Wi-Fi allowed for more people to come to use the space to work, to simply have a conversation, or meet up with a friend," Ritual Roasters Retail Operations Manager Emily Dobies said. "Customers coming to the cafe after we switched to not having Wi-Fi started commenting on how great it felt to walk into the cafe. Instead of a sea of laptops, people were interacting with one another and the cafe had a more lively vibe." 
Of course, not all customers have felt great about the lack of Wi-Fi — a reality that creates some burden for the staff. Said Dobies, "We strive to ensure that our baristas inform our customers that we do not have Wi-Fi with only the best customer service, although we recognize that it can be a hard thing to hear when you're trying to find a place to meet your deadline."
For as much as baristas may need to contend with Wi-Fi-wanting hoards, there are also perks on their end regarding no-Wi-Fi policies.
"I will tell you what I don't miss: customers competing for seating; having to tell customers that they can't sit somewhere with their laptops during our busy times; and fiddling around with the internet cables in the basement with my extremely limited knowledge of Wi-Fi equipment," said Dobies. "It feels much better to encourage someone to spend a moment with us to enjoy their coffee, and then recommending some other cafes or spaces in the area that provide Wi-Fi."
Another prominent Wi-Fi-free proponent is Cafe Grumpy, which operates 10 locations in New York and New Jersey. 
"Our objective of not offering Wi-Fi really doesn't matter anymore," Cafe Grumpy Owner Caroline Bell said. "Customers come in and they either go on their phones to work, or they turn their phone into a hotspot and still go on their laptop." 
Bell added that Cafe Grumpy's stance on laptop squatting, even without Wi-Fi, has softened over the years. Whereas a few years ago, baristas might have asked an active hot-spotter to find a more out-of-the-way spot in the cafe, the company stance is now much more go-with-the-flow.
"We had some situations where customers would freak out on baristas," Bell said. "But we just don't worry about it anymore." 
Asked whether Cafe Grumpy's long-held stance against free Wi-Fi has actually been a selling point to many of its customers, Bell said, "I'm not sure… Everyone in the city is always bustling around going quickly from one place to another. Usually, when someone pulls out their laptop, it's only for five minutes or so and then they leave." 
Craig Batory
Craig Batory is a writer, marketer and coffee professional working and living in Detroit.