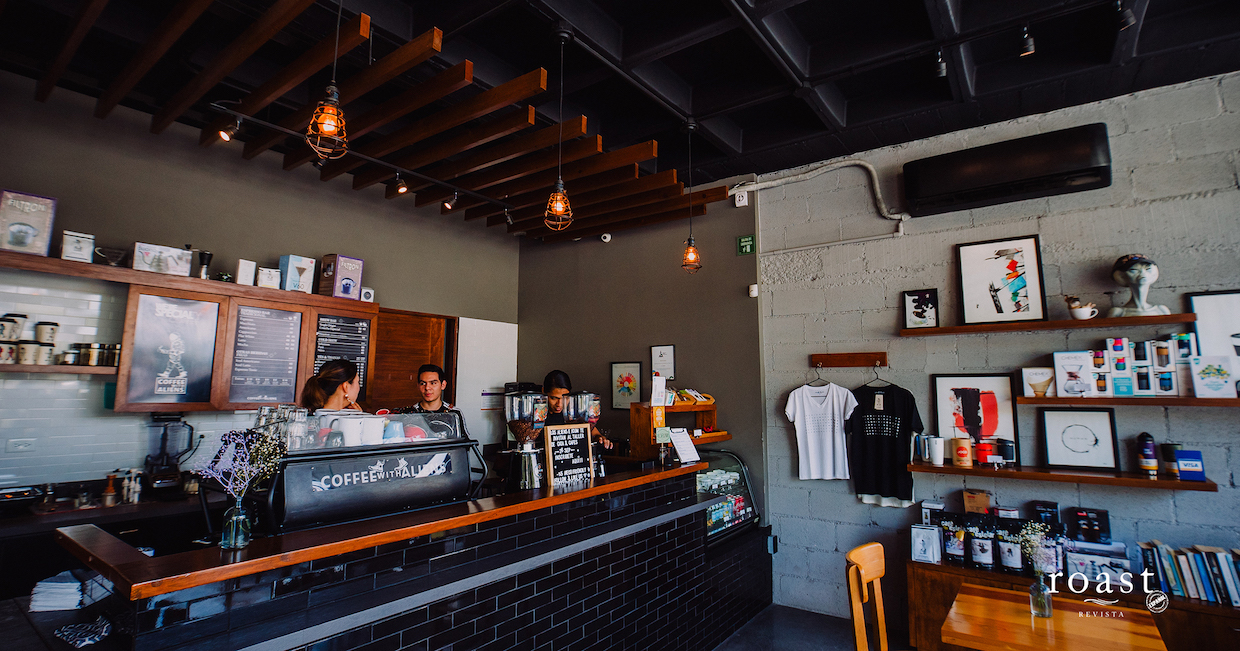 (Por Luis Román. Fotografías y entrevista por Juan José Sánchez)
En la película de Arrival (dir. Denis Villeneuve, 2016), la Tierra es visitada por una decena de naves extraterrestres. Los Estados Unidos reclutan a una lingüista y a un físico para descifrar la lengua de los extraños tripulantes. Pronto, ella comprende la escritura alienígena, la cual recuerda la huella de una taza de café sobre una servilleta. El mensaje de los visitantes es que quieren dar a los humanos un regalo: esa lengua y esa escritura, la que parece manchas de café.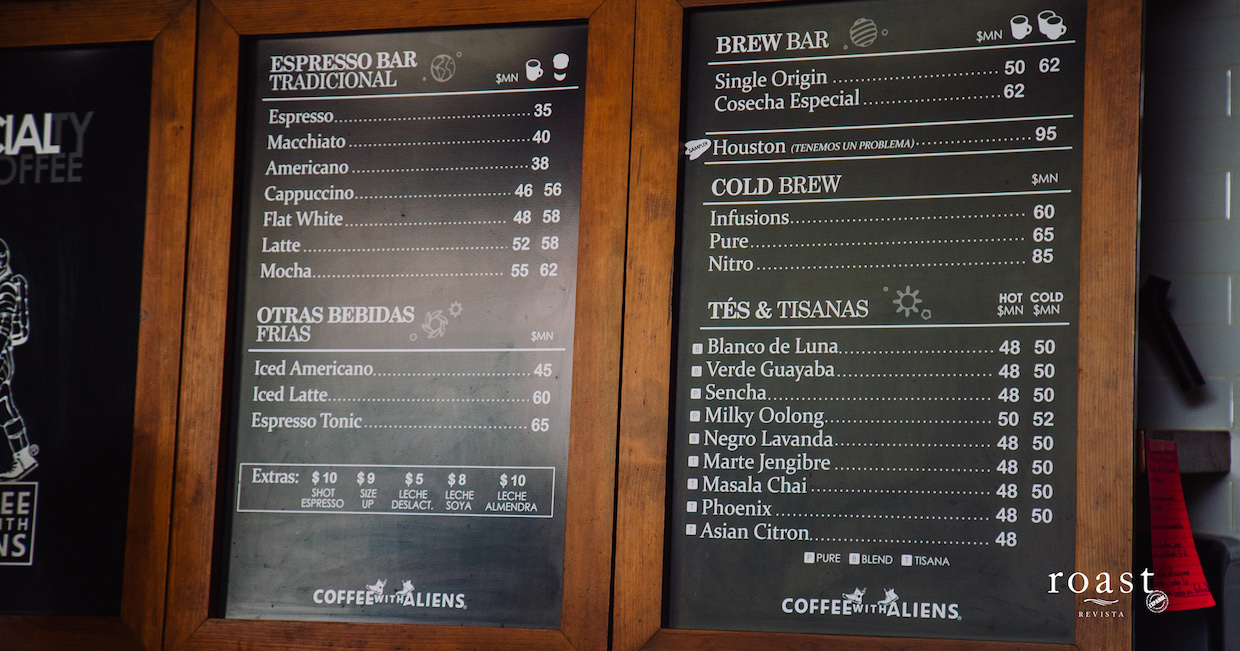 Quienes integran Coffee with Aliens, cuyo nombre se inspira justamente en un diálogo de Arrival, desean también entregar algo. No pretenden, como los seres de la película, obsequiar a la gente un idioma que les permita experimentar el pasado, el presente y el futuro de manera simultánea. Su propósito es más terrestre, aunque no menos desafiante. Ellos quieren, antes que nada, compartir con los habitantes del sur de Monterrey su cariño por el café en esa barra ubicada en Blvrd. Acapulco 1000-1, Las Brisas 5to. Sector. No sólo transmitir su emoción a los menos familiarizados con el mundo del café de especialidad, sino también desarrollarla junto con los que ya son entusiastas.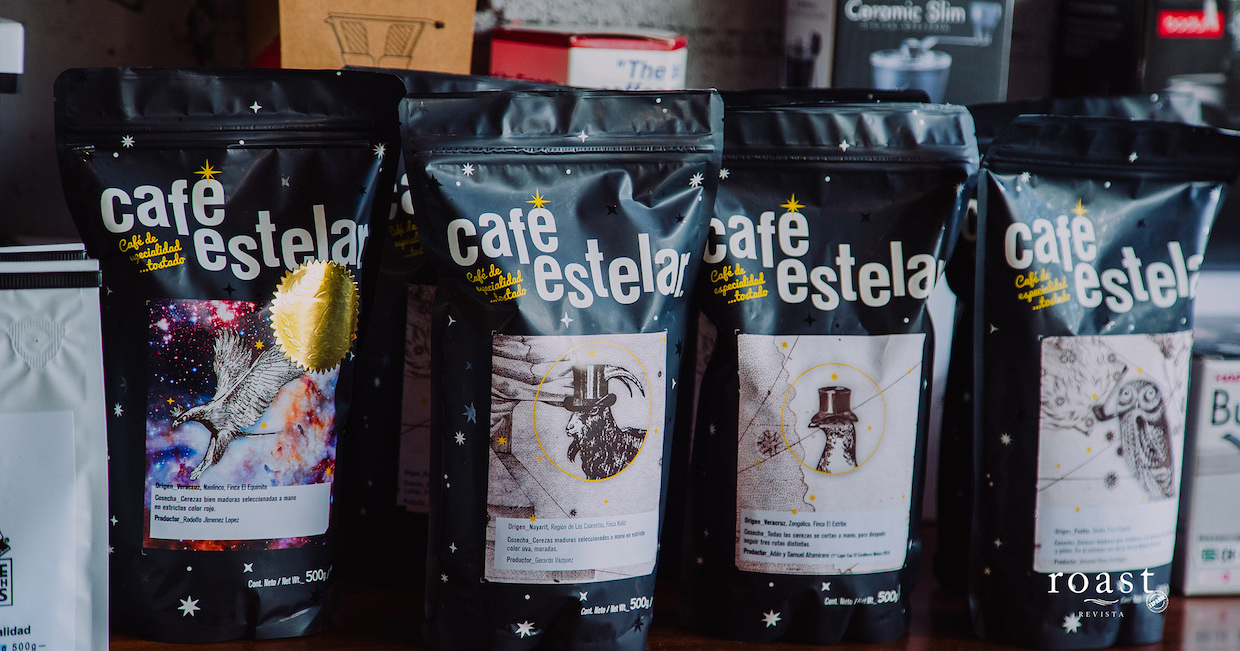 Con este objetivo en mente, sus miembros resolvieron desde el inicio trabajar con cafés mexicanos. La idea era explotar granos con atributos sensoriales complejos y contribuir al mismo tiempo de alguna manera al sector cafetero nacional. Por eso, en un comienzo contactaron a las fincas cafetaleras con el fin de conseguir de primera mano el codiciado producto. En palabras de Yoana Kim, socia fundadora, "inicias pensando que es muy fácil conseguir buen café". Sin embargo, hubo que ajustar la ruta: los aliens fueron remitidos a las casas tostadoras, que eran el destino de mayor conveniencia para su obtención más inmediata.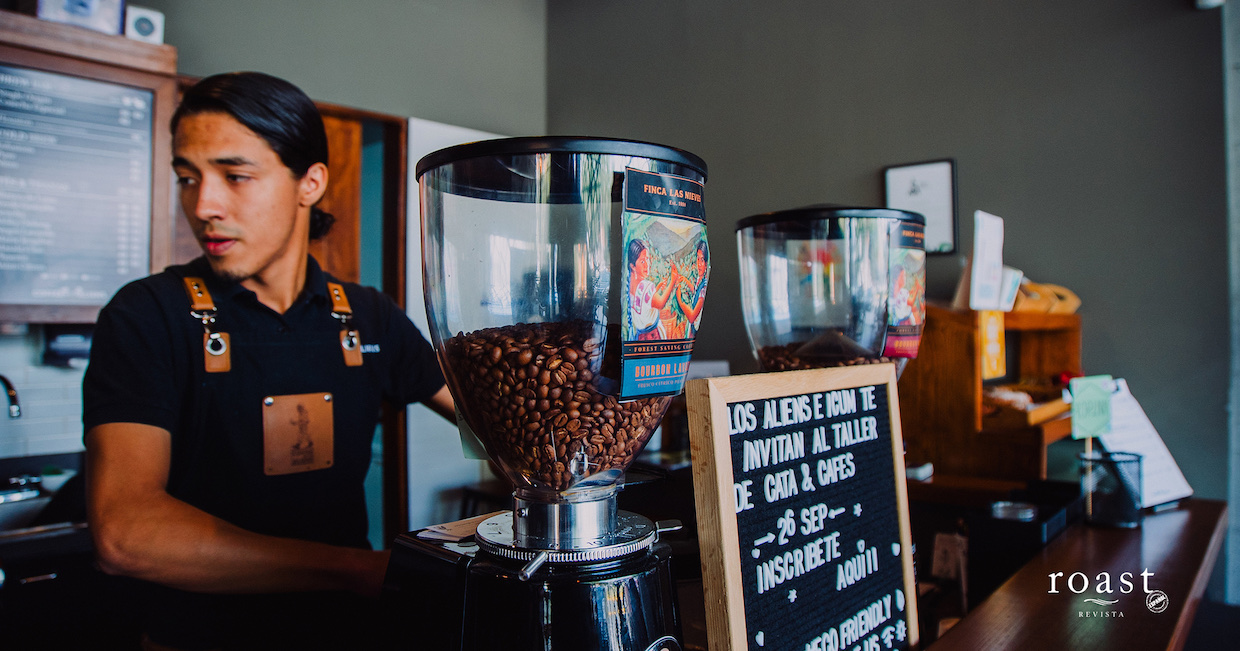 Desde esa feliz decisión, la de hacerse de las semillas ya tostadas, la tripulación de la cafetería se ha dedicado entonces a probar el estilo de tueste de las casas a las que se ha acercado. Si el café implica una red de esfuerzos que incluye por lo menos su cultivo, cosecha, beneficio, tueste, distribución, preparación y consumo, los integrantes de este proyecto se han incorporado a ésta explorando sensitivamente los granos a fin de resaltar sus mejores cualidades en cada taza. O, por decirlo de otro modo, haciendo florecer las semillas ya tostadas para cada cliente. En su labor han usado, por ejemplo, cafés de las defeñas Pólvora y Jiribilla, la veracruzana Ímpetus y, también con nombre de inspiración cósmica, de la jalisciense Estelar.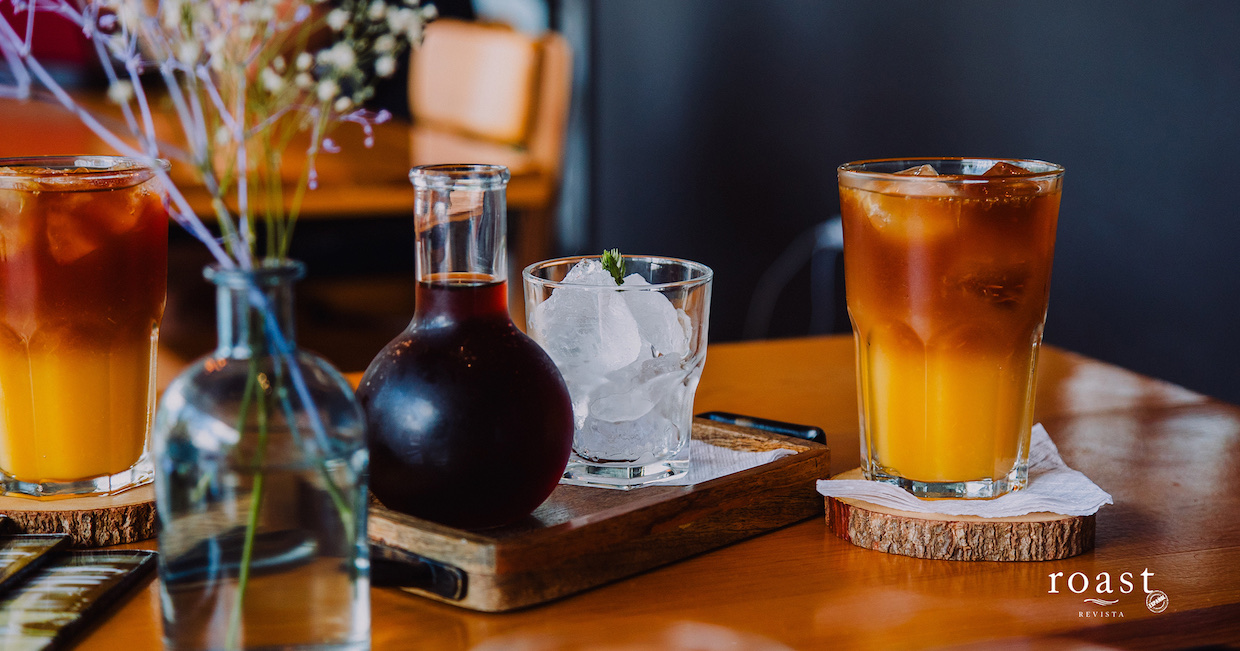 Por lo demás, el sitio en donde eligieron aterrizar, la ciudad de Monterrey, en el fronterizo estado de Nuevo León, no es asociado de inmediato con el café en el imaginario colectivo. Pero nadie puede decir que se trata de un lugar sin una cultura cafetera, pues ahí "las personas tienen diferentes hábitos para tomarlo", según dice Yoana. Tienen su forma propia de beberlo, como en realidad ocurre en casi cualquier parte, sólo que en tierras regiomontanas estos hábitos están condicionados por, entre otros factores, las altas temperaturas de alrededor de 30 °C que predominan casi todo el año y llevan a la gente a buscar líquidos fríos. "Nadie sabe de bebidas frías como Monterrey", escribe una viajera en Twitter.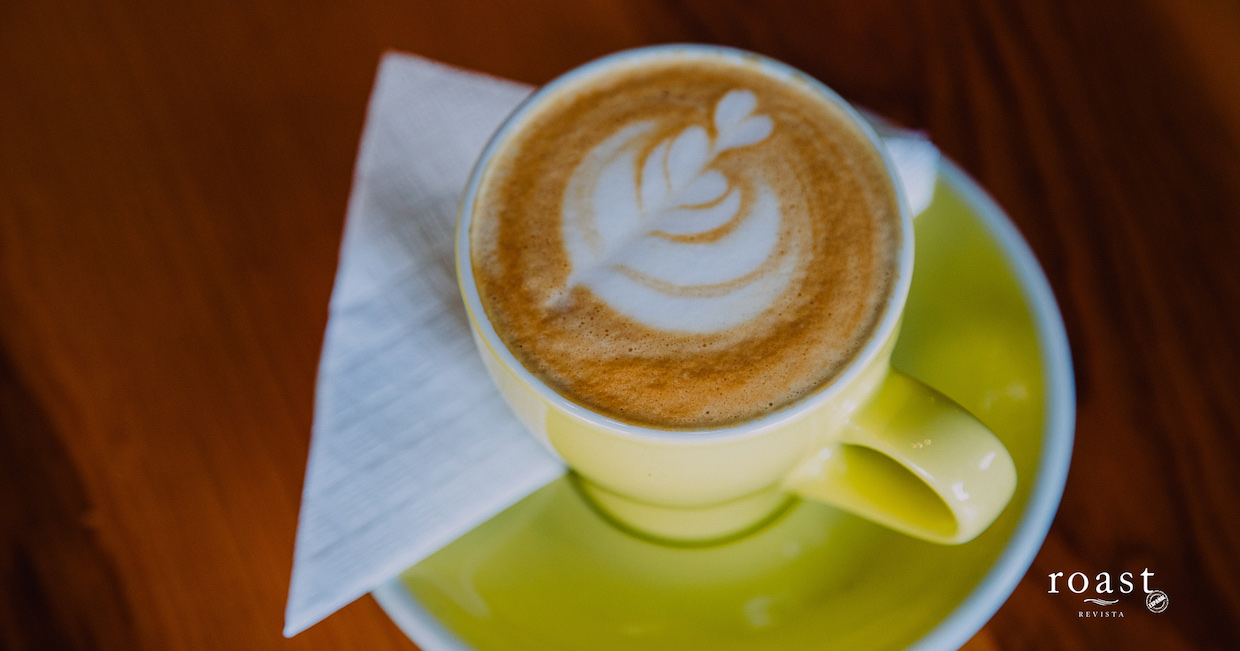 En ese sentido, Yoana reconoce que "[nacieron] con un menú muy purista", pero muy pronto consideraron las circunstancias de la región y empezaron a incluir opciones para un público más amplio. Así, en Coffee with Aliens se ofrecen actualmente tanto cafés filtrados (V60, prensa francesa y Chemex), espresso y bebidas de espresso con leche, como bebidas frías (iced americano, latte stevia, cold brew, cold brew latte y affogato), así como frappés. Además, suele haber especiales de temporada, por ejemplo, el bugambilia flat white, el milky way (cappuccino con cajeta y cardamomo) y el sideral (jamaica fizz y cold brew), que terminan de dar cuenta de la flexibilidad de la carta.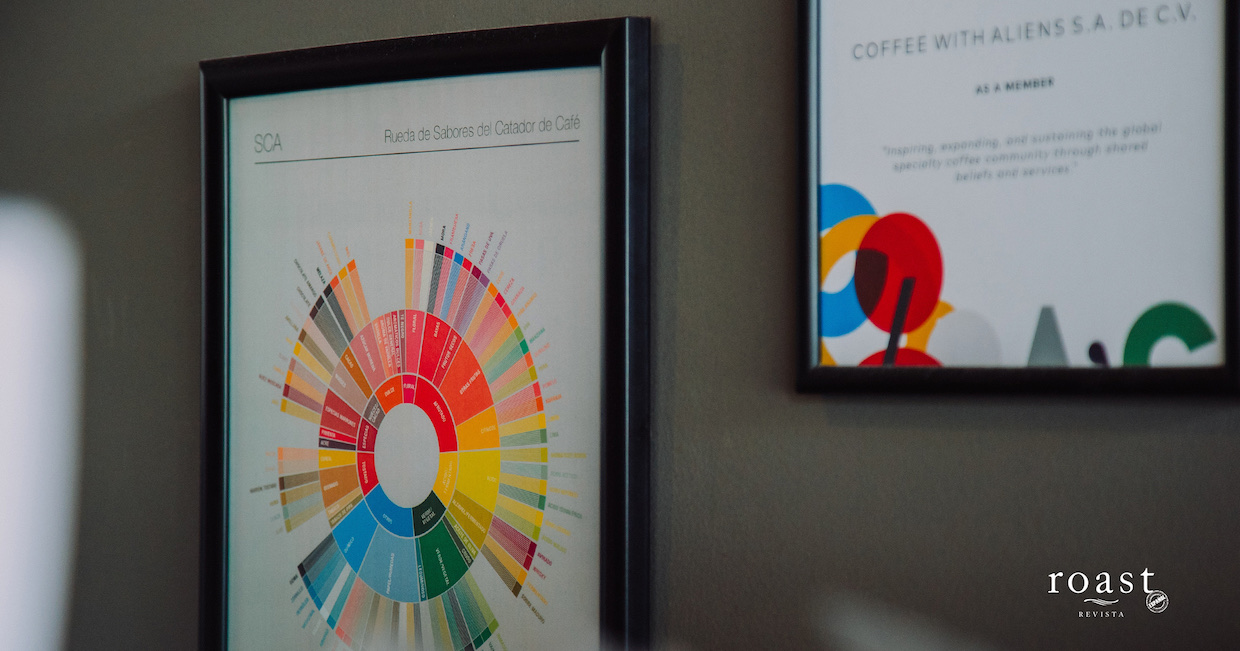 Los tripulantes de la barra emplean una táctica simple para compartir su emoción por esta maravillosa sustancia. No fuerzan a los lugareños a seguir prácticas rígidas de consumo, como es claro. En vez de eso, los encantan mediante una propuesta sensible a sus necesidades, la cual busca que "el café solito hable por sí". El plan es adaptarse al gusto local y mostrar las posibilidades de este elemento tan versátil. Pero también manifestar que el café basta por sí sólo para conducir los sentidos a través de experiencias complejas y satisfactorias. Igual que los alienígenas de la película, los miembros de la cafetería no desean la guerra, sino la paz.
De ahí  que Coffee with Aliens, activa desde octubre de 2017, sea en última instancia como la nave de los visitantes de Arrival: un punto de encuentro y de intercambio entre desconocidos. En este caso no entre extraterrestres y humanos, sino entre baristas y personas que desean beber algo delicioso, aprender sobre el café de especialidad, o, incluso, capacitarse en su preparación, con cursos de barista training (espresso y texturización de la leche), home brewing y arte latte. Un lugar, finalmente, para escribir sobre la vida con manchas de café sobre servilletas de papel.
Luis Román
Luis Román es pasante de Lengua y Literaturas Hispánicas en la UNAM y aprendiz de barista en Los Baristas Café. Puedes contactarlo en luis.roman.noguez@gmail.com.