A hemispherical coffee brewing device called the Orb One from Chicago-based multidisciplinary studio Crucial Detail is making the rounds on Kickstarter, capturing more than $300,000 in backing as of this writing.
Designed for versatility as well as aesthetic appeal in the kitchen, the stovetop brewer is the latest to incorporate a heat-management mechanism to maintain SCA-recommended temperatures of water driven through coffee by force of vapor.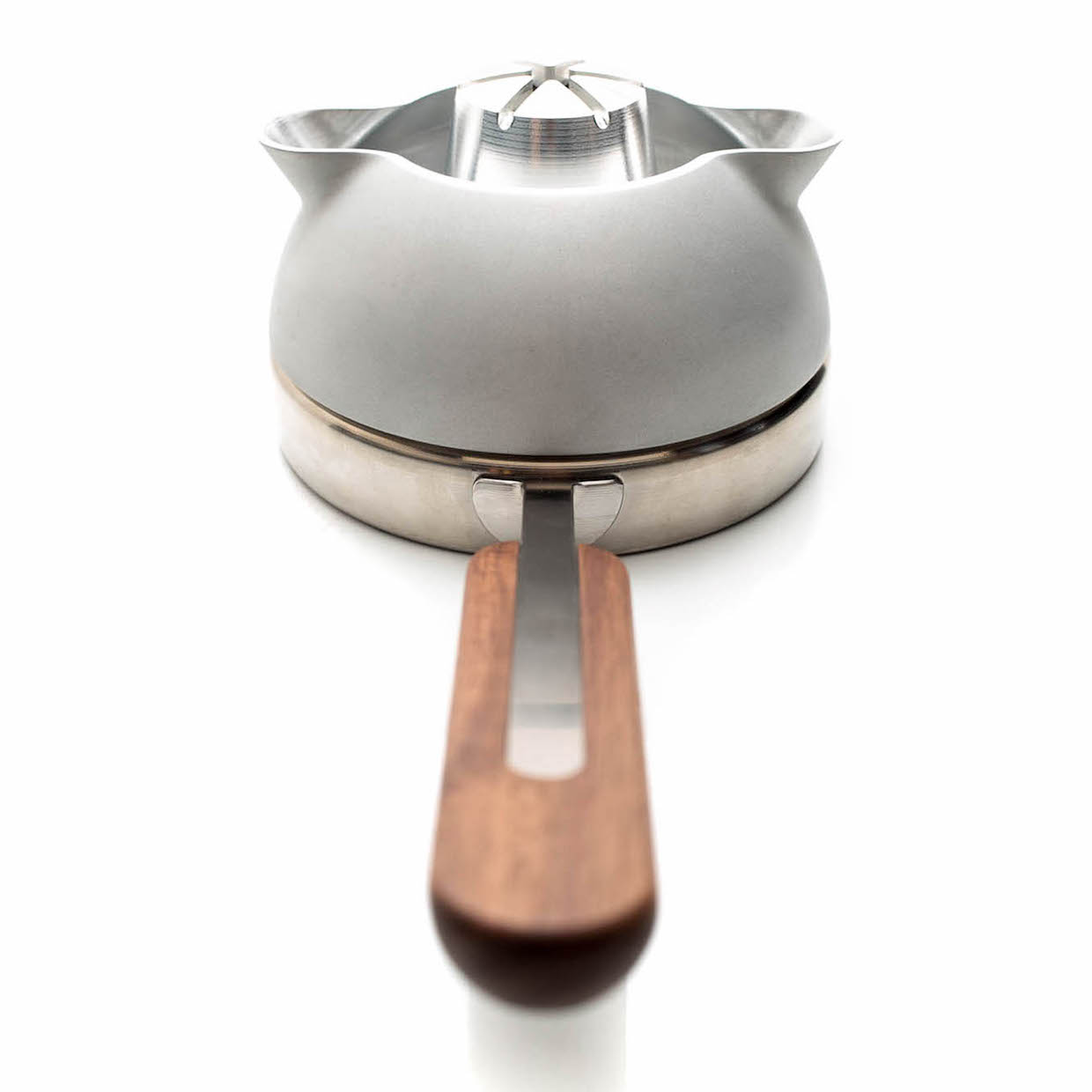 Departing from the one-trick nature of traditional stovetop moka pots, the Orb One can brew beverages ranging in size and intensity from an espresso-like shot up to an 8-ounce cup akin to drip coffee, according to the creators.
The brew chamber is built to accept 14 to 16 grams of ground coffee, and its bottom-level boiler chamber holds enough water to allow for ratios ranging from 2:1 to 16:1. Users can adjust the grind and the ratio of coffee to water to experiment with different styles of brew made by the device whose wide, 420-grade stainless steel base is compatible with gas, electric and induction stovetops, as well as camping stoves.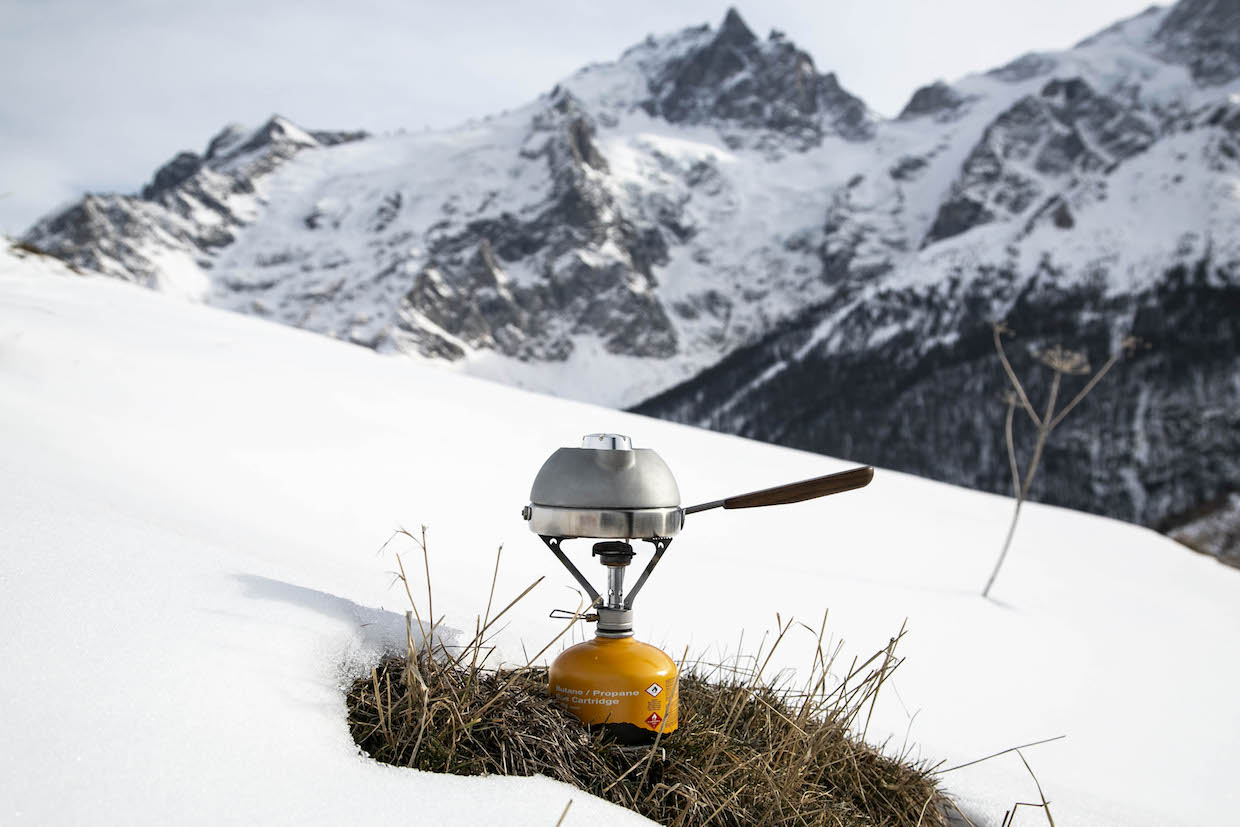 The Orb One works much like a traditional moka pot: Vapor pressure forces water upwards through ground coffee. However, the water forced upwards from the Orb's boiler passes through a stainless steel funnel and then must also pass through a steel shower head that doubles as a heat sink as it splits the flow of rising water into an array of streams for more even saturation of the coffee. The shower head also cools the water back to optimal brewing range before it hits coffee.
"The temperature varies with the method of preparation, coffee grind and the subsequent pressure," Martin Kastner, founder and principal of Crucial Detail and designer of the Orb One, told Daily Coffee News. "The heat sink functions in a nonlinear fashion depending on the temperature differential, but as a point of reference, it is designed to lower the temperature of 100ºC (212ºF) water by 9% to 91ºC (195ºF)."
Kastner, who is also a blacksmith, moved to the United States from the Czech Republic and founded Crucial Detail in 1998. The firm has since been on the cutting edge of high-end restaurant service ware design, including creating a whole line of products for acclaimed progressive Chicago restaurant Alinea.
Crucial Detail previously found success on Kickstarter in August 2012 with The Porthole, an infusion vessel originally created as a custom piece for the Chicago cocktail lounge The Aviary.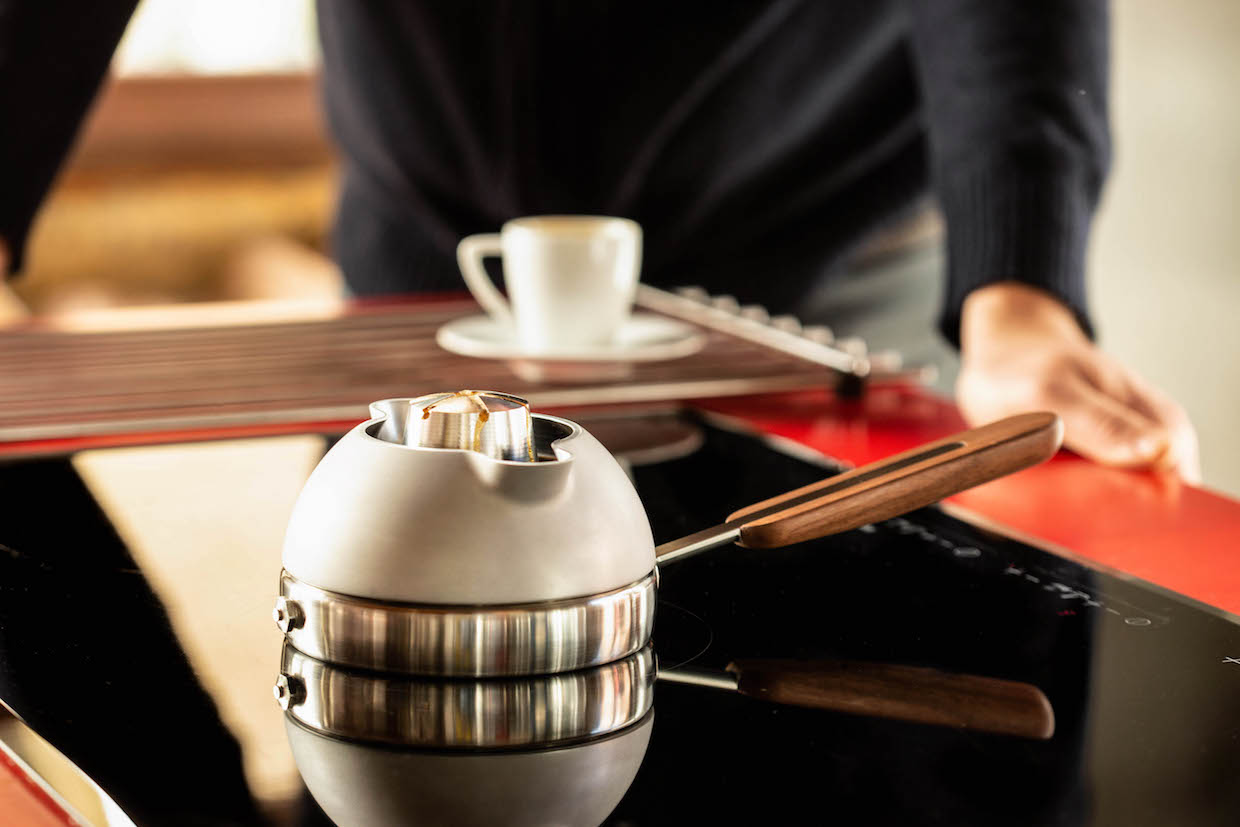 Once the Orb One's campaign has ended, the device will be made available for direct online sales for an estimated price of $150. Kastner said other Orbs may soon follow, including a 16-ounce-capacity model, a lightweight camping model and an electric countertop model.
Howard Bryman
Howard Bryman is the associate editor of Daily Coffee News by Roast Magazine. He is based in Portland, Oregon.