The most ambitious business project to date for Project Coffee — the opening of a 4,000-square-foot cafe and roastery in a historic building — is now complete in Sarasota, Florida.
The Rosemary District shop just north of downtown occupies a bit more than half of a century-old Spanish colonial building. Original details preserved beneath the skylights include antique plaster and terracotta bricks that are now contrasted against modern tables, counters and bright colors.
A Probat L12 roaster hums at the heart of the new onsite roastery, where Project Coffee Co-Owner Ian Steger shares roasting duties with Kieran Walker using coffees primarily sourced through Red Fox Coffee Merchants.
The new location's 100% vegan full kitchen turns out plant-based omelets, toasts and breakfast sandwiches served on breads and buns baked in house. Burgers created from scratch, high-piled nachos and other savory items are offered in the afternoon, and fresh cookies and pastries are available at all times to complement the coffee menu.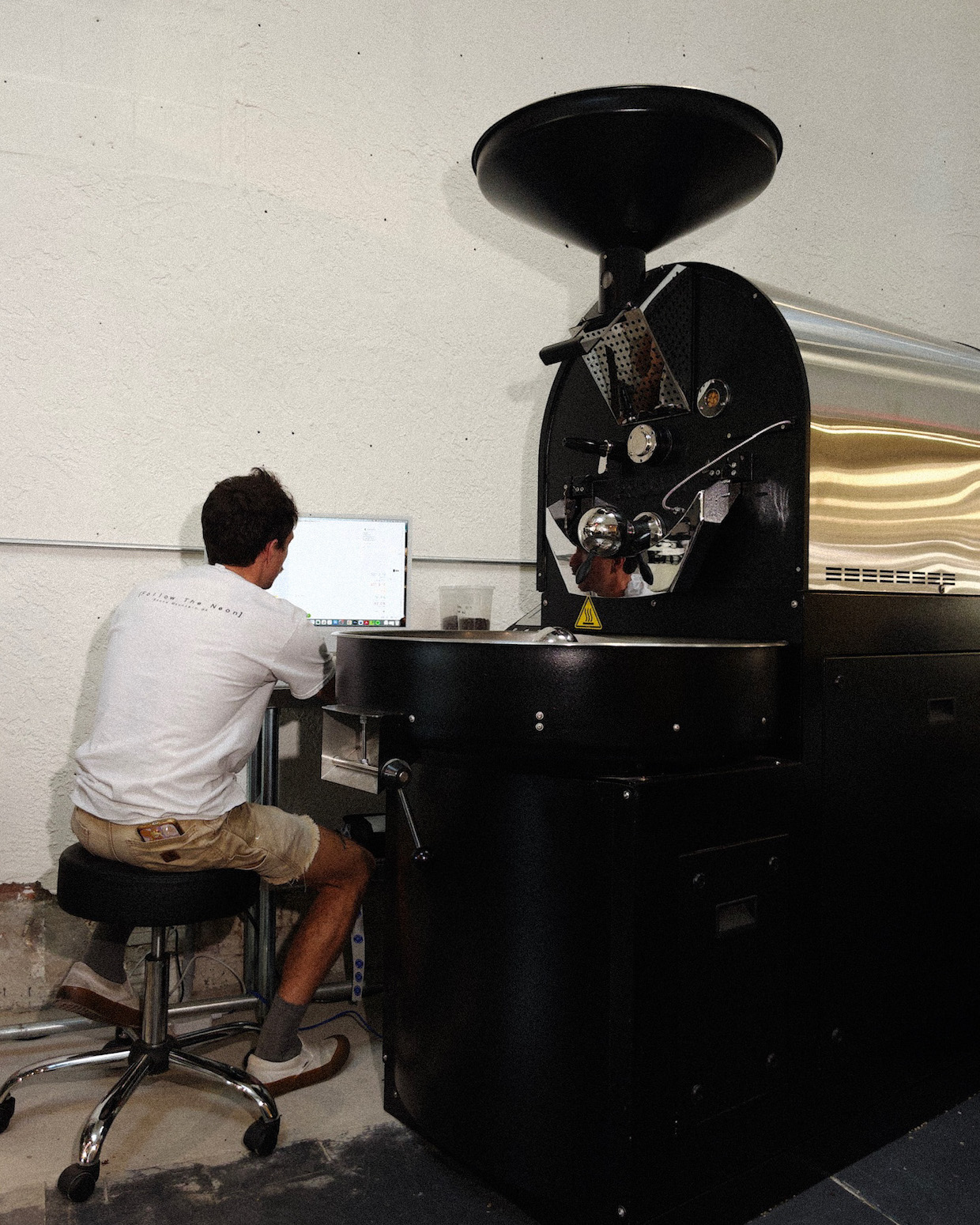 "Coffee has come so far in the past 10 years, as far as your ability to get great coffees that are extremely traceable through companies," Steger told Daily Coffee News. "Red Fox is sourcing incredible coffee, and we have the privilege of selecting through the coffee that they sourced obviously in a sustainable and ethical way."
Coffees move through a Mazzer Kony grinder and extraction on a 2-group La Marzocco Linea PB before, in many cases, meeting oat milk that is chilled in front of customers though a countertop Crathco Classic Bubbler cold beverage dispenser.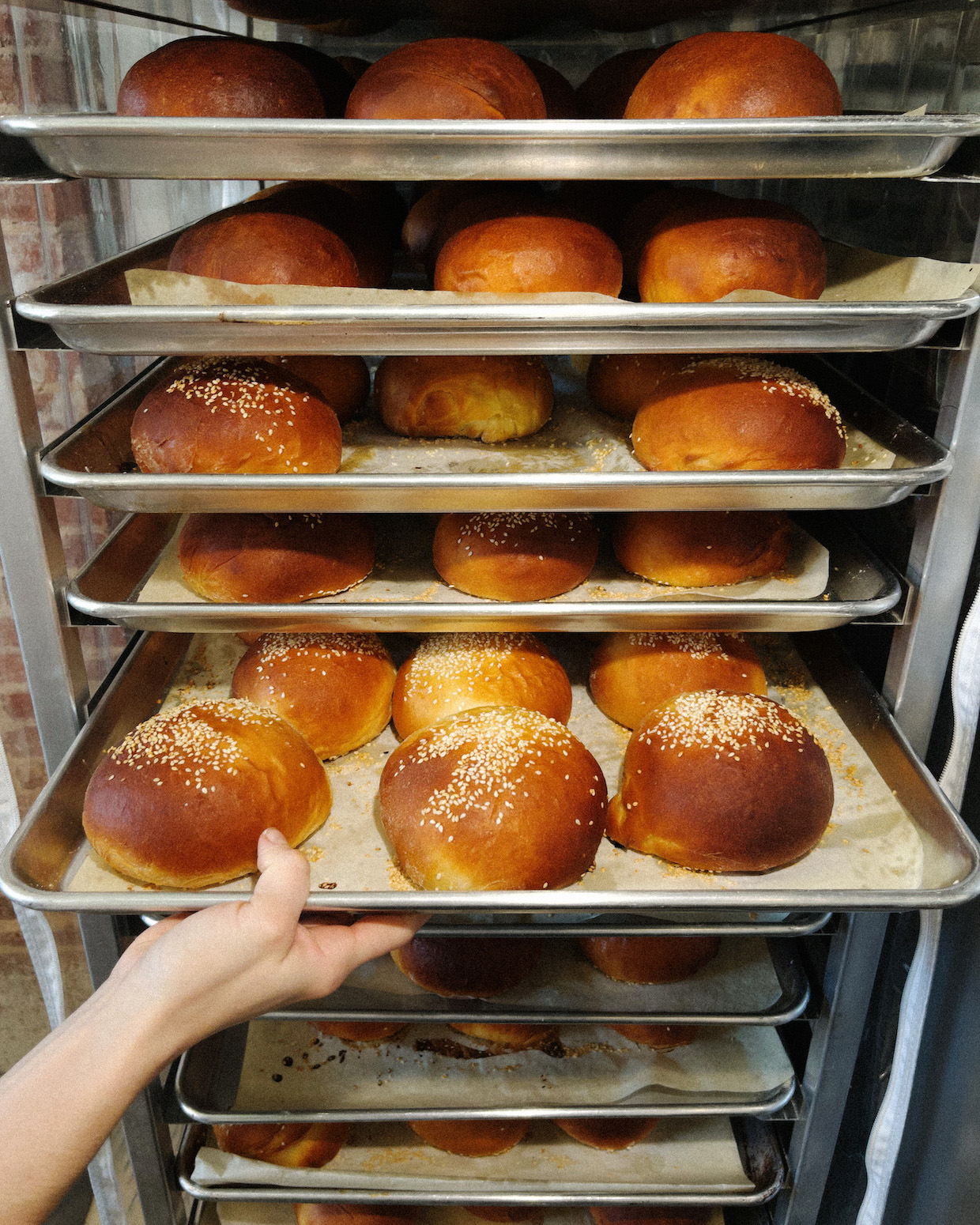 "I just like super classic South and Central American coffees and serving something that really punches through with oat milk, which is the only milk we use," said Steger, who considers the slightly higher cost of oat milk to be a worthwhile investment for the convenience of bulk purchasing and storage, among other advantages.
"We're buying 85-case pallets of oat milk a few times a month, and we have one fridge at the front of each cafe because we just don't need to store milk cold anymore," said Steger. "It gets chilled and circulated by the dispenser, it can be held at room temp before it's opened. I think it's the future, I'm definitely a big believer in it. Logistically, we find that it's a lot easier for us."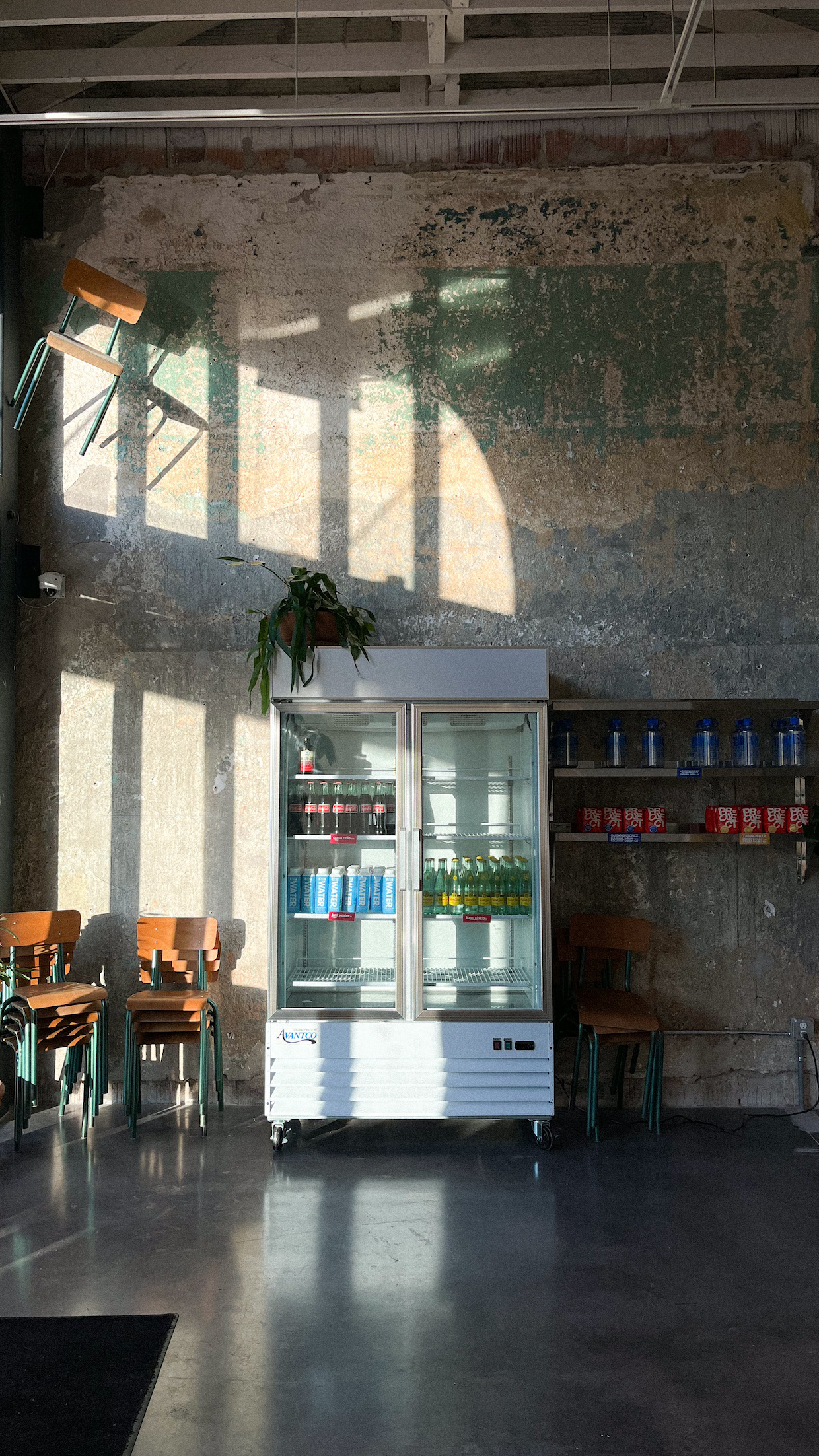 Project Coffee was founded in 2019 with the opening of a 1,300-square-foot cafe in Sarasota's historic Burns Court neighborhood. Steger co-owns the company with his life and business partner, Emily Arthur, along with Kat and Florian Schuetz and Mark Felsmann.
A native Sarasotan, Steger takes particular pride in planting Project Coffee's vegan and specialty coffee flags in the area he calls home. He attended high school in the Rosemary District near the new cafe, and the company's third shop is slated to open later this year in Siesta Key, where Steger, his grandparents and his father have lived.
"All the locations are a big part of our lives," said Steger. "I grew up in Sarasota and spent my whole life here, and so it's been very fun to plant some of these in the neighborhoods that we spend a lot of time in."
---
Project Coffee Rosemary is located at 1419 5th Street in Sarasota. Tell DCN's editors about your new coffee shop or roastery here.
Howard Bryman
Howard Bryman is the associate editor of Daily Coffee News by Roast Magazine. He is based in Portland, Oregon.