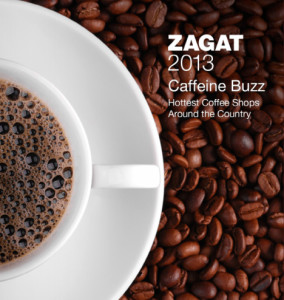 Zagat is currently promoting its "Coffee Week," a series of blog posts about coffee recipes, consumer trends and coffee destinations in a handful of major markets.
Most intriguing to coffee professionals may be Zagat's 2013 print coffee guide, "Caffeine Buzz: Hottest Coffee Shops Around the Country." In it, contributor Anna Hyclak says "you haven't truly had coffee until you've drunk it in one of these cities:" Seattle, Vienna, Rome, Oslo, São Paulo, Addis Ababa, Kailua-Kona and Melbourne.
Using its 30-point scale based on food, decor, service, the Zagat guide also points readers to what it sees as some of the best coffee spots in Boston, Chicago, Los Angeles, Philadelphia, New York, San Francisco and Washington D.C.
For a complete digital guide, visit www.zagat.com/coffeeweek
Nick Brown
Nick Brown is the editor of Daily Coffee News by Roast Magazine.