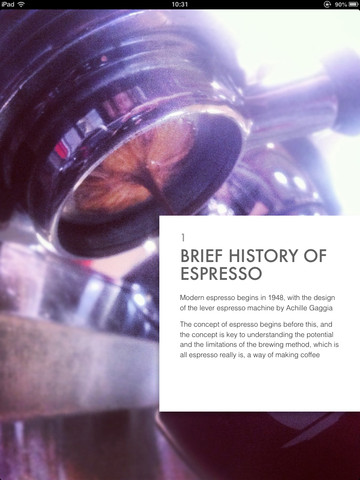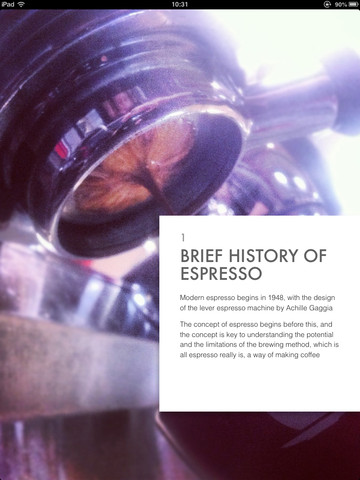 After hearing countless questions from patrons and others about how to craft quality espresso, the crew at Has Bean Coffee in Stafford, England, has decided to answer those questions in an e-book. The book, available here, is free, but only for use with i-based Apple products.
Here Has Bean Owner Stephen Leighton provides some context for the book:
In reality, and as with roasting, we don't think the craft of the barista is a black art, or a mystery – it's just a combination of using tools and methods effectively and adjusting these to develop the end product in line with your taste.

Earlier in the year we ran some training sessions, more will be following shortly, but one of the best things to come out of it was this free ibook – if you have an iPad you can download on the iBookstore now. The book is very much work in progress and designed to run alongside coaching of physical things like tamping and levelling but we're pretty happy with it as a starting point and looking at ways that we can help communicate those points too – we would be happy to hear your thoughts.

This book doesn't mean you'll make perfect tasty coffee, but it should help you understand how you can relate an espresso you've mades taste to it's preparation and quickly and easily repeat, adjust and increase enjoyment.
Nick Brown
Nick Brown is the editor of Daily Coffee News by Roast Magazine. Feedback and story ideas are welcome at publisher (at) dailycoffeenews.com, or see the "About Us" page for contact information.