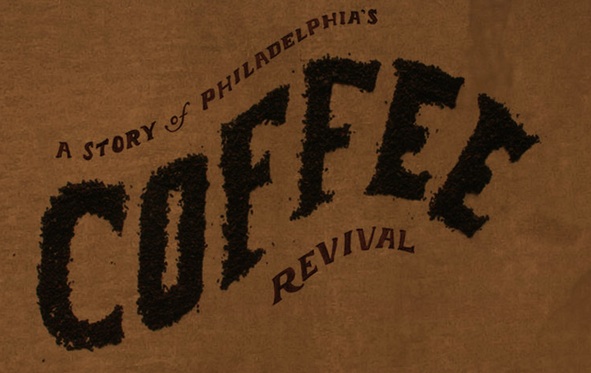 Several high-end Philadelphia coffee bars are starring in "A Story of Philadelphia's Coffee Revival," a "hyperlocal" marketing campagn. The story highlights four local coffee companies — Ultimo, Bodhi, Shot Tower and Elixr — tracing each of their roots back to 2008 and the opening of Spruce Street Espresso, an influential coffee shop that closed in early 2012. (The owners eventually moved farther down Spruce St. to open Odd Fellows Cafe, which has also since closed.)
"As far as these four shops go, their story almost tells itself," says Jen Green, founder of HyLo Botiques, the firm that helped create the "Revival" campaign, which included a June 7 launch party with more than 200 guests and may soon include a mini documentary and a "disloyalty card" program (see Boston's indie coffee disloyalty card, for example).
Says Green, "When Spruce Street Espresso opened back in 2008, it set off a wave of specialty shops — first Ultimo, then Bodhi, then Shot Tower and Elixr — that were, in effect, distinct businesses united by a common philosophy. This unique set of circumstances, coupled with the fact the shops are conveniently spread across the city, allows them to share a core group of customers."
The campaign does acknowledge the coffee companies as business competitors, but says it is "not in a traditional sense:"
Instead of existing at odds, they engage as a network, the pulled-taut connections encouraging each shop to be better. "It's not like we're trying to pull customers from each other," says Shot Tower's Mat Derago. "We just want to be as good as them.
For more information:
A Story of Philadelphia's Coffee Revival website
Nick Brown
Nick Brown is the editor of Daily Coffee News by Roast Magazine.