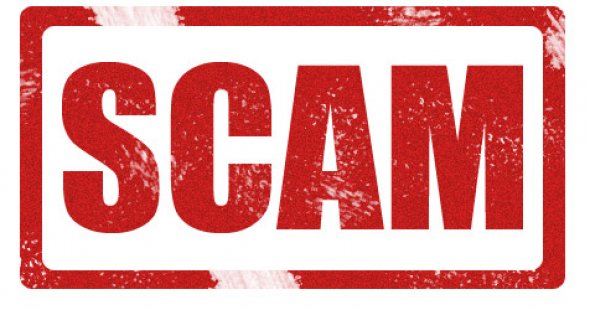 A scam is targeting small coffee roasters throughout the country, asking for a 250-pound bulk coffee order. Daily Coffee News has confirmed that multiple micro-roasteries have been sent versions of the following e-mail, coming from someone identifying himself as David Walters of Walters & Sons Ltd., or as Mark Curny:
My name is  David Walters of  Walters & Son's Ltd and would like to know if you carry Coffee Beans.  If you do I would like purchase some coffee for some Orphanage Home and cafe consumption, below is the qty and type of coffee am interested in:

5lb French Dark Roast  = Qty: 25bags (125lbs)
5lb  Colombian  =  Qty: 25bags (125lbs)

I would like you to email me back with the total pick up price plus tax on the quantity of 50bags ( 250lbs ) , excluding shipping. Is there a surcharge on the use of Visa or MaterCard for payment ? What brand of coffee do you grow or house ? Your prompt reply will be gladly appreciated and email me back with your phone number so that we can proceed .

Urgently waiting to hear from you soon.
Walters & Son's Ltd
Ph : 661-XXX-XXXX (omitted by editor)
The 661 area code listed covers the majority of California's Kern County, as well as some of Los Angeles county. It is associated with a Google Voice account (Google Voice allows users to link phone numbers with any area codes to mobile devices or through online calls through Gmail).
After numerous phone calls, Daily Coffee News contacted a man at that number, who indeed identified himself as David Walters and said he was interested in buying 250 pounds worth of roasted coffee for an orphanage. When asked how many roasteries he had contacted, the man replied "None. Maybe one or two." When asked about the details of his company or the orphanage, the man replied "I don't know what you're talking about," and hung up, not returning subsequent calls or emails.
Scott Warner, owner of the year-old West Des Moines roastery Corazon Coffee Roasters, told Daily Coffee News that he played along with the scam to test its legitimacy. He replied to the e-mail and eventually established phone contact with Walters, proposing an $1,875 offer for the roasted coffee, minus shipping charges. Warner says the man was oddly aggressive in wanting to get the order done.
"He didn't want to talk about the coffee or anything," Warner says. "Usually when someone was buying something, they are going to be more coy. He was acting like he wanted to sell me something. He really wanted to get a deal done."
The deal stalled when Walters insisted that Warner contact a fictitious company called Blue Ocean Delivery Service for a shipping quote. A website for Blue Oyster Delivery Service says the company is based in the tiny village of Saint Henry, Ohio. The phone number listed is also associated with a Google account. Multiple attempts to contact the company were unsuccessful.
"For some reason, it was really important to him that I get a quote from that shipper — he was very eager," says Corazon's Warner. "I'd hate to see someone roast 250 pounds of beans thinking they have a buyer on the other end."
Nick Brown
Nick Brown is the editor of Daily Coffee News by Roast Magazine.