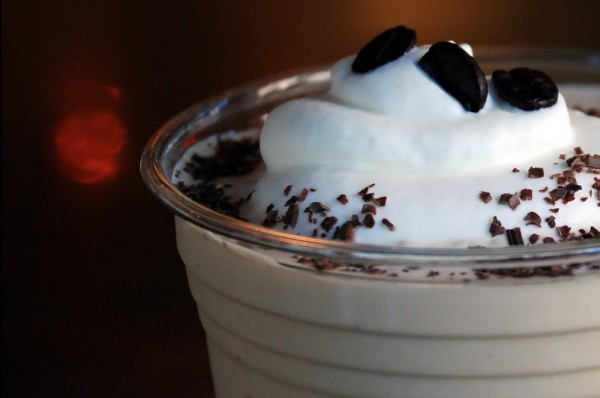 Despite the proliferation of energy drinks, kids are ingesting nearly 150 percent more caffeine from coffee drinks than they were a decade ago. This according to a new report published in Pediatrics on caffeine intake among children and adolescents.
The researchers say the impetus for the study was the lack of data on caffeine consumption, despite the fact that energy drink sales have skyrocketed in recent years, and the companies making those drinks have been targeted by physicians and policy makers for appealing to children.
(more: Coffee Doesn't Dehydrate, According to Study Funded by World's Largest Coffee Companies)
The study compared 1999-2000 data that studied children and adolescents over a 24-hour period to 2010 data, finding that mean caffeine intake did not actually increase over that time period. They estimate that 73 percent of children and adolescents drink at least one caffeinated beverage on a daily basis.
However, the drinks children are consuming have changed. In 1999, soda accounted for 62 percent of caffeine intake. By 2010, it still represented the largest source of caffeine for children, but it was down to 38 percent. Tea remains the second highest caffeine source among children, with little change in mean consumption over the decade. The biggest spike was in coffee, which went represented 10 percent of coffee consumption in 1999 and by 2010 had reached 24 percent. This jump was driven by the 19-to-22-year-old demographic, which traded the highest percentage of sodas for coffee and energy drinks.'
(more: In Defense of Coffee: Latest Caffeine Buzz Based on Dated Research)
Surprisingly, energy drink consumption lagged well behind coffee among the college-age demographic, with coffee representing 15 percent more consumption.
While researchers didn't name any names, they did suggest that coffee consumption in favor of soda consumption may not necessarily be a positive health trend, especially as younger demographics lean toward sweetened and fat-heavy coffee drinks that may contain as much as two times the sugar as sodas.
Nick Brown
Nick Brown is the editor of Daily Coffee News by Roast Magazine.