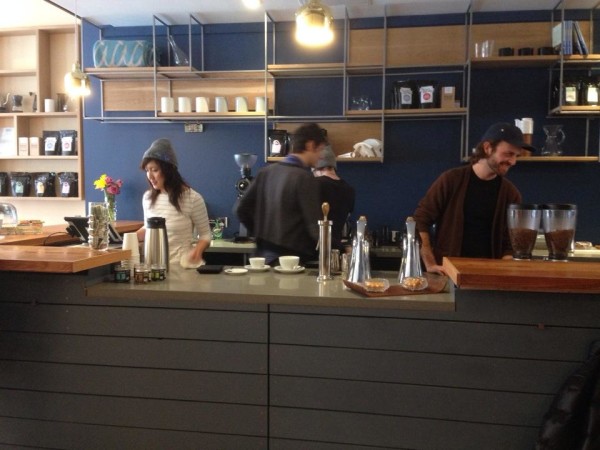 Most of the press surrounding the opening of Greenpoint's (Brooklyn) newest high-end Scandanavian specialty coffee spot, Búðin, has focused on its $7 latte (update: $10 latte): "That's a latte money," says the hilarious editorial team at the New York Daily News.
The latte in question, the Lakkrís Latte, is a Tim Wendelboe coffee combined with layers of Scandinavian licorice. Yes, it is $7 (now $10). But everything on the menu is not so extravagantly priced. Coffee offerings start at as low as $2, with daily selections from Norway's Wendelboe and Sweden's Koppi. There is also a rotating list of coffees from roasteries from five Scandinavian countries.
(more: 7 of the Best Shops in Tokyo Right Now)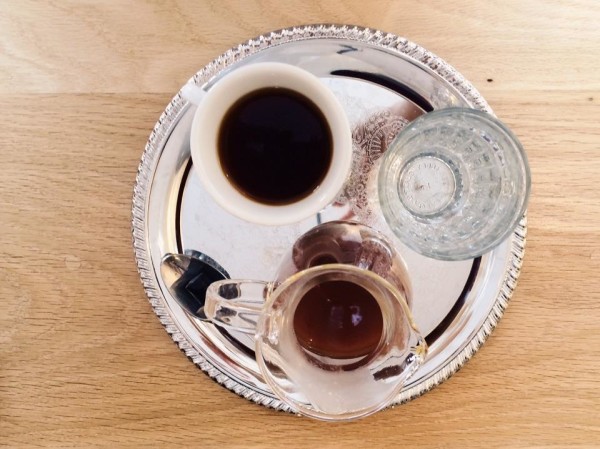 Co-owners Elliot Rayman and Crystal Pei have also announced plans to grow the cafe into a kind of lifestyle shop, offering goods from a long list of Scandinavian designers, as well as beer and wine.
Interior-design sparsity, a Modbar, roasts that test the boundaries of lightness, perfect gloves and, yes, a $10 latte served on a silver tray. Will it work? Time will tell.
(more: Tim Wendelboe to Video Series for Home Brewers)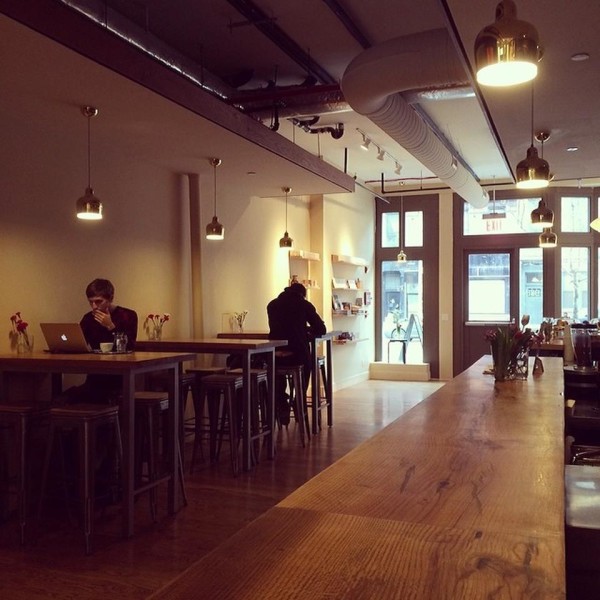 Nick Brown
Nick Brown is the editor of Daily Coffee News by Roast Magazine.