Roast Magazine's Kelsey Mutter just got back from Colombia, where she was one in a lucky bunch to attend the 4th annual Cupping Extravaganza at Hacienda El Roble in Bucaramanga.
Hosted by Bogota-based Virmax (originally based in the UK), the event brought together coffee professionals from throughout the world to cup a remarkable 40-plus coffees over two days, all harvested from among Hacienda El Roble's 70-plus varieties on 300 hectares. The coffees included a range of Caturras, Castillas, Bourbons, Geishas, and even two high-scoring classified coffees that were given generic codes. The coffees will be made available through an April 8 auction presented by Stoneworks.
While cupping was the main event, guests were also given tours of the farm and the processing facilities, as well a remarkably lovely "coffee garden."
All photos by Kelsey Mutter.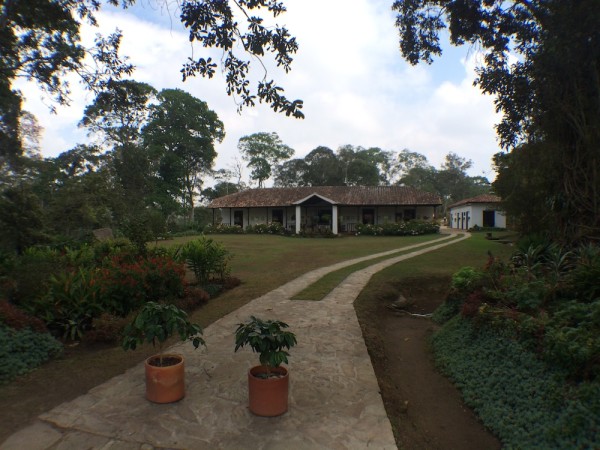 Nick Brown
Nick Brown is the editor of Daily Coffee News by Roast Magazine.