Since opening in Paris in 2011 with Melbourne roots, Coutume Cafe has been widely credited with helping to elevate Parisian craft coffee culture. Now the Coutume team hopes to earn the same reputation in Tokyo.
(more: The Hottest Hot Bars and Most Powerful People in Coffee Right Now)
Opening earlier this month, the Tokyo store is a faithful reincarnation of the original Paris café, with top-of-the-line equipment featured on pristine, white-tiled counters. Front-and-center is an Alpha Dominche Steampunk, the first in the Tokyo area, flanked by a custom all-white  Synesso espresso machine.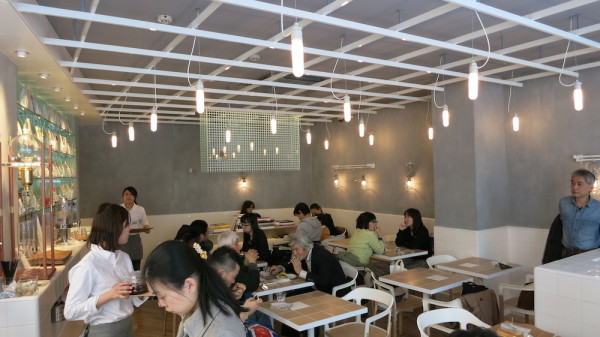 Also like its Paris cafe, Coutume Tokyo offers a wide variety of made-to-order coffees, including a gentle Aoyama blend, designed specifically to ease Tokyoites into the world of specialty coffee. For more adventurous palates, the shop offers a rotating selection of single-origin coffees and espressos.
(more: Inside Greenpoint's Newest Scandinavian Lifestyle Coffee Spot, Budin)
The coffee comes currently comes from the Paris roastery, but co-owner and roastmaster Antoine Netien, a native Frenchman who spent years roasting in Melbourne before his return to Paris, says future plans include a Tokyo roastery and barista training center. (Baristas at the Tokyo Coutume trained with Netien in both cities prior to the shop's opening.)
One of the Coutume team's biggest challenge leading into the Tokyo opening was water. Analyses and water testing — along with cuppings with about 10-12 potential dairy suppliers — dictated numerous new roasts specific to the Tokyo shop. What free time Netien had this Spring he spent exploring Tokyo's coffee scene, which he suggests may be a step ahead of Paris, but still presents plenty of opportunity for a quality-based approach.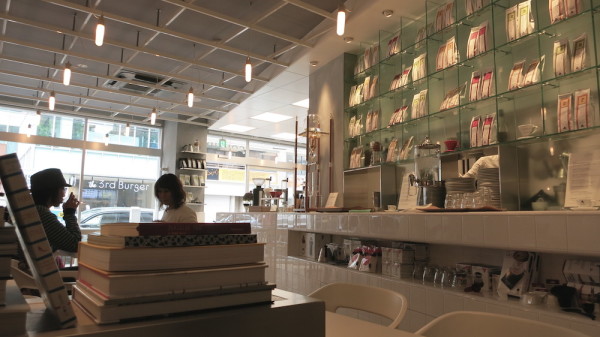 "I want to change people's understanding of coffee," he says. "Actually, I want to change the names too. It's unfair that burnt coffee is still called French roast."
(more: Inside Chicago's French-Workshop-Inspired Plein Air Cafe)
As it has in Paris, Coutume will bring to Tokyo a huge emphasis on staff and consumer education. "The more we learn and share together, the more we feed a passion for high quality coffee," Netien says. "We're not here to compete — we want to share, to grow, and to increase everyone's love for good coffee. It's a chain of passion, from seed to cup."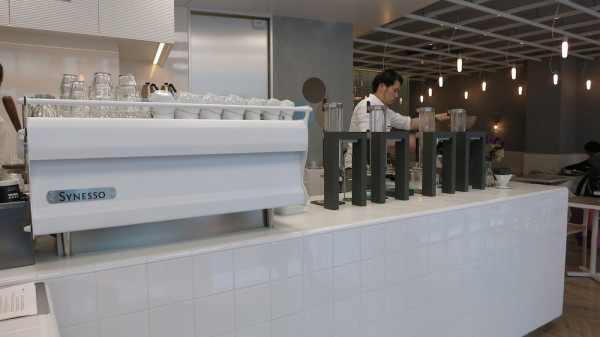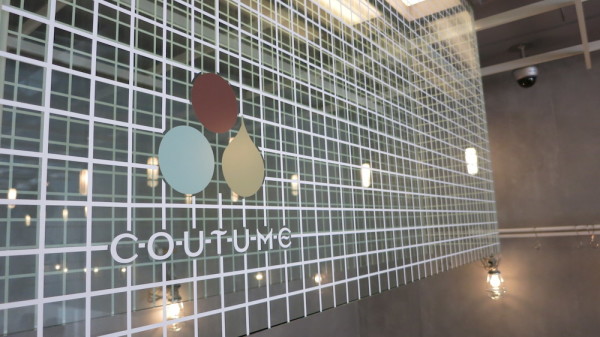 Hengtee Lim
Originally from Australia, Hengtee Lim has been busy scouring the Tokyo food and coffee scene since he decided to call it home in 2012. On any given weekend, you can find him seeking out specialty coffee shops, roasters and good eats. Follow him at htreport.tumblr.com, and on Twitter at @hent03.