Thanks to the emergence of coffee culture in traditionally tea-loving Tokyo over the past years, there is now a good likelihood of happening upon a quality coffee bar in any number of the city's bustling commercial corridors.
(more: Seven of the Best Coffee Shops in Tokyo Right Now (Plus Hype Video))
But with real estate at a premium, tracking down the city's best roasters — especially some of its newest and most creative micros — will take a little more planning and footwork. Far from the busy stations and packed crossings, in the cozy pockets of quieter neighborhoods, there is some great coffee being roasted in Tokyo alongside the cuppings, workshops and training that are helping feed the city's emerging retail scene. 
Here, in no particular order, are five of Tokyo's best roaster/retailers, all of whom maintain a heavy emphasis on consumer education and outreach: 
Here coffee is an amplifier, a platform for the expression a variety of warm, colorful, and provocative sounds. And Coffee Amp in Koenji sees brewers and espresso machines as the instruments, played by its baristas. On the drinks side are cafe lattes, cafe mochas, espressos, and rotating single-origin coffees.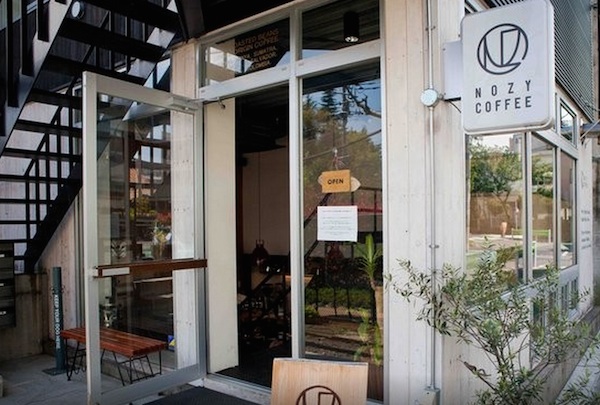 A 10 minute walk from crowded Sangenjaya is Nozy Coffee, a roastery quietly expanding the city's collective knowledge through great coffees and a growing number of educational events. Nozy currently offers a "Crop of Discovery" line with beans from La Esmeralda (Colombia), Sertao (Brazil), and Integral el Cipres (Honduras), while the shops other single-origins cover all of all the world's main growing regions. 
Nozy also runs single-origin "discovery" seminars, and weekend public cupping events its wholesale partner, The Roastery in Harajuku.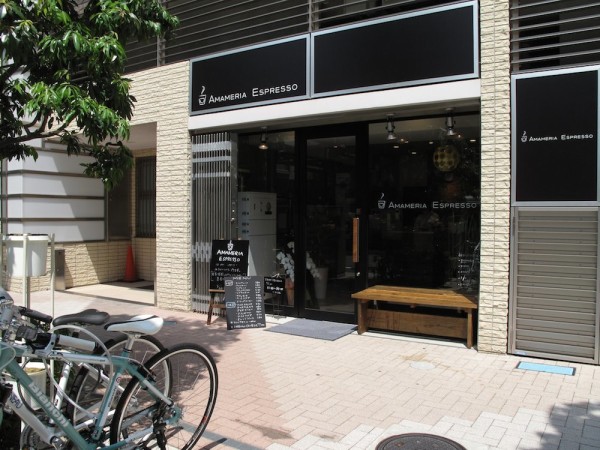 This small cafe and roastery is located down a quiet street just five minutes from the ever-expanding shopping arcade of Musashi-Koyama. The name merges the words mame (translated as "bean") and cafeteria. The coffee selection rotates based on seasonal selection, while house blends and a "rouge" blend are available year round. 
The influential team behind The Coffee Shop has a roastery and an Alpha Dominche Steampunk bar setup just a short walk from Tokyo University's Komaba campus. While a small food menu focuses on coffee-based desserts (CafePressoJelly and specialty coffee gelato among them), Roast Works' drink menu is just coffee — no espresso-based drinks — hot or iced, with no condiments. The roastery/bar also hosts public cuppings on Saturdays at 1 p.m.
I've covered Switch in more detail previously, but here's the short version: Switch is one of the younger specialty coffee roasters in Tokyo, but don't let age fool you – they maintain fierce quality in sourcing, and the believe in the power of education through immersion, hosting a creative program of coffee-based workshops. (Side note: They also dabble in coffee cocktails.)
Hengtee Lim
Originally from Australia, Hengtee Lim has been busy scouring the Tokyo food and coffee scene since he decided to call it home in 2012. On any given weekend, you can find him seeking out specialty coffee shops, roasters and good eats. Follow him at htreport.tumblr.com, and on Twitter at @hent03.