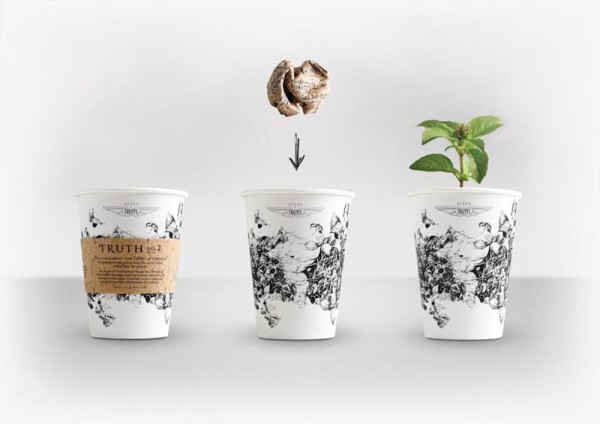 A biodegradable coffee cup with a sleeve composed of herb seeds has been recognized for outstanding design at the One Show from The One Club. The cup design was a collaboration between South African creative agency Native VML and client Truth Coffee in Cape Town, which also happens to boast one of the most stunning coffee bars in the world:
The cup itself was a brand initiative of Truth, which approached the agency to help make any everyday necessity like a coffee cup stand out. The traditional cardboard sleeve was made of paper with either basil, thyme or arugula seeds. The idea was that the cup could be repurposed as a planter, or it could be planted directly into a garden, where it would degrade naturally.
When they debuted last year, the limited-edition cups got wide exposure online, in print and even on television.
"The innovative campaign not only created awareness for Truth Coffee, but also differentiated them as being a brand that stands for something," Native says.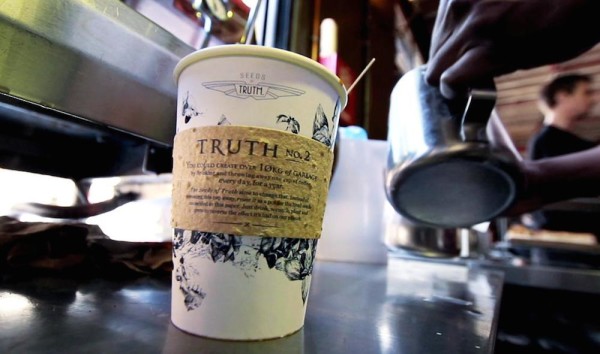 Nick Brown
Nick Brown is the editor of Daily Coffee News by Roast Magazine.