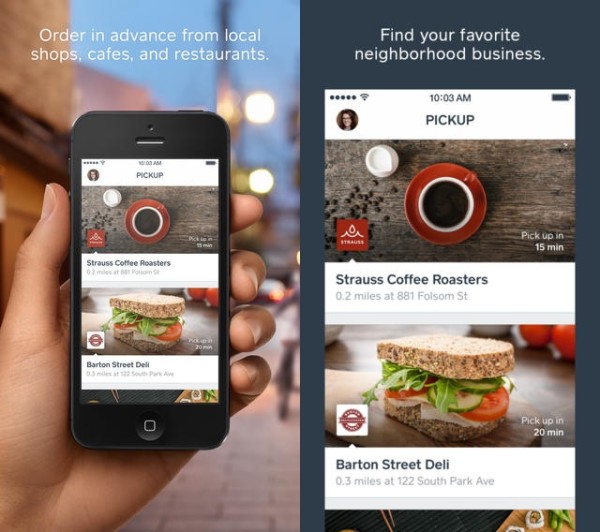 Payment system Square has ditched its Wallet app and introduced a new pay-ahead app called Order, a move some technology experts say a sign of a technology market segment that hasn't lived up to its own hype.
Meanwhile, loyalty-driven and coffee-specific apps like BeansUp and Cups are providing worthy competition in a market space that was once considered Square's to lose.
(more: Is This Hot New All-You-Can-Drink App a Threat to Quality Differentiation?)
Square yanked the 3-year-old Wallet app from the iTunes App Store and Google Play yesterday after it struggled to catch on among consumers, despite a $25 million boost from Starbucks in 2012. The Order app — oddly, the company is also calling the app Pickup — is a simpler system, used for pay-ahead orders. The app has been introduced to select shops in the San Francisco and New York markets, and Square identifies coffee shops as one of its target clients. Here's more from Square on the retail side of the new app, including the 8 percent processing fee:
The new pickup feature on Square Market integrates perfectly with Square Register so sellers can fulfill customer orders in-person and online. Now sellers can run their rush hours efficiently and provide a better customer experience. The pickup feature is available to all sellers at a competitive 8% processing fee per order with an introductory offer at 2.75% through July 1, 2014. Consistent with all of Square's tools, access and setup are free, and sellers receive payment the next business day.
(more: Blue Bottle Bringing Square POS System to All 11 Locations)
While the launch of order is a thin veil covering the shame of the Wallet failure, it also represents a rare opportunity to redefine Square in the pay-ahead game, which has grown exponentially since wallet was introduced three years ago thanks to the likes of OrderAhead, PayPal and Tapingo.
This year's SCAA show even saw the U.S. introduction of BeansUp, a new mobile payment app specific to the high-end coffee industry, with features including customizable branding of the entire app, integration with existing POS systems, consumer loyalty and rewards programming, preference tracking, and any a wealth of other features designed to engage consumers with coffee shop products — much of which is already a step ahead of Square.
While the Square Register maintains its strong foothold in the coffee retail industry, it remains to be seen whether the company will find actual success in driving more traffic to shops and facilitating their loyalty through Order. In an interview with Square's Ajit Varma, Re/Code's Jason Del Rey suggests that is the app's number one goal:
Square's goal is indeed to drive new customers into businesses that use Order. How? Square is going to run advertising on behalf of businesses listed in the Square Wallet app, include them in loyalty programs and fund discounts to get new shoppers in the door, Varma said.

In the long run, "it is all about new customers," Varma said. "That is the focus."

He would not provide more details about these future initiatives, but said they would help make Order a cheaper customer acquisition tool than those offered by food-delivery services such as GrubHub and deals companies such as Groupon.
Nick Brown
Nick Brown is the editor of Daily Coffee News by Roast Magazine. Feedback and story ideas are welcome at publisher (at) dailycoffeenews.com, or see the "About Us" page for contact information.