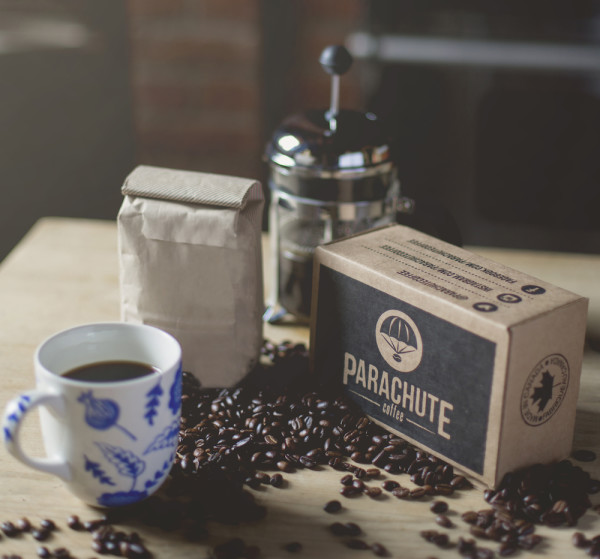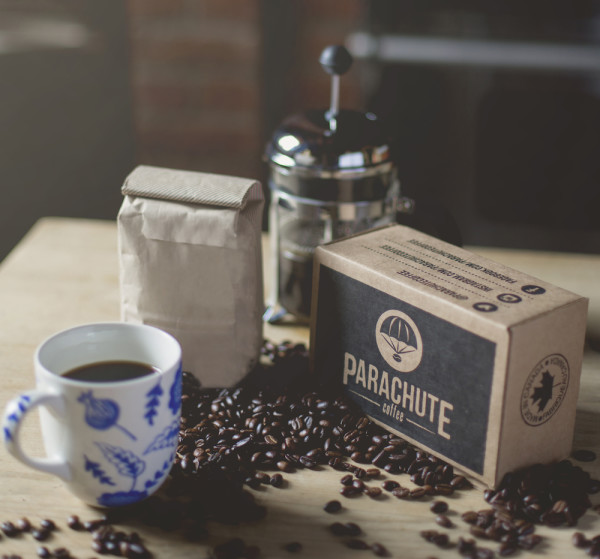 The latest in specialty coffee's subscription game, Parachute Coffee recently launched with a focus on Canadian small-batch roasters.
Sticking to the parachute theme and calling its deliveries "Airdrops," Parachute launched in April and has featured Canadian micros including Detour Coffee of Burlington, Ontario, Propeller Coffee of Toronto. Pilot Coffee Roasters of Toronto will be the company's July featured roaster. The monthly subscription model involves one 12-ounce bag from a monthly featured roaster for $25 a month, with shipping and tax included.
(related: Multi-Roaster Subscription Service Launches with Three Canadian Micros)
"The specialty community in Canada is really supportive of each other in general, and they're all really awesome people," Parachute founder Michael Potters tells Daily Coffee News. "Our goal is to elevate the conversation around specialty coffee in Canada, and make it as accessible as possible for casual coffee drinkers."
Asked what separates Parachute from the numerous other subscription services that have launched within the past three years, Potters says it's mainly Canadian-ness.
(Indie Food Reseller Mouth Unveils Reputable Roaster Roster for Coffee Program)
"The other guys in the market are mostly from the United States: Mistobox, Craft Coffee. Added shipping is expensive from the U.S. for Canadians. And, more importantly, each day coffee spends in transit or at the border is another day lost of freshness. The model we use is faster, fresher and more convenient."
Nick Brown
Nick Brown is the editor of Daily Coffee News by Roast Magazine. Feedback and story ideas are welcome at publisher (at) dailycoffeenews.com, or see the "About Us" page for contact information.