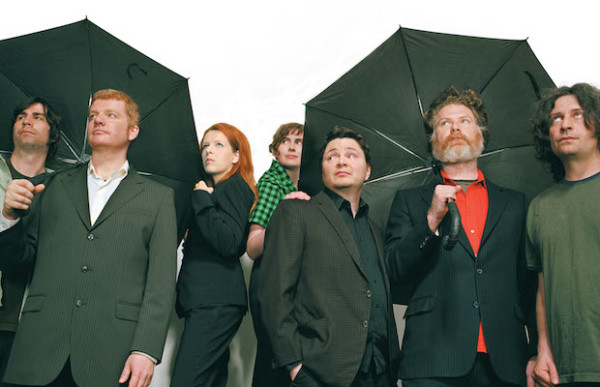 When you're up until 3 a.m. every day and then sleep in a strange hotel room or in the back of a bus en route to Denver, Minneapolis, San Diego or wherever the next tour stop takes you, you need coffee. And sometimes when you need coffee, you learn to love coffee.
Such is the case with the New Pornographers, who over the course of 15 years on tour in support of five albums have learned a thing or two about the drink. With a new Intelligentsia collaboration for the band, New Pornographers founder Carl Newman wants the world to know that the band "really really" loves coffee, saying in a statement, "As absurd as it may seem for us to have a signature blend, I think it is important that there is some sort of marker, some flag planted in the earth, so that whoever walks into Intelligentsia, whoever drinks this, will know: 'The New Pornographers really really loved coffee.' "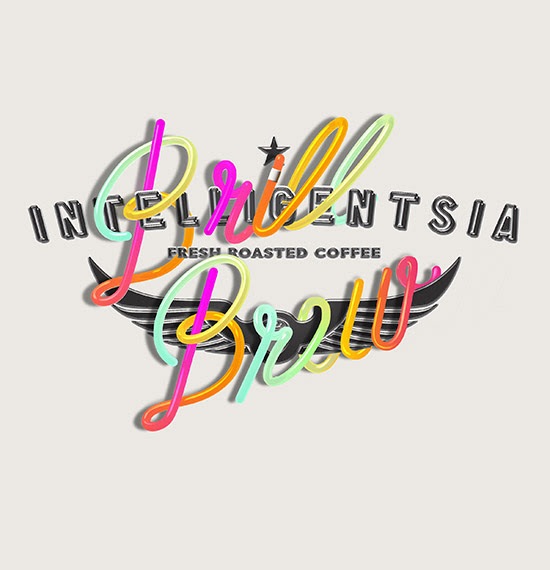 The Intelligentsia collaboration is in part to promote the band's forthcoming album Brill Bruisers. The band is selling the coffee online in pre-order package bundles with the album, and it will also be available at Intelligentsia retail stores later this month. "After hearing The New Pornographers visit our coffee bars when they're in town, we invited them to choose an exclusive lot to call their own," said Intelligentsia's Stephen Morrissey. "Carl tasted samples with us in the garden of our Chelsea shop in New York and chose a Kenya coffee grown by Harrison Kiongo Miti. Flavors of mango, nectarine and green apple shine in this cheerful and sweet coffee."
The New Pornographers signature coffee follows May's Intelligentsia collaboration with another prominent indie artist pushing a new album, St. Vincent. That collaboration was called "Bring Me Your Mugs," a nod to one of the albums singles, "Bring Me Your Loves." We're not totally sure how coffee sells records, or vice versa, but the flag has been planted.
Here's a single from Brill Bruisers, "War On the East Coast:"
Nick Brown
Nick Brown is the editor of Daily Coffee News by Roast Magazine. Feedback and story ideas are welcome at publisher (at) dailycoffeenews.com, or see the "About Us" page for contact information.