The Pattern of Coffee and People
This is written on the wall of all three of Houndstooth Coffee's retail locations, the newest which recently opened in the Old East Dallas neighborhood on Henderson Ave. It is Houndstooth's first location outside Austin since the company's founding four years ago. And while each shop has its own interior design elements, bar flow, and general vibe, the Dallas shop continues the pattern: Coffee + People.
Talking to Co-Founder Sean Henry, it's clear the people part of this equation is not just marketing speak. It applies both to customers and to the people around Henry that have in short order helped Houndstooth become an Austin juggernaut.
(related: Coming Soon to San Antonio's Southtown: White Elephant Coffee)
"There were only four people who started the company and were at our first Christmas party," Henry recently told Daily Coffee News. "The fact that those people are all still with the company makes me as happy as anything. As long as we keep doing that, I'm going to feel pretty good about what we are contributing to the world."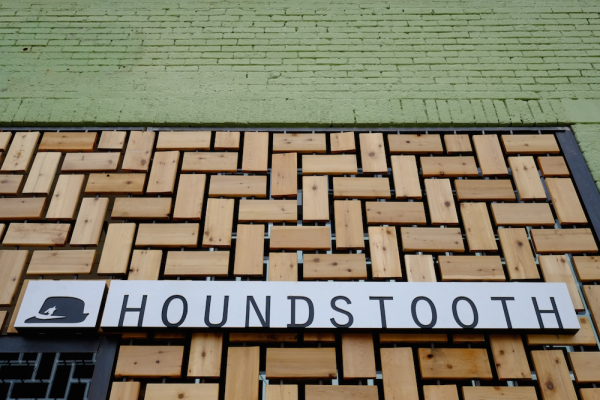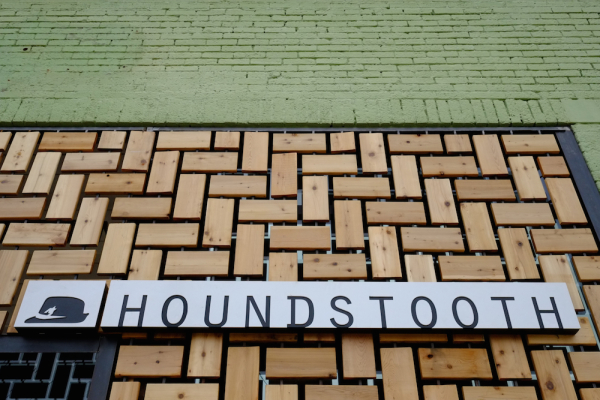 Houndtooth Dallas represents a bit of a homecoming for Henry. His parents and family live there, and he spends a lot of his time traveling I-35 back and forth to Austin. But Dallas also represents an opportunity.
"Austin has a much more ingrained café culture," Henry says. "There have been a lot of independent cafes and there are more all the time. I expect Dallas is going to take off pretty soon, but we'll see. Austin is not quite as Texas as the rest of Texas, as they say, but Dallas is doing a great job of supporting local businesses. They are just fewer and farther between here."
(related: Dallas's Newest Specialty Coffee Enclave: Method Caffeination & Fare)
Houndstooth worked with the Dallas-based firm RAD to help create the design for Houndstooth Dallas, which at 1,750 square feet has a slightly more open and stark feel than the two Austin shops. Six- and eight-top table seating, plus bar-style seating encourage longer visits, although many of the elevated chairs create what Henry describes as "a more engaging posture for conversation."
Aside from some minor touches of color in the furniture and warm, bright finishes on the tabletops, much of the shop is a kind of grey blank sate. "It's got pretty clean lines — a more modern aesthetic," Henry says. "We try to keep our spaces fairly clean because like for the people to help bring color and life to the space."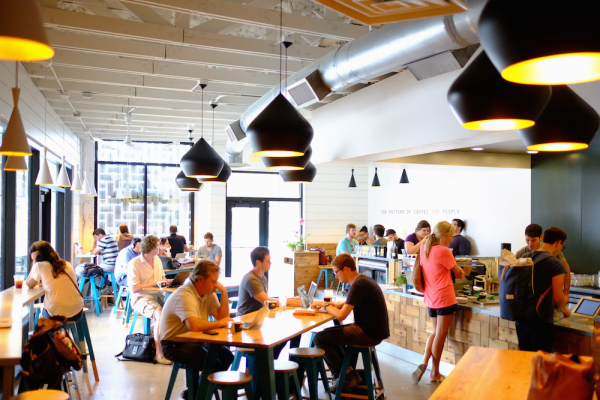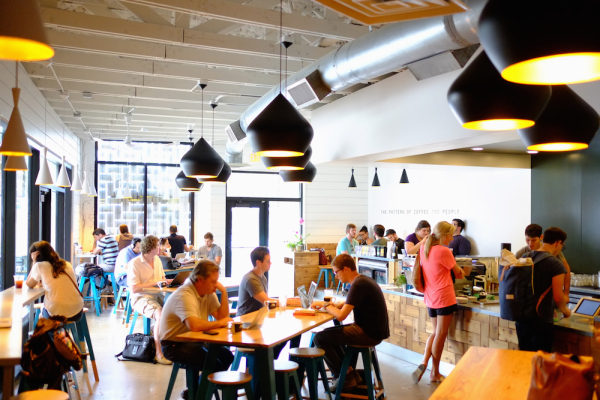 Like its Austin counterparts, the Dallas shop offers coffees from multiple roasters, despite Henry having a hand in his own Dallas-based small batch roastery, Tweed Coffee Roasters. The shop currently carries coffees from Tweed, Counter Culture and Berkeley, Calif.-based Supersonic Coffee.
"Basically, Tweed is set up to be its own company and we would like to continue it as such, with its own identity," Henry says. "Plus, we shouldn't limit ourselves to our own coffee. I like to think of it as more of a celebration of all the great coffee out there. We didn't want to set up competition. I want to see all coffee grow, too."
After nearly a decade of plugging away in the coffee industry, Henry reflects on the opening of Houndstooth Dallas and what is quickly becoming a Texas mini empire.
"We always want to be better; in coffee, you always want to work to be a better host," he says. "But this feels pretty good. I'm very happy to be in the industry."
Nick Brown
Nick Brown is the editor of Daily Coffee News by Roast Magazine. Feedback and story ideas are welcome at publisher (at) dailycoffeenews.com, or see the "About Us" page for contact information.