Designed to shine a light on the "dark drink," the second annual Dark Times coffee conference is coming to Lithuania's capitol city, Vilnius, on Oct. 25.
Emanuelis Ryklys of the Lithuanian coffee roastery Crooked Nose & Coffee Stories initiated the event last year, and this year's event is even larger, including eight seminars from five Lithuanian speakers and four foreign speakers. To be clear, this is not your typical coffee conference. It is characterized by two main elements: coffee as narrative, and mystery. Just check out these Alfred Hitchcock-inspired posters: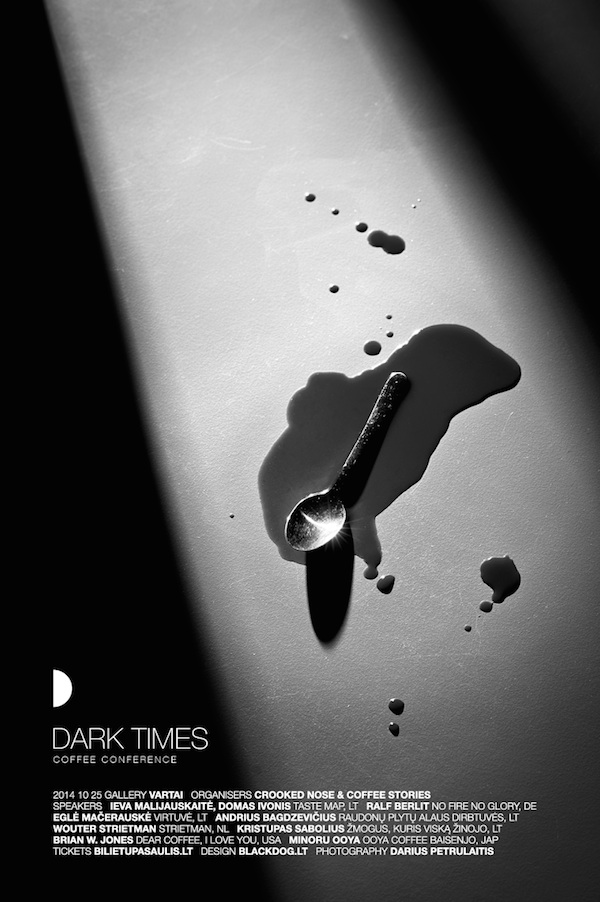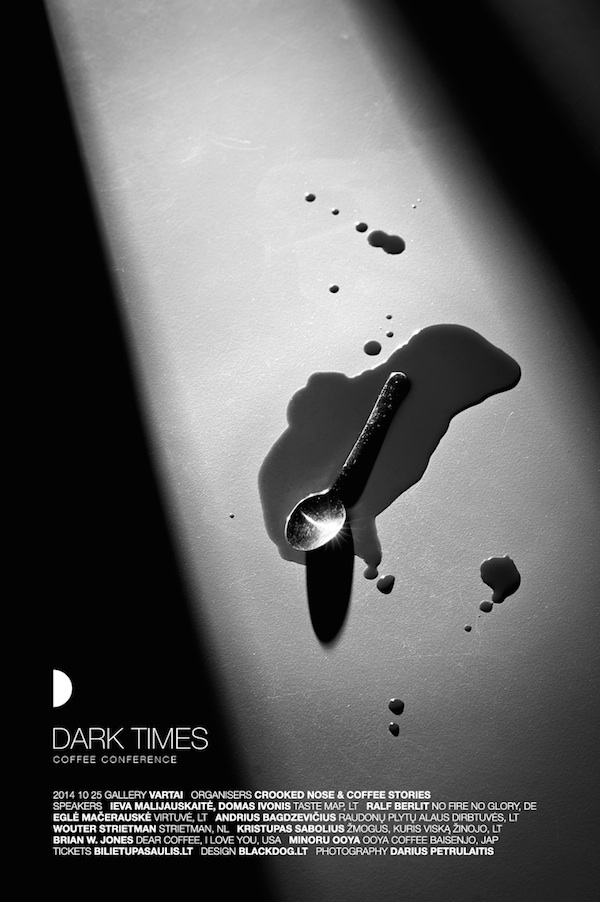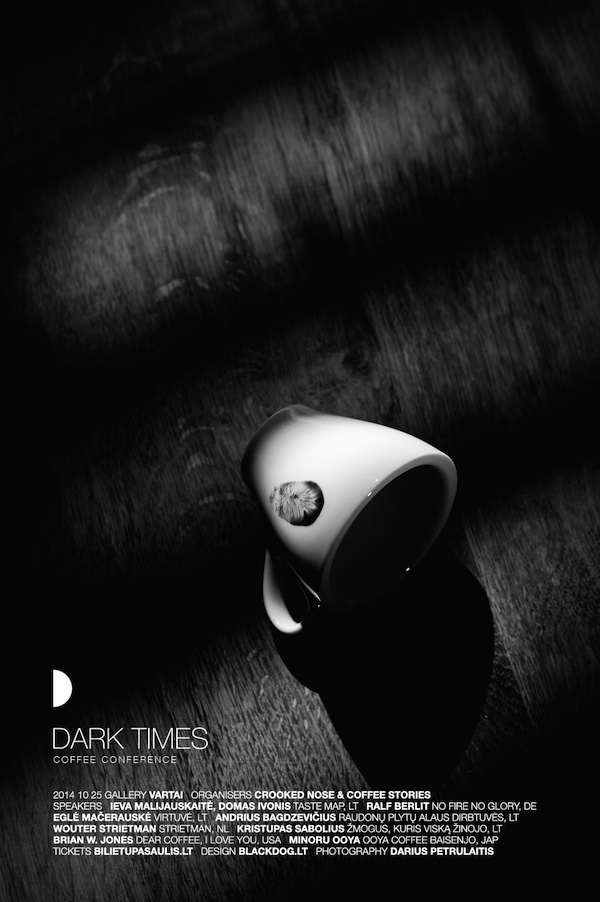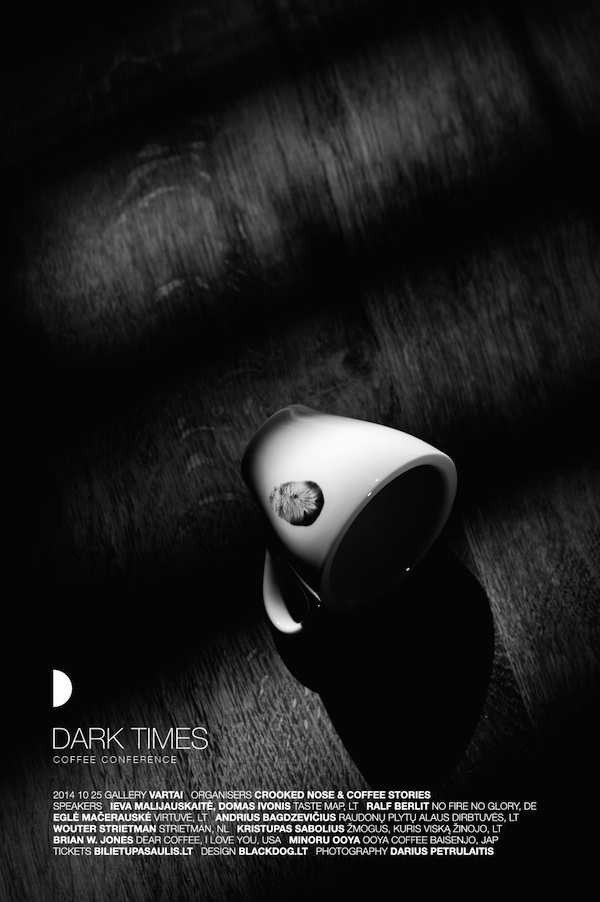 "I'm really glad that my good friend, writer and storyteller Solveiga Masteikaite, came up with the name Dark Times," Ryklys tells Daily Coffee News. "She created the name that has the power to be a book's title. And this coffee conference is like a book of stories told by different writers. Maybe it sounds too tricky and complex or too poetic, but that is how I feel about coffee. Coffee is really complex for me."
As for the posters, they grew out of a conversation between Ryklys and Vilnius-based photographer Darius Petrulaitis, both Hitchcock fans, who created images in which a spoon, a cup and spilled and stained coffee are clues in a dark mystery. "Coffee is indeed a very complex phenomenon and couldn't be considered from one particular point of view,"Ryklys says. "It is a gourmet beverage and science at the same time. It brings cultural awareness and gives inspiration. Therefore, the conference dedicated to this dark drink aims to introduce coffee from as many diverse angles as possible."
Cool branding aside, here are some specifics:
When: Saturday, Oct. 25
What's On?
Baristas and roasters Domas Ivonis and Ieva Malijauskaitė, now of Taste Map Coffee Roasters, will be leading a tasting with a focus on aroma.
Chief editor and photographer for Lithuanian food magazine "Virtuvė," Eglė Mačerauskė will share her personal association with coffee.
Co-Owner of Berlin's No Fire No Glory cafe, Ralf Berlit will share some stories surrounding Berlin's coffee culture.
Dutch coffee equipment maker Wouter Strietman will share some recent inventions, including the "Strietman ES3" espresso machine.
Experimental brewer from the Raudonų Plytų Alaus Dirbtuvės brewery, Andrius Bagdzevičius will discuss a unique process for infusing coffee in beer.
Brian W. Jones of "Dear Coffee, I Love You" will discuss packaging design and branding.
Longtime Japanese roaster Minoru Ooya from Kyoto will introduce Japanese coffee culture.
Kristupas Sabolius, a philosopher and writer who wrote the script for the 2013 feature film "The Gambler," will speak about coffee as a source of creative inspiration.
For more info, check out the Crooked Nose & Coffee Stories site, or see our preview of the inaugural Dark Times.
Nick Brown
Nick Brown is the editor of Daily Coffee News by Roast Magazine. Feedback and story ideas are welcome at publisher (at) dailycoffeenews.com, or see the "About Us" page for contact information.