One of the world's largest private coffee equipment collections is hiding in far Northern Queensland, Australia.
Robert Webber, the owner of Coffee Works roastery and cafe in a small, tourism-heavy town called Mareeba, is now selling the 1,625-piece collection of vintage coffee makers, grinders and roasters from throughout the world, including the museum in which most of the pieces of equipment are showcased.
(related: Who Is Drinking this Coffee? Help the Art World Solve this Enduring Mystery)
The double-ampersanded  Bersten Antique Coffee & Tea Collection & Museum Auction will begin online in January and run through May. Webber hopes to sell the entire collection, with further hopes that the museum component, which currently goes by the name Coffee World, will continue operation under the new ownership, even if that means relocating.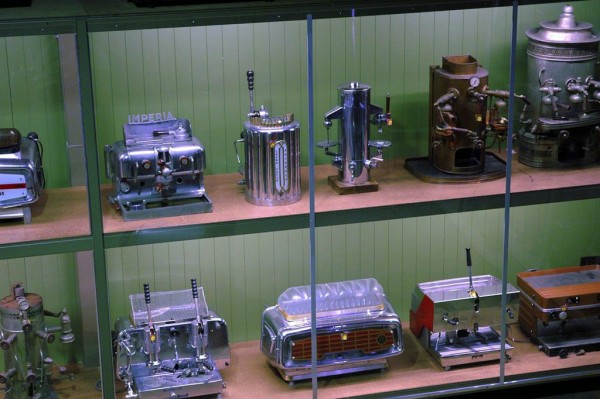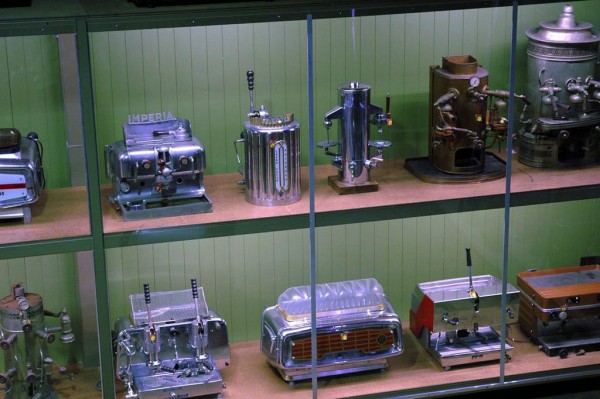 Webber and his wife Annie purchased the collection from Ian Bersten in 2005, creating the museum two years later. Based in Sydney, Bersten has been roasting coffee in Australia since 1968, founded then ran the Belaroma Coffee brand for 32 years, written for books on coffee and equipment, and most recently created the Chaicoffski brewing system. In an announcement for the auction, the Webbers detail Bersten's decades-long pursuit of coffee equipment:
Ian Bersten frequented vaults and historical archives to trace the origin, history and evolution of nearly every style of coffee maker. His attention to detail and insistent demand for facts, led him through the Patent Offices in Spain, Italy, France, Germany and the USA. He then went on to source and collect over 1,600 significant coffee and tea making treasures dating back to the late 1700s.
Rob Webber says they are selling the museum to raise capital for other pursuits, suggesting Mareeba (population approximately 7,000) may not be the ideal location for a collection of this scope.
(related: These Are Some of the Best Coffee Bar Designs in All of Australia)
"Ideally the museum would be relocated onto a much grander public stage," he says. "The Collection is really of worldwide significance. We would be thrilled if it ended up in Paris, Rome, London or New York. That is really where it belongs."
Here's a collection of photos from inside the museum. A full catalogue of the collection's contents is available here.
Nick Brown
Nick Brown is the editor of Daily Coffee News by Roast Magazine. Feedback and story ideas are welcome at publisher (at) dailycoffeenews.com, or see the "About Us" page for contact information.