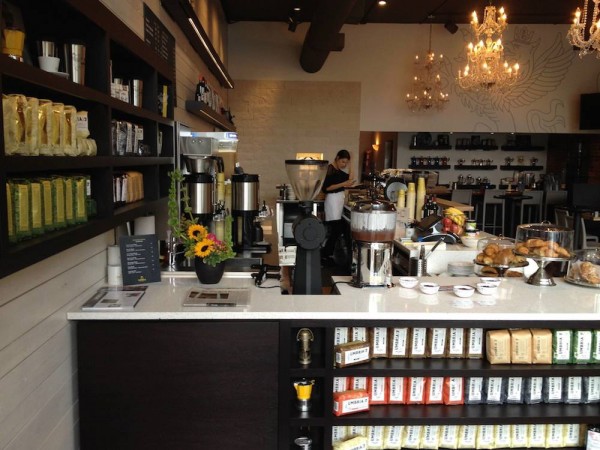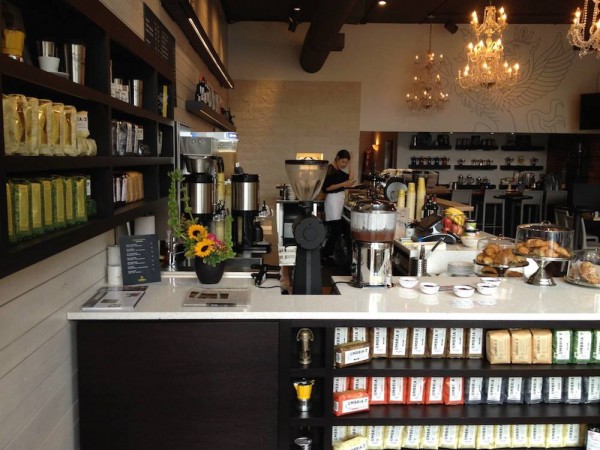 12-year-old Seattle roastery Caffè Umbria has opened its Ballard location, in a neighborhood the company says reflects its own embrace of traditional European and modern elements. This is no better exemplified than in the cafe's signature drink: A "stovetop espresso" brewed with a Bialetti moka.
(related: New Roaster/Retailer Elm Coffee Coming to Seattle's Pioneer Square)
While much of the coffee retail world remains enamored with all things Scandinavia, Caffè Umbria points to its own Italian roots, which informed both the drink program and interior feel of the new Ballard space. "Our brand and aesthetic has always been a blending of rustic and modern elements," Umbria co-founder Jesse Sweeney said before this month's announcement. The Ballard location is Caffè Umbria's third retail bar, joining Pioneer Square and Portland Pearl District locations, each of which are supported by Umbria's off-site Seattle roastery.
(related: Historic Seattle Shop Cafe Allegro Launching In-House Roasting Operation)
In addition to a "moka bar," drip coffees and number of traditional espresso-based Italian drinks served in colorful Italian ceramics, Umbria's Ballard location offers baked goods fro Le Panier and Macrina, light lunch fare from the Volterra, a Tuscan-inspired restaurant next door, as well as a selection of Italian wine and beer.
Nick Brown
Nick Brown is the editor of Daily Coffee News by Roast Magazine. Feedback and story ideas are welcome at publisher (at) dailycoffeenews.com, or see the "About Us" page for contact information.