After providing coffee-sacred ground in Cincinnati's Over-the-Rhine district for espresso and manual coffee drinkers for the past two years, the team behind Collective Espresso has opened its second neighborhood shop, in Northside.
In scope, the new 500-square-foot shop at 4037 Hamilton Ave. extends Collective Espresso's original approach in offering a simple, clean menu with a focus on drink precision and quality in an unassuming neighborhood atmosphere.
Now that some of the dust has settled since the December opening, we caught up with Collective Espresso co-founder Dustin Miller to discuss the new digs:
How long has the idea of a second shop been on your mind?
We've been working on this shop for about six months, but we are always dreaming up ideas that could turn into new places. We usually take an idea and sit on it for awhile, let it simmer and then come back to it. The Northside shop just made sense.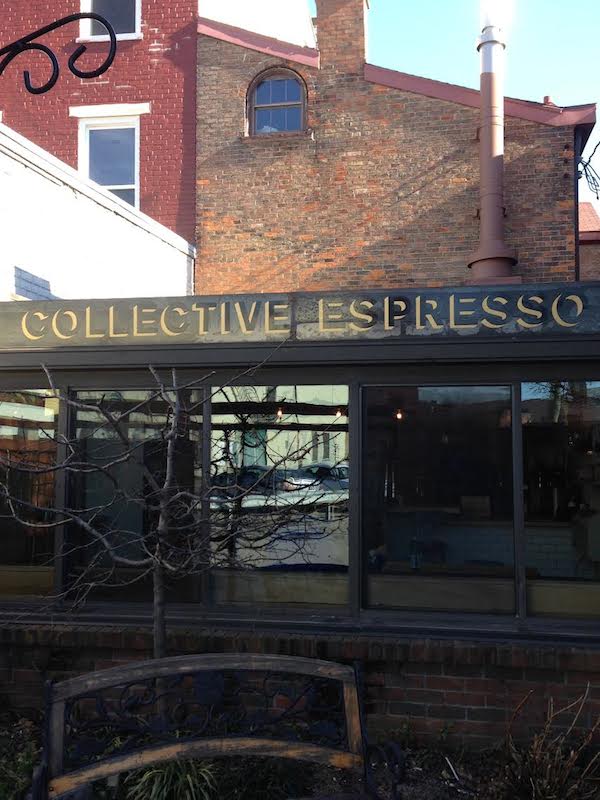 How long have you had your eyes on that particular space? How did you come across it?
I've loved this space since stumbling upon it over five years ago. Jan Young, the owner of Cluxton Alley Coffee Roasters — we now share the space — often had the doors open and you could stop in and get a cup for a dollar. But there weren't any regular hours, and I always thought about how perfect it would be for a shop. Fast forward five years and I simply stopped in and asked if they would consider renting it to us to open our second location. She mulled it over and came back with a yes.
Can you tell us more about the neighborhood?
Northside is a very diverse neighborhood, both racially and socio-economically. Lots of creatives, lots of small independent businesses and an emphasis on supporting those local businesses. In the business district there are Cincinnati staples, like Shake It Records and the Northside Tavern, and new up-and-comers like The Littlefield, a new bourbon bar. All together, it makes Northside a really great place to be.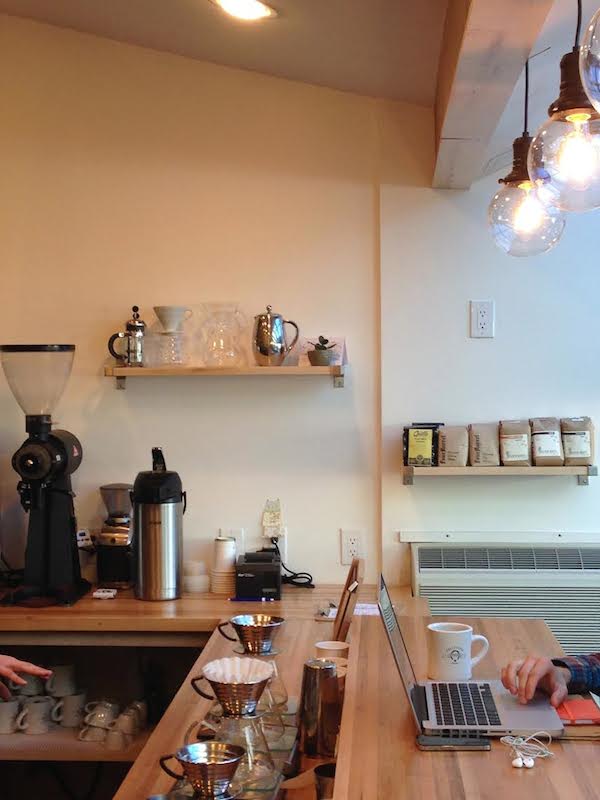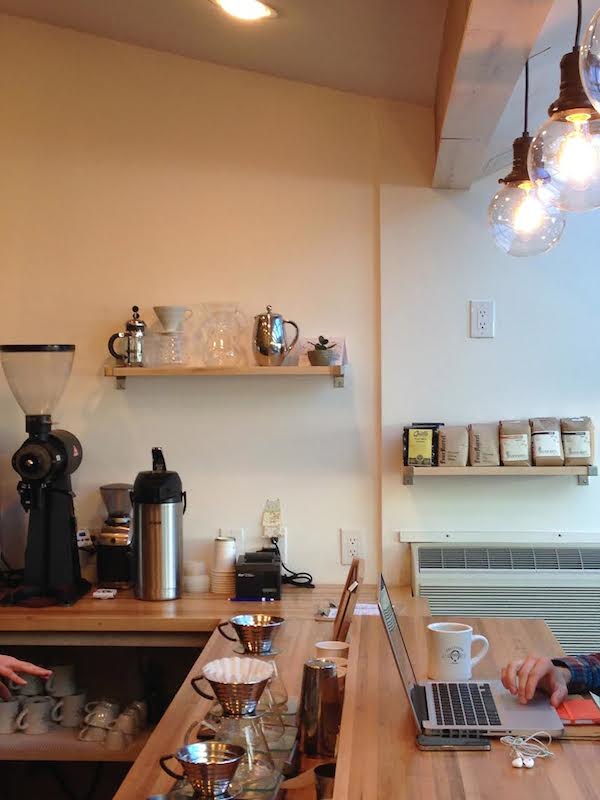 How intensive were the design and buildout?
We started from scratch with an empty room and a coffee roaster to work around. But being such a small space, I would say that the buildout wasn't too intensive. We did all the design and build ourselves, which is work we genuinely enjoy.
Were there functional design lessons learned at the first shop applied to the second shop?
Since both of our shops are pretty tiny — they each seat about 14 — every square inch matters. We design to put the barista in the forefront.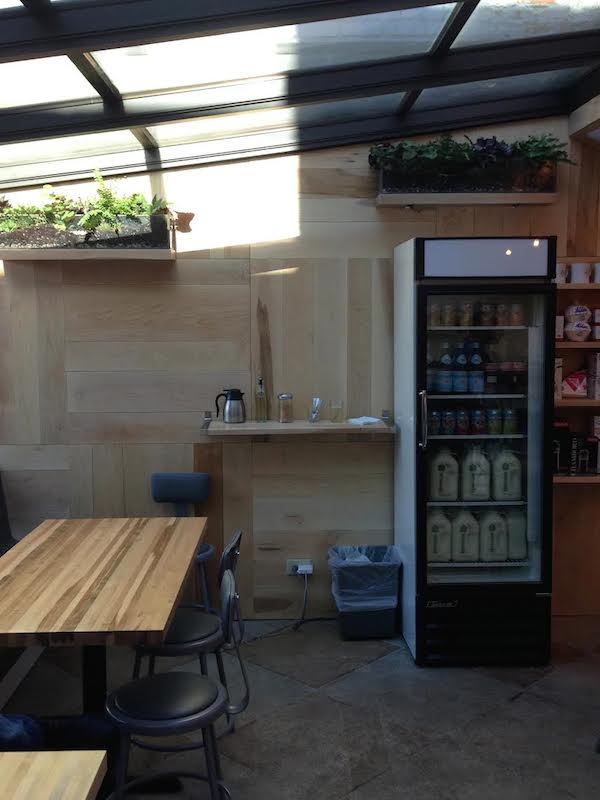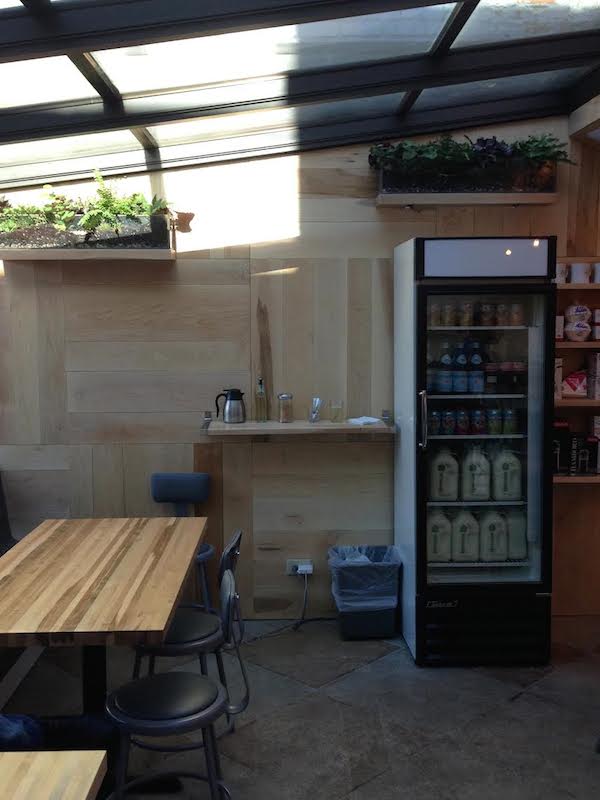 What equipment are you brewing with?
We are brewing espresso on a 3 group Synesso Cyncra with a pair of Mazzer Majors. It's a really beautiful machine. We are also doing french presses and pourovers on the Kalita Wave drippers and grinding on an Mahlkönig EK43.
Who is supplying the coffee?
Our coffee partners are Deeper Roots locally (Cincinnati), our house espresso is our regional partner Quills Blacksmith Espresso (Louisville), and we work with a number of national roasters including Four Barrel, Madcap, Herkimer, Kuma, and Intelligentsia. Our milk comes from Hartzler Family Dairy in Wooster, Ohio.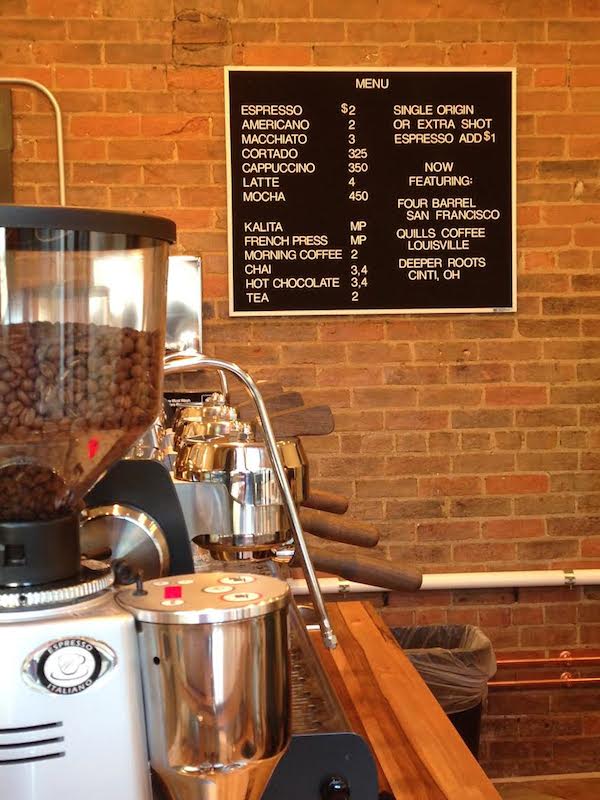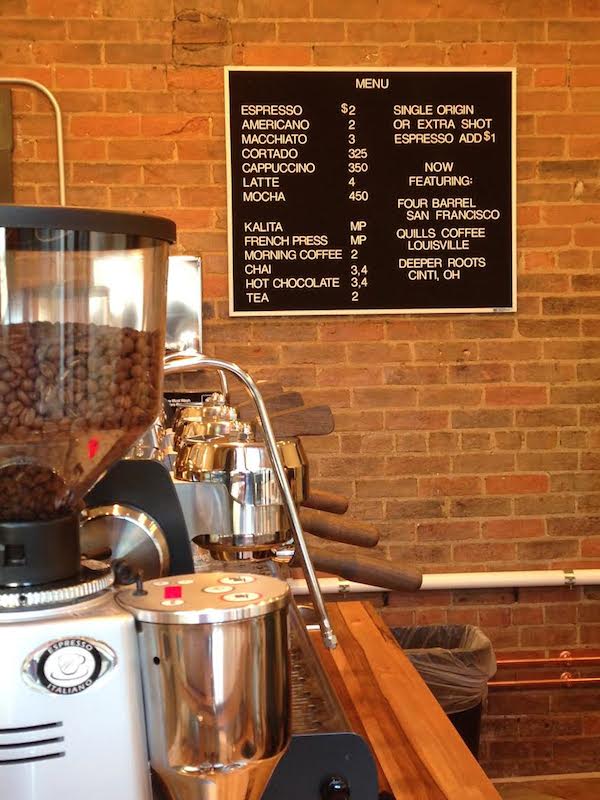 How would you describe the interior design vibe and how would you want a new customer to feel walking in?
The design is simple and clean. The whole front of the shop is windows, so there is wonderful natural light that highlights the maple wood used throughout.
I would hope that the customer experience be, "Wow." I want our customers to feel immediately welcome and at home in a place where they can grab a quick espresso or spend some time working over a pourover. I want them to taste our drinks and immediately know the difference.
Any plans for shop number three?
You never know.
How would you say specialty coffee is coming along in greater Cincy?
We are a growing scene. Several great shops have opened since we did, like Cheapside Cafe and Trailhead Coffee across the river; all doing great work. I think coffee culture takes time, but we are getting the ball rolling.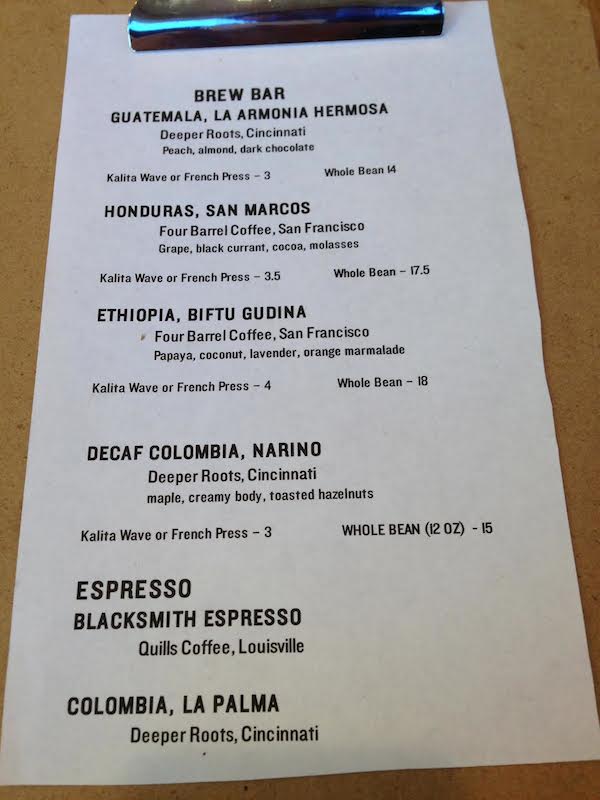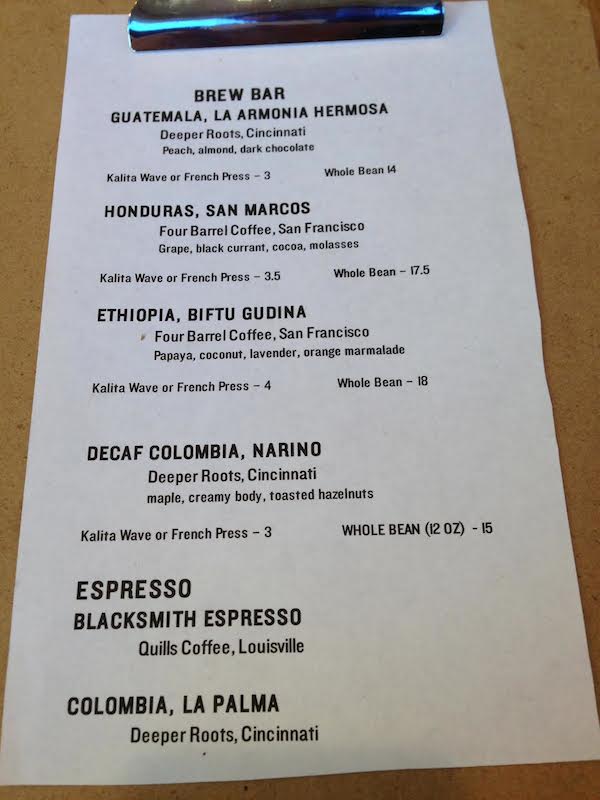 Nick Brown
Nick Brown is the editor of Daily Coffee News by Roast Magazine. Feedback and story ideas are welcome at publisher (at) dailycoffeenews.com, or see the "About Us" page for contact information.