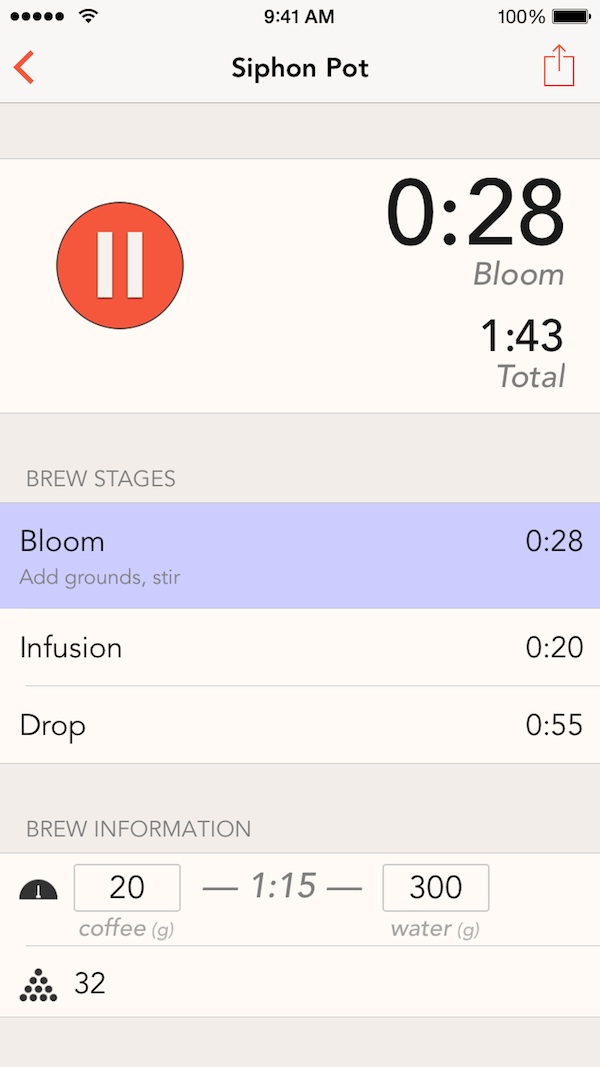 A new iOS app for brewed coffee logging launched last week with a dual focus on personalization and origin. Under the name Redwood Studios, Denver-based developer Jeff Hatz created the app, called Press, after finding what he describes as too many limitations on what information can be stored in similar coffee apps.
"When I started developing Press, there was only one app that you could enter coffee tasting notes into, but it was very regimented with a few generic sliders," Hatz told Daily Coffee News just prior to the app's launch. "With Press, I wanted to have some basic fields for the name and origin, and some optional fields like process and variety. Other than that, I just wanted to write what I felt about a coffee. I have coffees with just a few simple notes, all the way to describing the experience of brewing a cup outside a classic diner followed by overlooking the Yosemite Valley on a foggy afternoon."
As Hatz suggests, the notes section is wide open, and sharing the information among various apps is made possible through iOS 8's new sharing extension. Brew logging features include timers with customizable stages, as well as notes for water temperature and grind, and the app comes pre-loaded with some recipes from Hatz's friends at Denver's Corvus Coffee, including Chemex, Hario V60, French press and moka pot.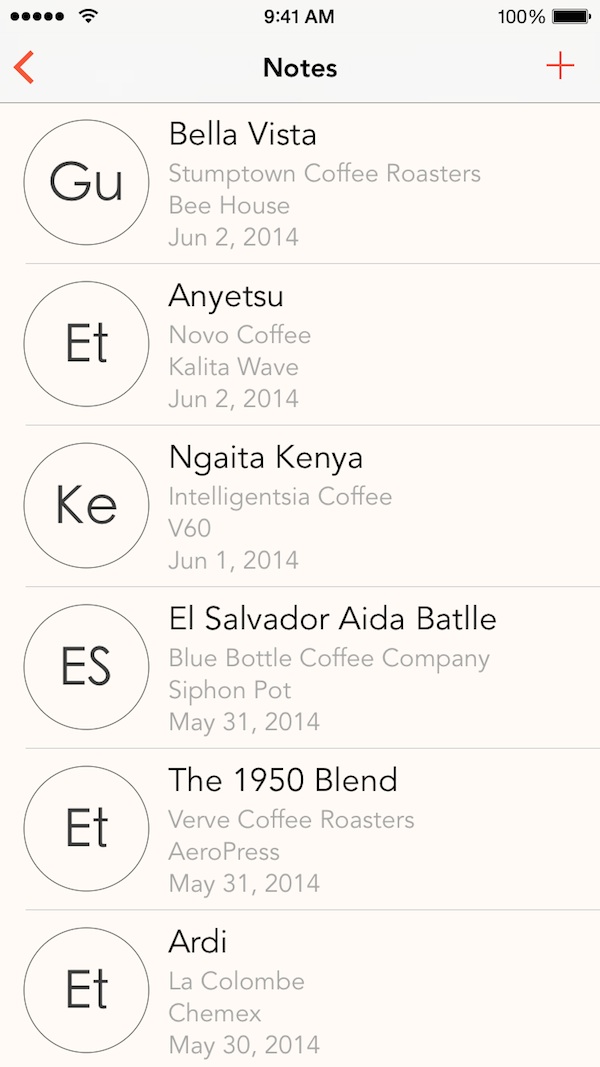 The app's most fun feature is map integration. Coffee origins can be entered, and a pin drops in the approximate area where the coffee is produced. Tapping a single pin shows your notes on that specific coffee, while an "info" section provides a map overview of where your coffees have come from.
Nick Brown
Nick Brown is the editor of Daily Coffee News by Roast Magazine.