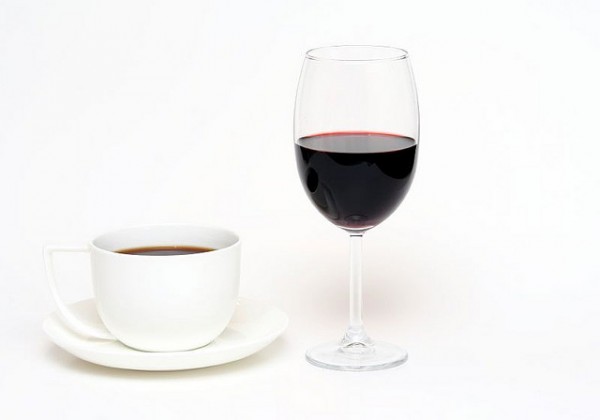 A potent shot of espresso to kick off a wine tasting is an act of heresy among the wine cognoscenti. Not so with renowned wine critic and Wine Spectator Editor-at-Large Harvey Steiman, who in a few short strokes of the keyboard has justified placing coffee and wine together at the tasting table:
We also destroyed a common myth that coffee ruins wine.
Steiman is referring to a pairing menu created at Daylight Mind, a coffee roastery and upscale restaurant in Hawaii's Kona region that also happens to be owned by Steiman's cousin, Shawn Steiman. A goal of the tasting was to taste wine and coffee side-by-side, including Konas prepared by a drip brewer, an immersion brewer and an espresso shot, and a fresh white wine, and two reds with distinctly different bodies.
In his latest column, "Harvey Steiman at Large," Steiman writes:
We tasted the wine first, talking about grape variety, site and winemaking. Then we tried what we thought might be a parallel style of coffee, discussing its origin, roast and technique.

Tasting back and forth, it quickly became clear that neither beverage harmed the other, even though we started with the richest, so the barista could join us after making espressos for the group.
This flies in the face of tradition wine taster thinking, where coffee is treated as a corrupting influence on the taste buds, like gum or raw onions. Steiman concedes that coffee does seem to have an impact on wine tasting, but the relationship may be a positive one:
In all three pairs the coffee's delicate bitterness brought out the wine's more charming aspects.
Lost in all this is the answer to the burning question, "How did the wine affect the coffee tasting?" But that's for another column. For now, take pleasure in knowing that one of the wine world's top minds has given you the green light to slurp coffee at the wine table.
Nick Brown
Nick Brown is the editor of Daily Coffee News by Roast Magazine.