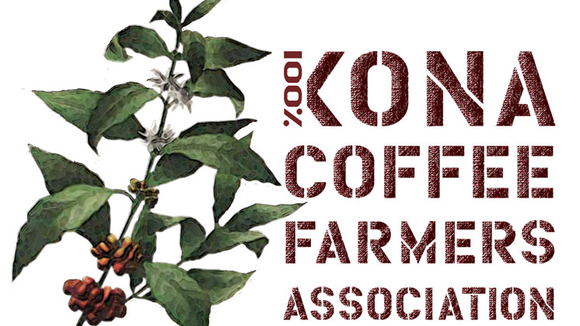 Legislators and Hawaiian coffee growers have aggressively renewed efforts to rewrite labeling standards for Kona and other Hawaiian-grown coffees.
The Kona Coffee Farmers Association is circulating a petition in support of Hawaii House Bill 387, which was recently introduced by Rep. Richard Creagan with support from eight other representatives, that would require any coffee blend sold with the Kona name to include at least 51 percent Kona-grown coffee. That bill states:
The legislature finds that for more than twenty-three years Hawaii has been the only region in the world that statutorily authorizes the uses of its geographic names, such as "Kona", "Maui", and "Ka'u", on labels of its specialty agricultural products and requires that only ten per cent of the product originate in the geographic area.  The legislature further finds that the low ten per cent requirement directly damages and degrades the reputation of the world famous Hawaii-grown coffees.
The petition also supports Senate Bill 594, put forth by State Senator Russell Ruderman and six other legislative supporters, that would require an 80 percent Kona composition.
"The KCFA supports both these bills," the group says in an announcement of support for the petition, which as of this writing included more than 1,600 signatures. "Either would provide a significant step toward protecting the integrity of Hawaii-Grown coffee and protecting the economic interests of coffee growers."
State law in 1991 changed to allow sellers of packaged coffee to market products under names like Kona, Maui or Ka'u, if the blends contained just 10 percent volume of coffees grown in the given region.
Legislators and local farmer representative groups like KCFA have been fighting to change the law ever since. In recent years, legislators have put forth a bill that would have required coffee blends labeled as Kona to contain at least 75 percent Kona-grown coffee, and one that would have required sellers meeting the 10 percent threshold to disclose on the package the origin of the non-Kona-grown coffee. Neither bill was signed into law.
For the KCFA, which represents some 300 producer members, this issue is closely tied with the integrity of the Kona name and the perceptions of consumers in Hawaii and beyond.
"People don't like to be deceived," the group says. "This practice is bad for Hawaii tourism. Tourists like going places where they are treated fairly, not cheated. The Creagan and Ruderman bills are consistent with, and important to, the State's efforts to build the goodwill and affection of visitors."
Nick Brown
Nick Brown is the editor of Daily Coffee News by Roast Magazine.