Here in Chicago, we just wrapped up our annual Craft Beer Week. During that time, I scouted out and, indeed, drank some of the finest craft beers I could find. Being a specialty coffee enthusiast, however, I decided to pursue a specific kind of craft beer: those that are infused with coffee. Today I present to you a brand new offering from two of Chicago's longstanding craft beverage heroes, and a handful of other great coffee beers from the great City of Chicago.
When it comes to Chicago-based craft imbiberies, two companies immediately come to mind: Goose Island Beer Company and Intelligentsia Coffee. These two titans have storied histories, possessing nearly 50 years of combined brewing and roasting experience. Further, the two companies have been working together for over 10 years; most notably on their renown annual collaboration, Bourbon County Coffee Stout.
Most relationships that have been carrying on that long, even if still strong, are bound to go a bit stale unless both parties are open to new sparks. Unfortunately, this has arguably been the case in recent years with Goose Island and Intelligentsia. The BCCS remains an incredible beer, but coffee stouts and porters are somewhat old-hat as collaboration between players in the craft beer and coffee industries has become decidedly more experimental and adventurous.
For their spark, Goose Island and Intelligentsia recently re-collaborated to create an undeniably adventurous coffee golden ale called Fulton Street Blend, which leads off our list of seven great Chicago coffee beers (plus one honorable mention).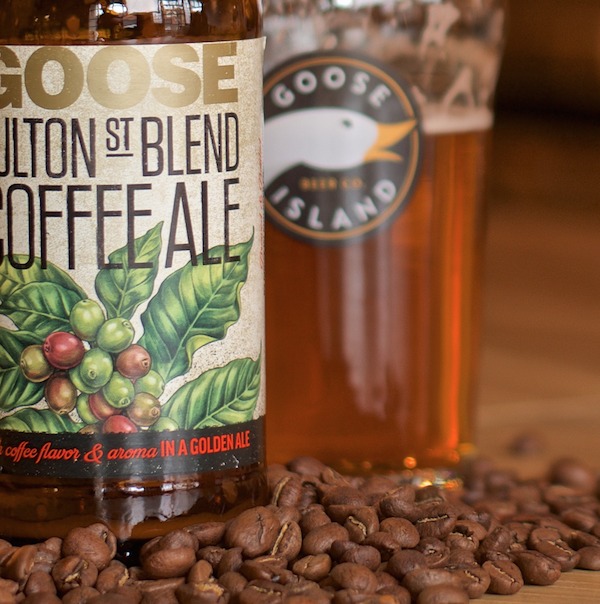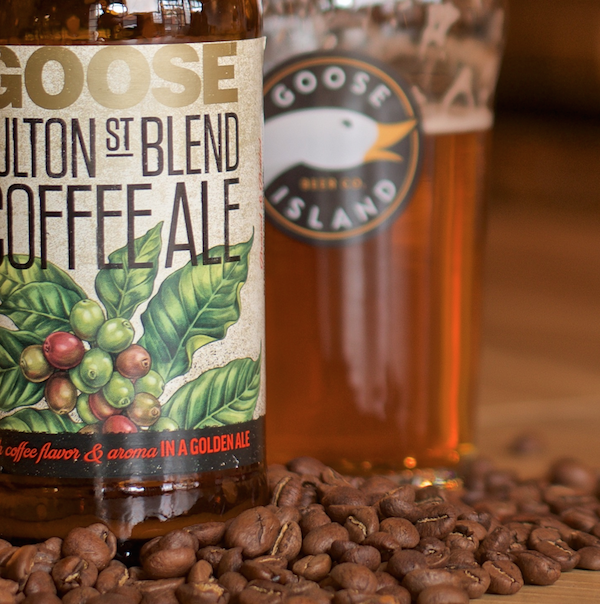 To create the beer, Goose Island's Brewing Innovation Manager Mike Siegel soaked Intelligentsia's whole bean House Blend in the beer base, similar to the way a brewer will dry-hop a beer. Intelligentsia changes the components of the blend seasonally based on what coffees are fresh off harvest, but the profile remains remarkably consistent. (Intelligentsia's current House Blend is comprised of coffees from El Salvador, Rwanda, and Tanzania.)
This beer can be appreciated on two levels. First, it's a novel approach to golden ales. Craft beer and specialty coffee lovers alike can fully geek out over this one. But it's also a really great option for consumers looking for an introduction to experimental coffee-beer styles. It has a really low ABV, making it very sessionable, and it displays a great balance between beer and coffee, not going too far in either direction. It is both challenging and inviting, different yet familiar. Moreover, it is, in my humble opinion, delicious.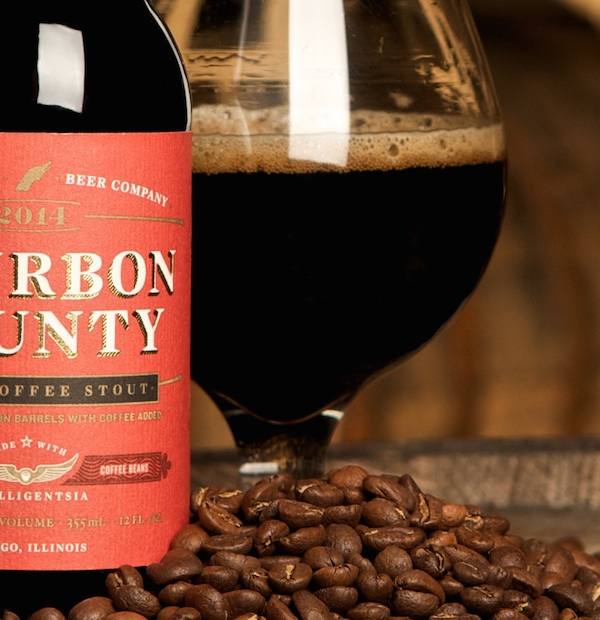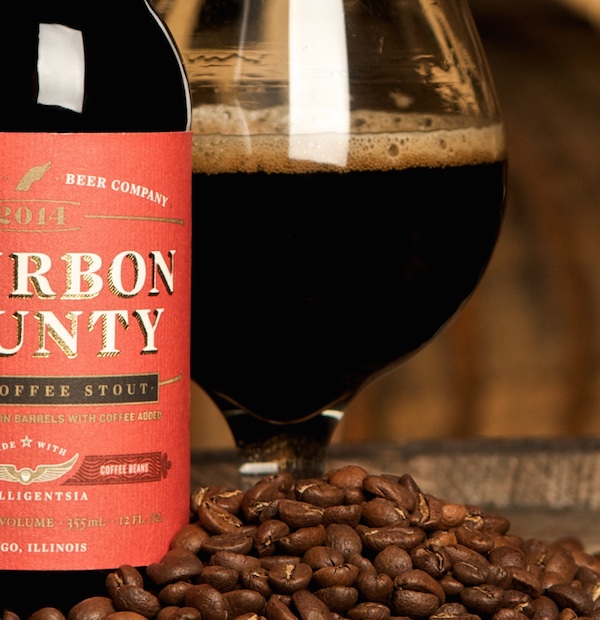 We can't do a roundup of Chicago-area coffee beers without first giving credit where credit is due — to Goose Island's other collaboration with Intelligentsia: Bourbon County Coffee Stout.
2014 marked a sea change in how craft breweries approached the way they create coffee beers. Before, breweries weren't really looking for coffee profiles that complemented their beers —they were just looking for "that generic coffee flavor" as an individual note in their beer. Further, we tasted coffee predominately used in stouts and porters. In 2014, though, craft breweries and craft coffee roasters teamed up for a wide variety of styles — even IPAs and golden ales!
While BCCS is a traditional coffee stout, its profile and the amount of thought that went into creating that profile show there's still plenty of room to innovate in the style.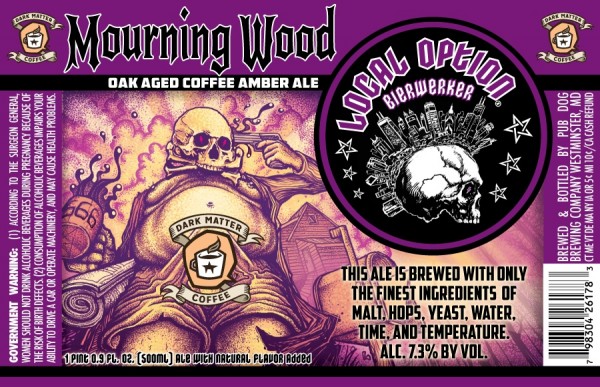 Mourning Wood is a coffee amber ale from the demented minds of Local Option Bierwerker and Dark Matter Coffee Company. After being infused with Dark Matter's El Salvador San Jose pulp-natural coffee, Mourning Wood is then aged in American oak barrels.
Despite this being an oak-aged coffee beer, don't expect its flavor profile to blow you away — this is, first and foremost, an amber ale, which means it's focused on the malts rather than the hops. The coffee component is definitely present throughout the glass but it's not overwhelming. Amber ales are famous for their subtleties and balance, and Mourning Wood is a tremendous example of coffee complementing the style rather than overtaking it.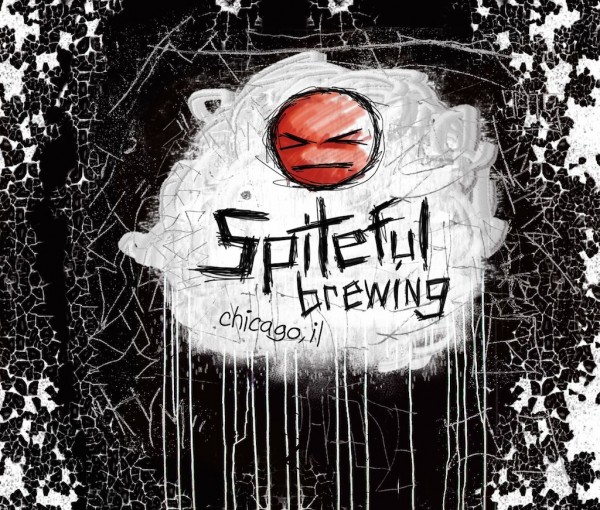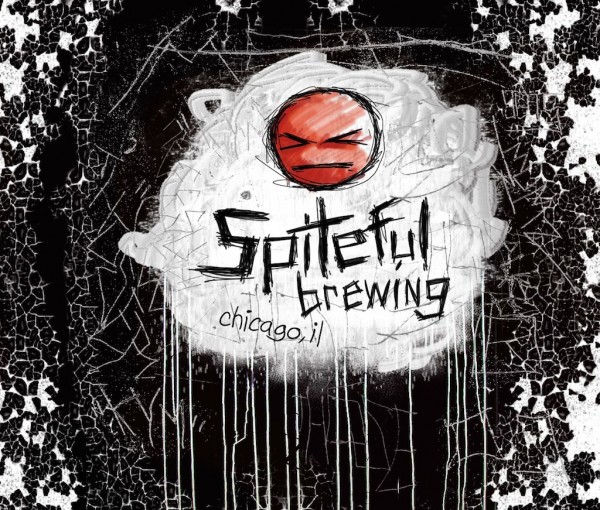 In 2013, Spiteful sourced coffee from Halfwit Coffee Roasters for a coffee stout called I Hate My Boss. Last year, Spiteful Brewing decided to release another coffee stout and set about finding another roaster whom they philosophically aligned with. Being a nanobrewery themselves, they wanted to work with a roaster who produces a high-quality, small-batch product here in Chicago.
Since Halfwit shares a roasting space with Gaslight Coffee Roasters, Spiteful immediately thought of collaborating with Gaslight next. Brewing the beer with Gaslight's Mexico Comon Yaj Noptic, Spiteful created G.F.Y. Coffee Stout — a caffeinated variation of their immensely popular G.F.Y. Stout.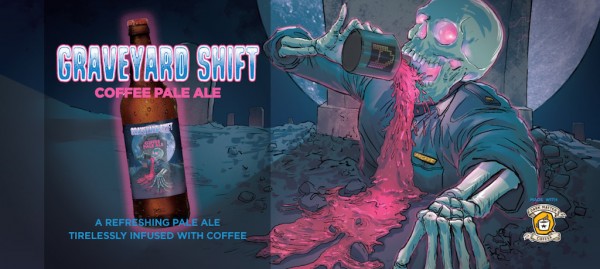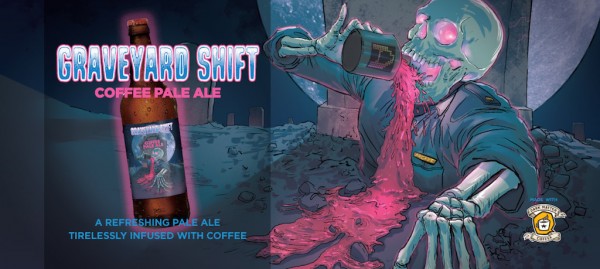 One experiences the Arcade Brewery and Dark Matter Coffee's Graveyard Shift Coffee Pale Ale in three stages: 1) "This beer is weird and it makes me feel weird and I don't like it;" 2) "You know, this beer is a very complex and interesting experiment in coffee-infused beer brewing;" 3) "This beer is freaking delicious."
It's different, it's weird, it's unorthodox, and it's pretty damn tasty. No frills, no gimmicks. Graveyard Shift Pale Ale is just a very unique collaboration from two of the most different, weirdest, most unorthodox craft beverage producers in the City of Chicago.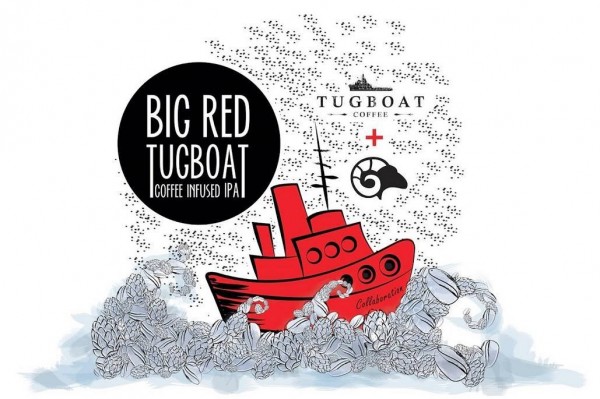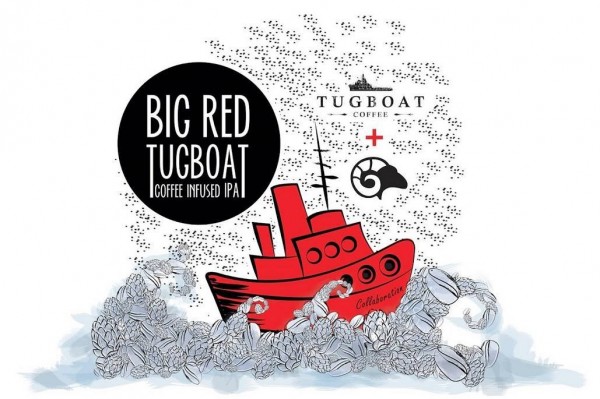 In a world-class city like Chicago — a city with a host of world-class breweries and roasteries — it's easy to forget about the suburbs and their contributions to Illinois's overall craft beverage scene. But in the town of Addison, just 45 minutes due West of Chicago, resides a roaster, Tugboat Coffee, who recently teamed up with Schaumburg's RAM Brewery to create a Guatemala Finca El Injertal-infused IPA.
I honestly wasn't expecting much from this beer, but I was surprised to find that Big Red Tugboat was incredible. What this beer got right wasn't just its flavor, though; its balance was absolutely spot on. It's a very hoppy and citrus-heavy IPA, and the coffee element acts as a backbone to support it.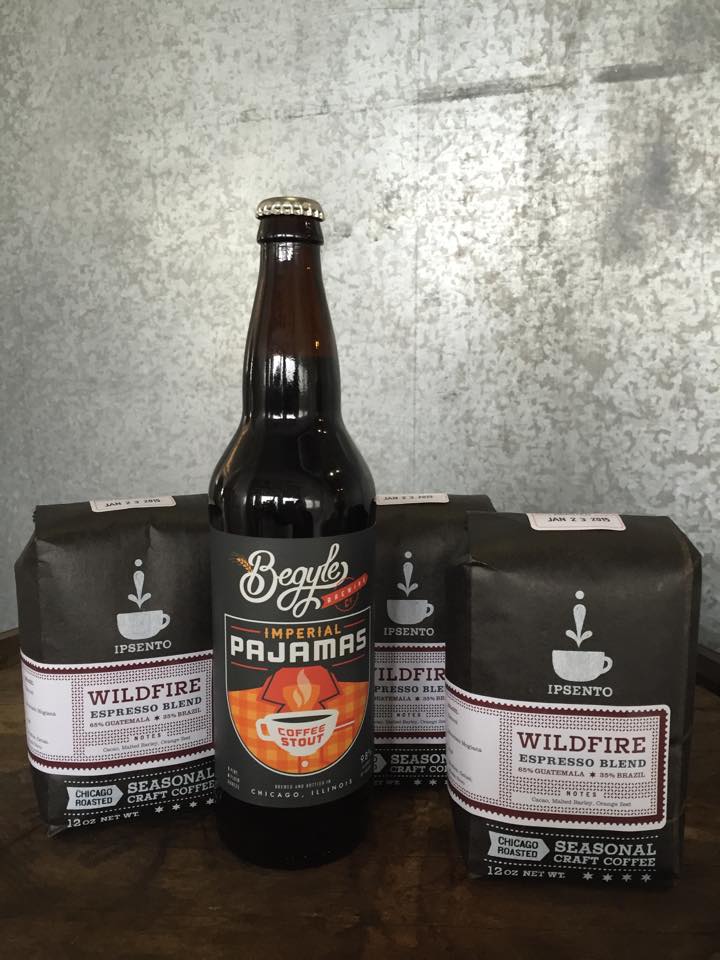 Craft coffee and craft beer — yin and yang; AM and PM; breakfast and dinner. The two go hand in hand. It makes sense, then, that breweries started infusing their oatmeal stouts with coffee to make full-on breakfast stouts.
Begyle Brewing recently went down this road while creating an imperialized version of their famous Flannel Pajamas Stout. They teamed up with Ipsento Coffee and infused Flannel Pajamas with Ipsento's Wildfire Espresso blend to create the big-bodied, full-flavored, and very boozy Imperial Pajamas breakfast stout.
Honorable Mention) Dark Lord – 3 Floyds Brewing Company and Dark Matter Coffee Company
One thing you probably noticed over the course of this list is the multiple entries that included Dark Matter Coffee Company. The reason for this is twofold. For one thing, the folks at Dark Matter hang their hats on collaboration and experimentation. Moreover, their coffee is regarded as damn good and everybody around here knows it. Because of this, craft breweries are lined up around the block to work with them (metaphorically speaking, of course). DMC regularly collaborates with multiple breweries at once, including the likes of Half Acre, Revolution, Arcade, Local Option, and Pipeworks.
None of their collaborations, however, are quite as famous as the coffee beer they produce with Munster, Indiana's 3 Floyds Brewing Company: Dark Lord.
As a disclaimer, I should tell you I have never tried Dark Lord. But the reality is that very few people have. This incredibly limited-run coffee-infused Russian Imperial Stout is available only one day per calendar year, and its release is celebrated as something of a national holiday by craft beer enthusiasts both near and far — Dark Lord Day. April 25 marked Dark Lord Day 2015, and it was celebrated in grand style: a festival, complete with live music, food, beers from around the world, and a long line of attendees who even camped out and wrapped around the block, eagerly awaiting to enter the grounds to get a taste of Dark Lord. Those lucky enough to obtain a bottle for themselves often sell the beer on Craigslist for up to $800 for a set. Some even sell the empty bottles as collector items for $50.
Alas, for me, maybe next year.
Drew Moody
Drew Moody is a writer and founder of A Table in the Corner of the Cafe. He is based in Chicago.