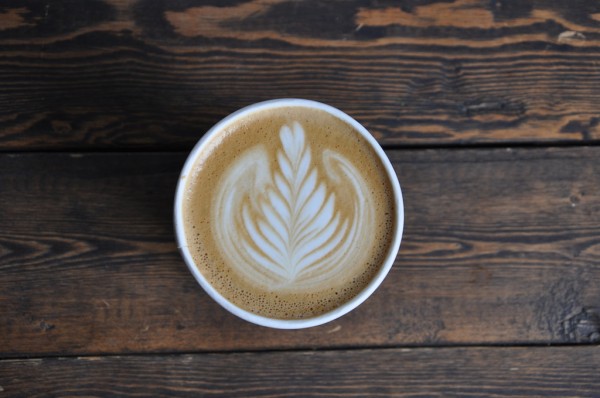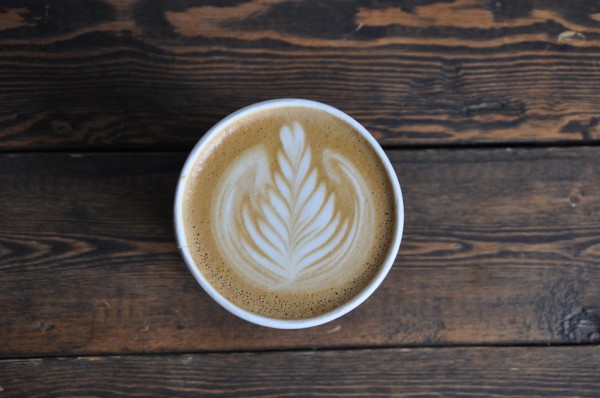 La Terza Artisan Coffee, which since its founding more than 10 years ago by roaster Chuck Pfahler has been supplying cafes and other businesses throughout the Cincinnati area, has moved into a new 4,000-square-foot headquarters.
Including a 1,000-square-foot production roasting space, and a training, education and cupping lab, the facility also represents La Terza's first brick-and-mortar retail facility, featuring a small bar with a focus on espresso drinks and manual brewing: The La Terza Coffee Bar.
It's a big, bold move for the well-established La Terza to an up-and-coming warehouse district in Lockland, next to Rivertown Brewery. La Terza's Karen Norman, who runs accounts but also is a trained roaster who runs the production one day per week, recently told Daily Coffee News that the new facility will allow the company to better display its roasting and sourcing operations to increasingly curious consumers, while the retail element will bring its craft-focused approach directly to consumers' cups. On the latter front, La Terza is able to lean on three-time Uganda barista champion, former Africa barista champion and certified Q grader Roberts Mbabazi, who joined the company in 2013.
Featuring an Ambex YM­10 and a smaller Ambex YM­2 for sample roasting, the production roastery opened several months ago, while the La Terza team is slowly solidifying operations at the bar and within the other public programming spaces.
We got all kinds of additional details from Norman as La Terza begins its exciting new chapter:
What was the idea behind having a production facility that also welcomes consumers?
The overall feel of the space is to provide a full experience of what coffee is, ­ from education about where coffee is sourced, to detailed classes on brewing methods, and even public roasting tours that guide people through all the hundreds of variables that coffee travels through to get from crop to cup. Much of the public simply is not aware how much work is needed to create a high-level coffee experience. The public is demonstrating a desire for education about the more complex elements surrounding their coffee experience, and this space is designed for full interaction between the public and the roasters.
What were the design goals?
The overarching design for the space is modern industrial. Learning and interaction will be a big part of the customer experience so it is important to have design elements to help facilitate these things. We plan to incorporate old patent illustrations for coffee and espresso machines both on the walls and floors. Important words and ideas that summarize who we are and what's important to us will be used playfully throughout the space. Additionally, there will be subtle classroom elements like test tubes filled with pre­-measured coffee, chalkboard paint and manual brewers that look more like chemistry sets.
So, what kind of brewing equipment will be in the new space?
We will be using the Fetco XTS for automated brewing and will also have a strong emphasis on manual brewing methods such as siphon, pour over, Chemex, Aeropress, etc.. We are currently using the Spaziale Vivaldi II for espresso with the Anfim espresso grinder. We are soon looking to upgrade to a Nuova Simonelli espresso machine.
What does the menu look like?
Our menu will consist of single-origin, fresh-roasted coffee. We will offer other drip coffees and manual pour over coffees as well. Our featured slow coffee will highlight a specific farm. Additionally we will not only highlight the cupping notes but the precise method we used to achieve the desired results.
For example:
Name: Mexican Chiapas El Triunfo Verde CoOp Esteban Guzman Mendez
Cupping Notes: Medium body with sweet brewed aromas. Dark chocolate with roasted almond finish.
Brew Method: Inverted Aeropress. 15 grams of coffee. 30 grams of 176F water for 30 sec bloom. 160 grams of 200F water with 1:00 minute dwell.
We will also offer a simple espresso drink menu featuring espresso (2oz), macchiato (3oz), cappuccino (6oz), and a specialty drink option. For example, we crafted a plum sauce reduction with dark cocoa that was used as a mocha base, or a Cuban-style drink called the Cortadito, which is a Cuban espresso pull with a touch of steamed milk. Our featured specialty drink will have an emphasis on fresh ingredients, have an interesting play on flavors and will be a celebration of the many rich culinary traditions in coffee from all over the world.
Can you put into perspective how big this facility is for La Terza?
La Terza means "the third" in Italian, and choosing that name was not something that was done without significant thought. Our business philosophy surrounds the idea of "the third place," which promotes community and the interactions that people have outside of work and home.
The space opens up new opportunities for us to educate our consumers about the ideas and philosophies that we have built our business on. In our roasting tours, we'll have the opportunity to talk about the journey of coffee from crop to cup. We'll be able to talk about where coffee is grown and the amount of work done by our coffee producing partners across the globe, many of which are in third-world nations, and how important it is for us to pay them fair and living wages.
We are a small company, with four employees and an investment board of five people. Changing our offerings from a roasting facility only to a facility which offers education and cafe elements is huge for us.
Nick Brown
Nick Brown is the editor of Daily Coffee News by Roast Magazine. Feedback and story ideas are welcome at publisher (at) dailycoffeenews.com, or see the "About Us" page for contact information.