Like many big university towns, Ann Arbor, Mich., has for decades had a disproportionately high per-capita coffee bar to population ratio — large cafés teeming with students and professors with fingers clacking away on laptops or, in the old days, poring over stacks of books beside a warm mug and a scone. And like many of those towns, the coffee retail landscape has experienced a dramatic shift over the past decade with an influx of roasters and retailers pushing quality as hard as they push accommodation.
Helping lead that charge locally has been Mighty Good Coffee, a 10-year-old roaster that just opened its third retail café. Beyond his own influence and that of other local coffee pioneers like the renowned food company Zingerman's, Mighty Good Founder David Myers has witnessed the city's coffee transformation first hand.
"As a town, Ann Arbor has always been very dense with coffee shops," Myers, a native of Ann Arbor neighbor Ypsilanti, recently told Daily Coffee News. "It's only in the past five or six years that you're seeing a lot of really good coffee shops. And those shops are always full — they're packed. The fact that Starbucks completely demolished and rebuilt one of their big downtown stores and put a Clover system in is a good sign. They realize they're being surrounded by quality micro roasters and good shops."
Mighty Good's latest shop, in the Arbor Hills neighborhood just off Washtenaw Avenue on the city's east side, is quite unlike its other two, which are more centrally located and reliant upon walk-in traffic and loyal downtown and campus patrons. The 2,100-square-foot Arbor Hills café is still awaiting its outdoor signage for its place within a relatively new, upscale retail cluster featuring national brands such as North Face, J. Jill, Lululemon and Anthropologie.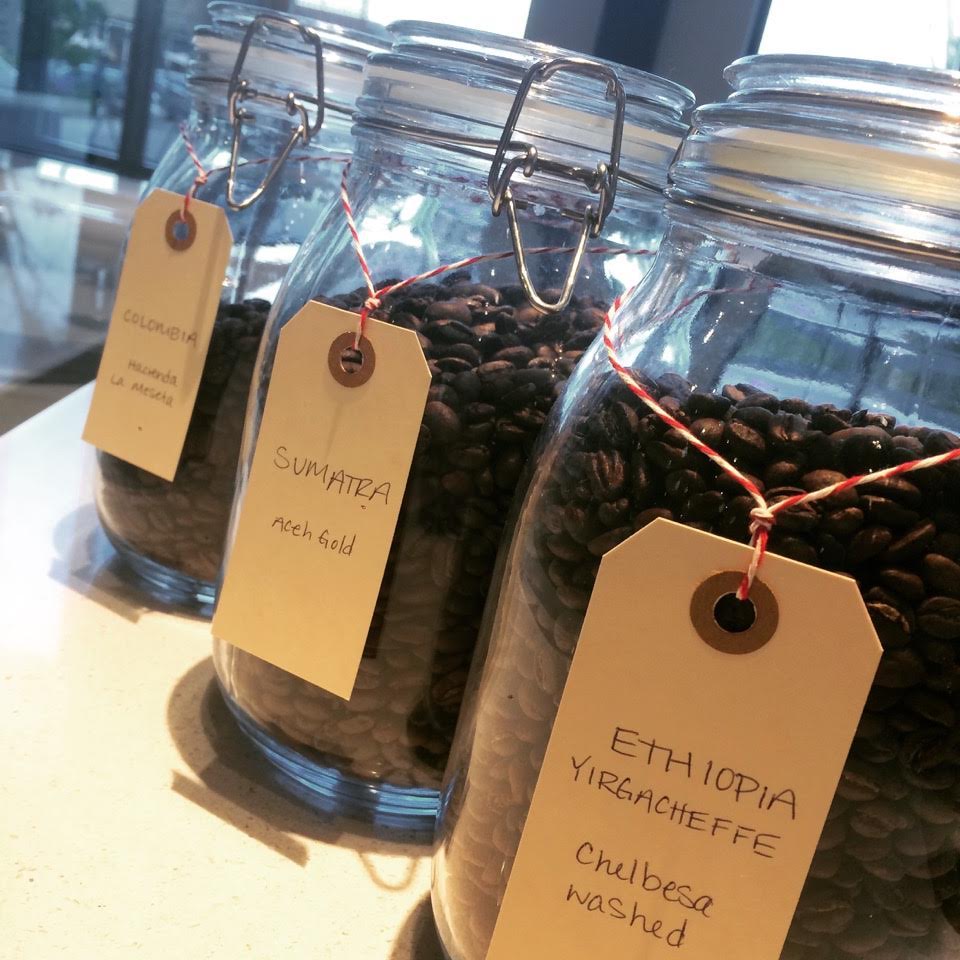 "It's definitely more of a destination shop, and we're still trying to learn who our customers are over there," said Myers. "We had some assumptions going in, but what we're seeing right now is a lot of crossover — people who would come to our downtown shops but they like being able to have easy parking here, or they may just be closer here."
All the coffees for the shop come from Mighty Good's flagship café and roastery on Main Street, and both those locations have newly become home to Synesso Hydra three-group espresso machines, which the MGC team favored after some discussions at this year's SCAA expo and a tour of the Synesso factory in Seattle. In addition to espresso drinks, the new café is also offering batch brews, nitro cold brew, and manual coffee through Hario V60s, Yama siphons and Clever drippers — all supported by a range of Mahlkonig grinders.
With the expanded space and neighborhood vibe of the new location, Mighty Good is developing a food program that greatly expands upon the fresh-baked options found at the other two shops. While it will remain a coffee place first and foremost, Myers said MGC may be rolling out some brunchy goods and other menu items, making the shop more of an all-encompassing café. "There's more space and I think we're going to have to attract a broader audience," Myers said, "so it's important to broaden the menu a little bit."
Audience attraction and, more so, retention are critical for Mighty Good and Ann Arbor's other coffee retailers this time of year, as the city swells with an invasion of new students from all over the world. (Consider the fact that the city's population veritably doubles on football game days when Michigan Stadium, the largest in the country, holds more than 110,000 people.)
"You'll get all these new people, a lot of students, and they're walking around Ann Arbor and they have no idea what they're doing," Myers said. "They're trying to find out where they're going to get their groceries. They're wondering where they're going to get their coffee. We have a conversation with staff, usually in the middle of August, about this. We need to be really attentive to these people."
With five people working at the new bar, plus a few more hires expected into September, the Mighty Good staff will be up to 23 people, more than double what it was a year ago. For Myers, who began delivering fresh-roasted coffee by bike to anyone willing to try it 10 years ago, 23 is a fairly astonishing number. "I could never have imagined how this would turn out," said Myers. "But coffee is a good business to be in. We're having a lot of fun."
Nick Brown
Nick Brown is the editor of Daily Coffee News by Roast Magazine.