Though we're approaching the tail end of the dog days of summer here in the US, the collective cold brew renaissance continues to evolve. The market has already indicated that cold coffee is no longer necessarily an item of mere seasonal popularity, and this seems especially true for the culinary spirit and beer-style craft of 46 and 2 Brewing, a Cleveland-based start-up poised to endure well past the "offseason."
An offshoot of Cleveland's 10-year-old Restless Coffee roasters, 46 and 2 Brewing takes hopped coffee beyond the novelty of the product category and into a more sophisticated, beer-oriented position, while remaining an unfermented, coffee-forward beverage. The company is a collaboration between three founding parties: John Hubbard, owner and roaster of Restless Coffee, who provides the coffee; Zach Tracy, a chemistry teacher and home-brewer with training from Sierra Nevada and Platform Beer Co., whose beers have won statewide competitions; and Adam Fleischer, owner of the Wine Spot, a craft beer and wine shop in Cleveland Heights.
"We've got six different recipes that we've established and served," Hubbard told Daily Coffee News, adding that the company will also be concocting two special garlic-infused coffees for an upcoming regional garlic festival. The roaster describes 46 and 2's "flagship" recipe as including a blend of "well-known, craft-brew IPA hops" added to a carefully selected single-origin coffee, while their spring recipe utilizes boiled, single-strain hops. "We've got some IBU's in that one," said Hubbard. The summer brew is another single-hop recipe, with the addition of six pounds of fresh cherries per batch.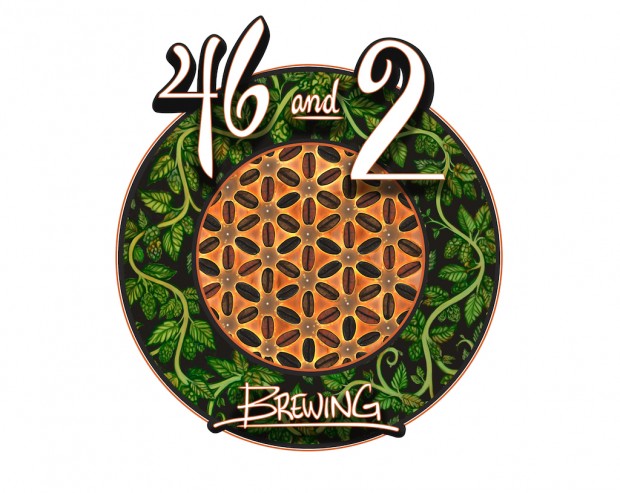 46 and 2, named after the Tool song, will only be selling its artisanal libations in service environments for now, as the nitro-tap experience is crucial to the product. Only a very costly canning line would maintain its quality on the shelf, which the company would like to pursue as soon as the capital is available, although that could take some time.
For the roasts Hubbard contributes to the co-venture, he tends to go deep, though it also depends on the bean. "My default preference is always a little bit darker, but one of our batches is a beautiful Ethiopian that I just don't take as dark, because that would kind of kill the profile."
Hubbard's founding love of coffee was forged in San Francisco in the '90s, where at the time he enjoyed Martha & Bros., and of course Peet's. "Spinelli was a crazy good dark roast out of San Francisco," Hubbard recalled, noting that the company was later bought out and relocated overseas. Today the words "San Francisco" still emblazon the Spinelli Coffee Company logo as it appears in a chain of coffee shops in Singapore and Cambodia.
Hubbard returned to his hometown of Cleveland in 1998 and was dissatisfied with the coffee he found there, which lead him to a home-roasting hobby that culminated in the birth of Restless Coffee in 2008. Roasting on an Ambex YM5, Restless started out with direct-to-consumer subscription sales and then opened a brick-and-mortar café the same year, with the Ambex drum roaster on the café floor.
For the 46 and 2 hopped coffee project, which started in January 2015, Hubbard's fresh-roasted coffee is combined with Tracy's curated hops and other natural flavor-imparting elements inside standard coffee cold-brewing equipment.
The resulting brews are currently being served at the Wine Spot, with two more commercial accounts pending on Cleveland's west side. 46 and 2 will also be served at a local brewery's seasonal pop-up at the Browns tailgate party. The company provides its accounts with a readymade list of alcoholic drink recipes that use their brews as a base, although they see it as filling an important niche in its unadorned "virgin" state. Said Hubbard, "We see the product as a really attractive alternative to the alcoholic drinks in bars, restaurants, and clubs, so the folks that are sick of drinking sodas or sparkling waters can get something that's actually interesting to drink."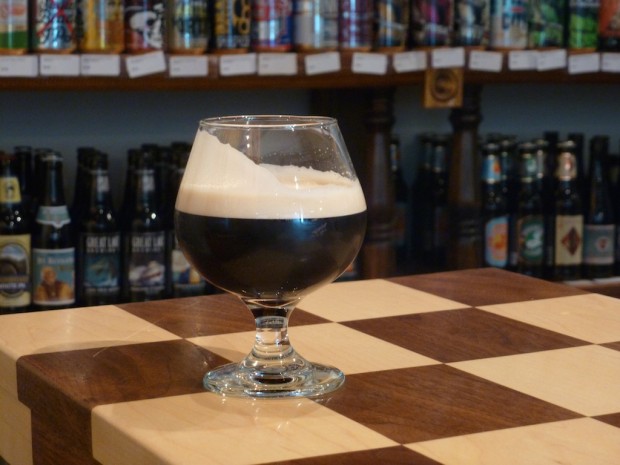 Howard Bryman
Howard Bryman is the associate editor of Daily Coffee News by Roast Magazine. He is based in Portland, Oregon.