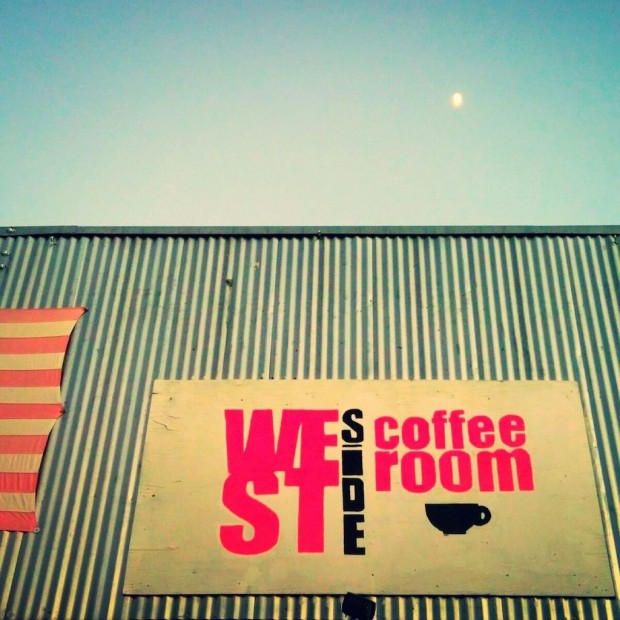 Newton Diem, owner and head roaster of the newly-opened West Side Coffee Room in San Antonio, Texas, takes a modest approach to an advanced cup of joe. In an impressively compact spot that, after storage and equipment, leaves about 150 square feet for retail and service, the WSCR offers freshly roasted coffee to local residents and workers, alongside baked goods from a nearby panadería. "It's basically a food truck parked inside of a retail store," Diem told Daily Coffee News.
First opened in San Antonio's inner west side this past summer, the WSCR features espresso, batch brew and iced coffee made with coffee roasted in-house. The quality is a testament to the hands of the craftsman more than to any fancy tools. "It's not a Slayer, it's a Cecilware espresso machine. I don't use Chemex, I try to keep it all stainless steel in here just because I break things," Diem told Daily Coffee News. "It's not San Francisco or anything. The goal is making a great cup of coffee by any means necessary."
To supply the shop, Diem roasts greens sourced through the Coffee Shrub in a series of three-quarter-pound batches in a domestic-class Behmor 1600 roasting machine every Sunday. "I roast by sound and smell. When it smells right to me I pull it out of the roaster," said Diem, who hopes to upgrade to a larger roaster soon. This, too, will be an element he takes into his own hands, as he intends to design and build a copper drum and barbecue-based machine for outdoor use, keeping it small enough to continue skirting costly and complicated regulatory requirements. "I'll be engineering something here hopefully by the end of the year," said Diem.
While Diem acknowledges that the WSCR classifies as a nano-roaster, he doesn't pursue this or any other categorical label for his business. "The idea is just to have a very fresh product with a rotating international cup," said Diem, who is just as satisfied serving a Freddocino or Coffee Colada as he is a straight espresso or black coffee. He caters to coffee drinkers of all stripes in San Antonio, from sugary dessert drinkers to fellow coffee shop owners that he reports are in love with his Japanese-style iced coffee.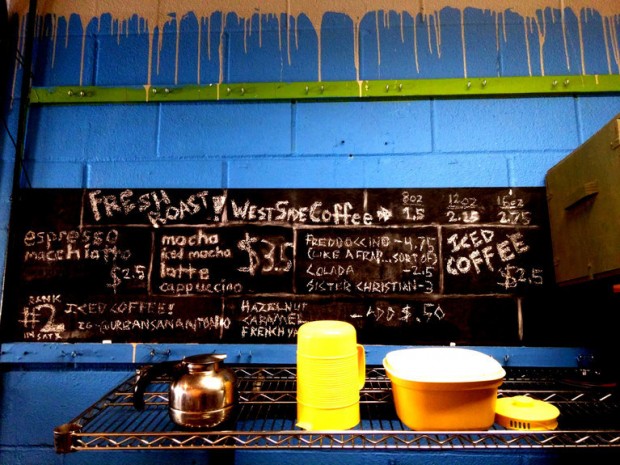 Diem intends to add café de olla to the menu this winter as well, in a further demonstration of his dedication to regional tastes. Café de olla is a traditional Mexican preparation method done in a clay pot, stirred by a cinnamon stick, with the addition an unrefined whole sugar made from evaporated cane juice. "Nobody prepares it traditionally anymore," said Diem. "The clay is supposed to give it a really unique flavor profile."
Diem hopes to cultivate a sort of chef-like roaster persona for himself publicly, and for this to be identified as central to the WSCR brand. "I want my coffee identified with me, I want people to come in knowing that I was involved from the time the bean entered the drum to the time it hit their cup, whether that drink is filled with sugar or whether it's straight espresso or coffee."
Prior to the WSCR, Diem was an info-tech professional, passing through positions in sales and in systems administration. Looking for a change to something that spoke more to his culinary inclinations and hobbies, he at first considered a beer brewery, though the margins there seemed too tight for a roll of the dice. Coffee seemed more like a bet he could make financially, while also serving a high-quality product he could believe in, brewing by the cup and maintaining control over the roasting himself.
Business development started off in Austin, although the high prices for real estate and the competitive coffee scene were untenable without the support of investors, which Diem didn't have. Shifting his sites to San Antonio, he found a suitable, affordable and accessible market where he also felt more at home personally. Diem said he could immediately see through the neighborhood's rough reputation to the kind and supportive community ready to welcome him in. "Sure enough, there's no open warfare going on or anything, just a lot of nice people," said Diem. "There's not a lot of affluence over here, and that's perfect for my personality as well as for my budget."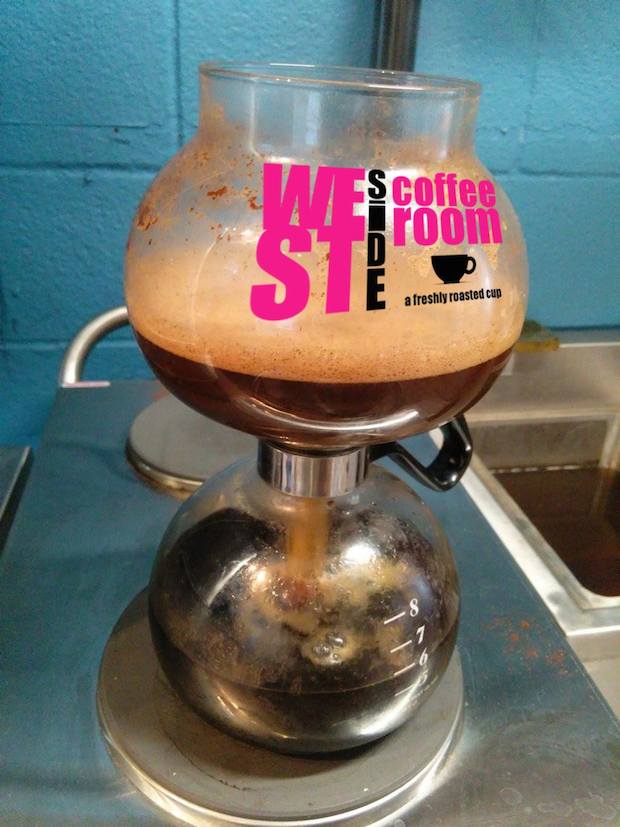 Diem serves most cups to go, though the tiny shop provides a few seats, free Wi-Fi and room for lingering at the bar. There's scarcely another coffee shop for half a mile in any direction, which is notable given that it's only about a mile from the downtown of the seventh most populous city in the US.
For the future, Diem hopes simply to grow the business, hire more workers, and maybe to establish a fleet of catering vans and trucks that cater to office workers, events and consumers around the city, whose highway system Diem applauds as well laid out and very drivable. Diem remembers the craft coffee services he enjoyed as a worker for Dell Computers in Austin, and hopes to be able to provide that sort of service to businesses in San Antonio.
"That would be the dream," said Diem, who aspires to accumulate the equipment and the staff to pursue those contracts, all while maintaining control over the quality under one roof. "Possibly moving into a little more square footage at some point, too, would be nice."
Howard Bryman
Howard Bryman is the associate editor of Daily Coffee News by Roast Magazine. He is based in Portland, Oregon.