Just when it seemed like there couldn't possibly be any further developments in the crowded field of pourover brewers, a striking, design-forward device is poised to emerge from the frosty Polish winter: The iikone, invented by impassioned home barista and industrial designer Bartosz Garliński.
Though not a coffee professional, Garliński has more than once been a finalist in organized industry competitions against pro baristas in Poland. Skilled in espresso and all manners of manual brewing, he claims to own nearly every existing brewer except for Todd Carmichael's Dragon brewer, although acquiring and learning this is one, too, is "just a matter of time." His girlfriend is a barista — "We're the kind of people who book vacation flights to rainy Oslo for a coffee trip when everyone else is heading to the south of Europe to get some sunny beach time," Garliński told Daily Coffee News — and he has received training in public coffee education classes. The iikone represents his first foray into the coffee industry from a business perspective.
The spectacular aesthetic and hospital-grade stainless steel of Garliński's iikone puts the brewer in a visual and material class of its own, although its performance, too, constitutes a departure. The iikone suspends a conical paper filter held in place by a hefty polished steel ring at its top. When weighted down with coffee and water, the filter becomes slightly taut. Its closest relative in brewing performance would therefore be Saint Anthony's minimalist Phoenix brewer, although that one still supports a filter from below, which is more in league with other standard cup-top drippers. The iikone also provides an even less obstructed view of the brewing process.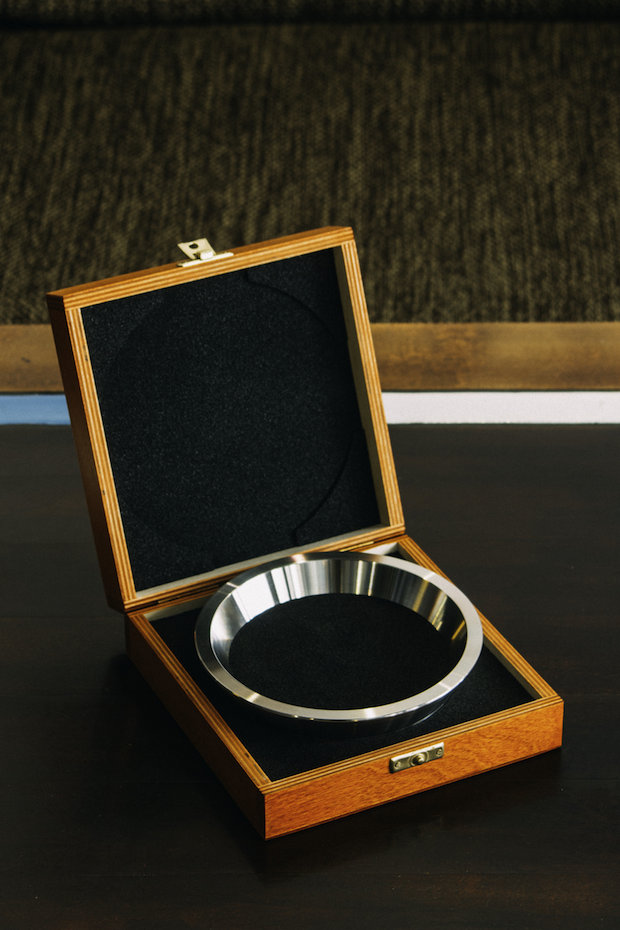 The iikone is compatible with Chemex paper filters and accommodates metal cone filters as well. Scheduled to start shipping in January of 2016 and available now at a presale price of $599USD, its initial iteration classifies as more of a functional work of luxurious sculpture than an accessible gadget with widespread home or commercial potential. The brewer will also ship with handsomely crafted, hinged cigar-style wooden boxes for storing filters and the steel upper ring. Subsequent, standalone iterations of the design as a basic brewer, however, may be smaller and more accessibly priced. iikone's Instagram is active and a finished version of their own website will be live in time for the product's official launch November 1. Daily Coffee News caught up with Garliński via email to learn more.
Do you intend for this brewer to be used in commercial cafe settings as well as in the home?
I'm aware that it will be too big for a lot of coffee places where the counter space is particularly scarce, but I expect that some third-wave places might want to enhance their activities by using it. Locally, I had contact with a lot of people, from the coffee industry as well as interior designers, furniture makers, or just people who have a decent income to spend to live beautifully. They're equally excited, but for now it's only the home owners who have put money on the table before the official launch. At this stage, I definitely plan to make something more space-efficient for a heavy commercial use.
Are you hand-making these or will they be manufactured?
They are manufactured in Poland at specialized contractor shops, six exactly if you count the packaging.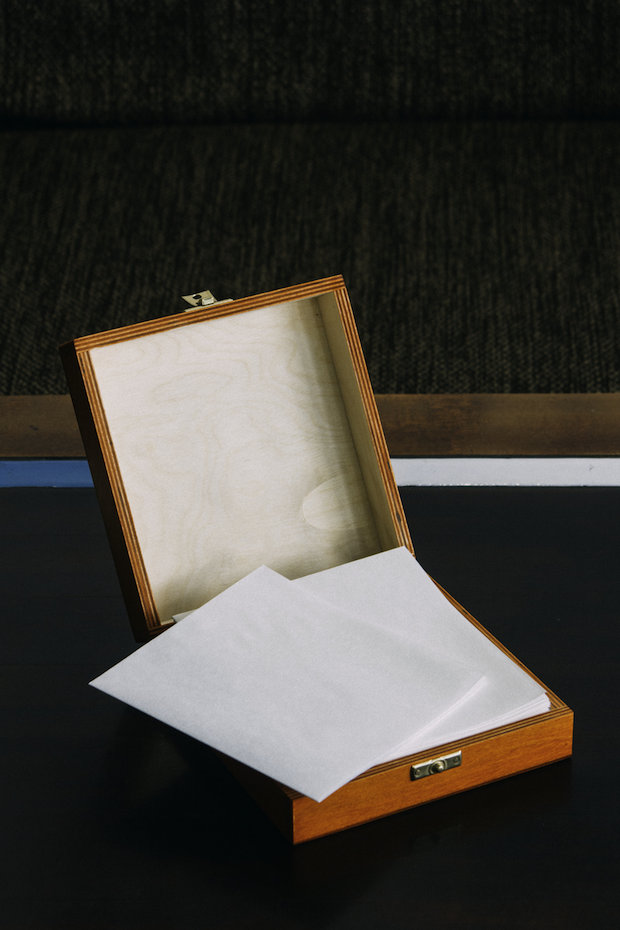 Will you be pursuing a crowdfunding campaign such as Kickstarter or IndieGoGo to fund manufacturing?
There is such a plan, but for a much more mass-produced coffee brewer. This one is meant to be a high-end designer product, produced in relatively low series, and there's no need for external funds to finance the manufacturing.
Will you be offering versions in other metals for aesthetic variety, such as brass, copper, or black anodized steel?
Yes, there definitely will be different variants in the future, however I'm not too convinced about the brass, look-wise. Anodized steel will probably come first, and I'm in contact with two Polish pinstriping artists, so a black matte, hot-rodded version might be an option in the future. I have to confess that deep inside, I'm a big fan of the American car kustom culture, for me it's the pinnacle of emotion-driven design.
Are there other designs for the base/legs?
Not yet. There are just freehand sketches, but first there will be some space-saving models, maybe drip stations.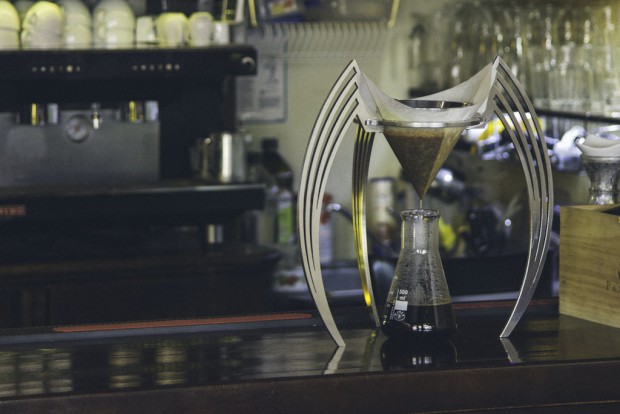 How does a pure paper filter, with no cone, improve the brew? Does it lose heat?
The heat loss was a real concern, but it appears that a normal Chemex evacuates the heat from a filter even quicker, probably because it dissipates the heat on a much bigger surface. It's hard to compare the exact parameters of what's happening on the filter's surface, but I've done repetitive comparative testing on a mockup to verify the "open filter" concept, and the final brew was on average 0.4 degrees Centigrade colder on the Chemex. So it may lead one to suspect that the open filter doesn't lose as much heat as one that touches glass. Of course it wasn't a scientific research done in a lab, but combined with the very positive sensory results, it was for me enough of a green light to design a product around that idea.
Howard Bryman
Howard Bryman is the associate editor of Daily Coffee News by Roast Magazine. He is based in Portland, Oregon.