After 20 years of building the Delaware coffee company Brew HaHa into a nine-store empire fueled by coffee shipped in from out-of-state roasters, founder Alisa Morkides has finally opened a roastery all her own. With the right personnel and the right equipment finally in place, the roasting operation constitutes its own business, Brandywine Coffee Roasters, centered on a Loring S15 installed at the Trolley Square Brew HaHa location.
Todd Purse, the head creative and wholesale development director, told Daily Coffee News that the time was right for a few different reasons. For one thing, local demand for craft beverages was noticeably on the rise. For another, Morkides finally found a proper space and a proper team for starting strong in the new direction. "Things fell in line about a year ago when she looked into the Loring roaster and got really excited about the new technology and the way they worked," said Purse.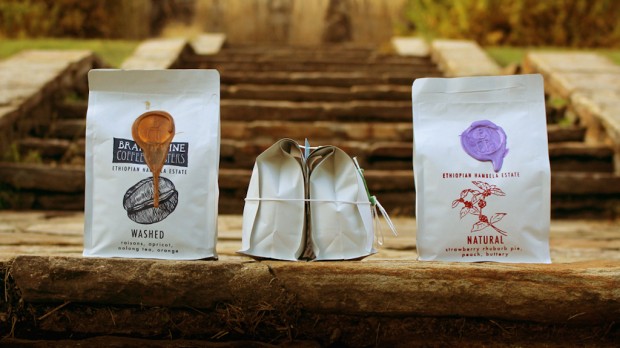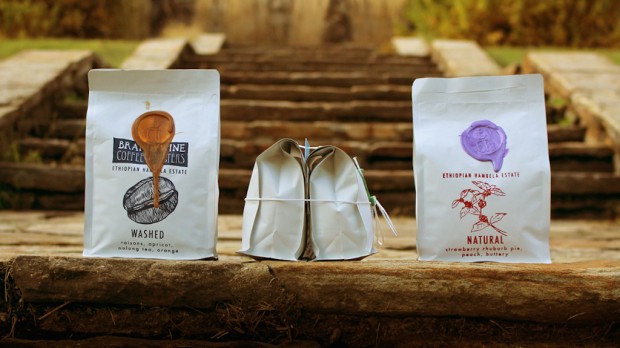 According to Purse, Morkides finally found a sweet spot of confidence between the projected sales numbers through Brew HaHa and other avenues, the ability to generate a product in-house that actually improved upon the coffees they'd brought in from outside sources, and the resources to make the investment and the transition without any disruption or hardship to her existing enterprise. Vic Scutari, certified Loring trainer and installer with his own coffee consultancy business and about 15 years of experience roasting with Massachusetts-based company Dean's Beans, has been an asset to the transition.
"That's where the roast knowledge is coming from," said Purse. "He works with us two days a week in the roastery, setting the roast profiles and training me and our production roaster Rob Willis on roast theory and doing the whole thing." Purse also praises the Loring for making it easy for apprentices to manually mimic a profile laid out by the master roaster.
"Alisa has a great coffee knowledge and a great business background. She's one of those people that's really good at recognizing her strengths and hiring people to fill in the gaps," said Purse, noting that with a slew of cafés already established, bringing on an experienced head roaster was crucial to ensuring that their many existing customers continue getting a product on par or better than what they'd come to expect from the brand. The bar had been set high, considering previous roasters served at Brew HaHa have included La Colombe and Ceremony Coffee Roasters.
Brandywine now supplies all Brew HaHa locations and offers online retail as well as a burgeoning wholesale department. They roast roughly 1000 pounds per week of green coffee sourced through Royal Coffee New York, and name blends after local Delaware landmarks and establishments, such as the Devil's Road blend and the Jupiter Records 33 1/3 Blend.
Purse said customers noticed the difference right away — for the better. Sales of retail beans has rocketed since moving the roasting in-house. "It was kind of a loss leader. We had them on the shelf just to have them, but no one really bought retail coffee," said Purse. "At one café alone, the retail coffee has grown almost 150 percent."
Purse also noted that while customers had scarcely expressed a preference of one origin over another in years past, they've grown more aware and excited about the differences between BrewHaHa's Brandywine origins and blends on offer. Said Purse, "We saw the customers' palates grow right in front of our eyes. It opened up a bunch of opportunities for education."
The Brandywine brand, meanwhile, features some striking artwork and packaging flair. Bags are all hand-silkscreened in an in-house print shop with artwork and branding designed by Purse, including secret glow-in-the-dark ghosts in the background of the Devil's Road bag and runny, old-timey wax stamps on every bag.
Purse said the future holds big things for Brandywine's expansion. "We're going to origin next year and trying to work out more direct trade deals with a few of the farms we're working with, and to do that we're going to need a bigger warehouse space," said Purse. "We can't hold the coffee that we want to bring in from there in our current space."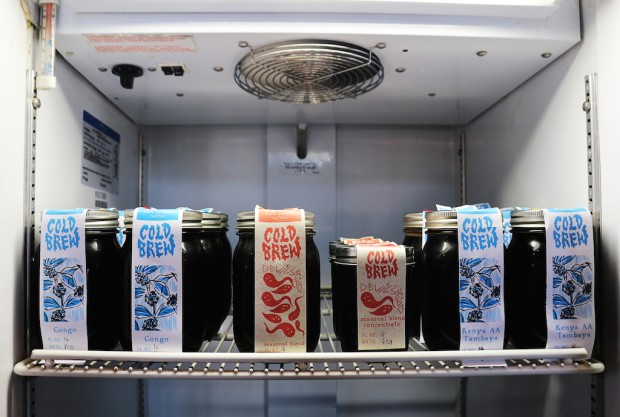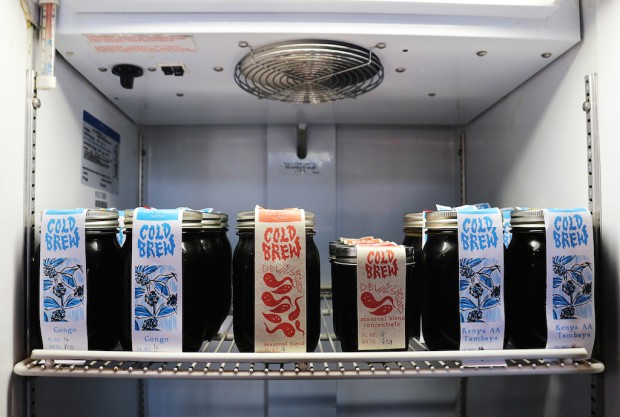 The plan is to build out a larger warehouse space, acquire and install a larger additional roaster, and incorporate a standalone Brandywine Coffee service and retail location in the front of the house. It may take more than a few years to achieve this, but with Morkides' 20 years of crunching numbers for her chain, Purse's branding savvy and Scutari's experience with so many roasteries big and small, Brandywine is collectively confident it's on the right track.
Howard Bryman
Howard Bryman is the associate editor of Daily Coffee News by Roast Magazine. He is based in Portland, Oregon.