For years, Zach Morris has worked in the upper echelons of Philadelphia's beverage industry, serving most recently as director of education for the National Wine School and Philadelphia Beer School. As a sommelier with feet in both the worlds of beer and wine, Morris' personal and professional interests run the beverage gamut, with coffee always present in his personal life.
"As a sommelier you're supposed to be schooled not just in wine, but in beverages — knowing the source, how it is made, who made it and what is the story, the history and cultural significance behind what went into that beverage," Morris recently told Daily Coffee News. "I wouldn't say that coffee is behind wine and beer. I see all those things living in the same space."
This week, Morris and his family dove headfirst professionally into the coffee world, opening retail café Green Engine Coffee in the heart of the affluent western Philly suburb of Haverford on the Main Line. After signing a lease in March for an 1,800-square-foot space inside an historic building that had laid dormant for the past four years, Morris and his wife Jocelyn began the laborious process of transforming the shell into an attractive, inviting and upscale contemporary café.
The space is filled with white and natural earth tones, with large bay windows providing ample natural light for the marble-top bar and seating areas supported by reclaimed dark wood flooring. A defining touch within the space is an 81-square-foot living wall, made possible through Morris' own experience running a design/build firm that specialized in green walls and roofs.
"It's its own ecosystem at this point," Morris said of the living wall, which features six varieties of ferns supported by a fully contained irrigation system. "It's one of those things I could never do in my own home, but this gave me the chance."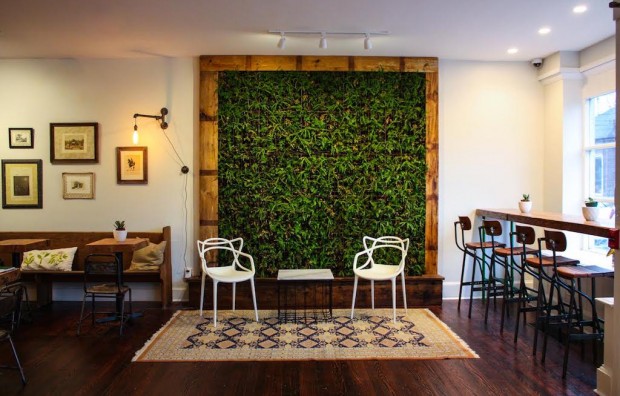 The same holds true for the shop's namesake, a custom emerald green La Marzocco GB/5 that powers the espresso program. Although the shop just held its official opening earlier this week, Morris said it already feels like home, a somewhat frightening prospect for a first-time retail shop owner. Said Morris, "Before we opened I was thinking 'ok, as soon as we open these doors, the entire world is invited into your home everyday.'"
All of Green Engine's coffees are coming from Philadelphia favorite Rival Bros. Coffee. In selecting a wholesale partner, Morris said he considered roasters big and small from throughout the country, although he was always leaning toward working with a local company. Following untold numbers of self-imposed blind cuppings and tastings incorporating as many different brew methods as possible, Morris said he found Rival Bros. to routinely deliver some of the highest quality coffees with remarkable consistency.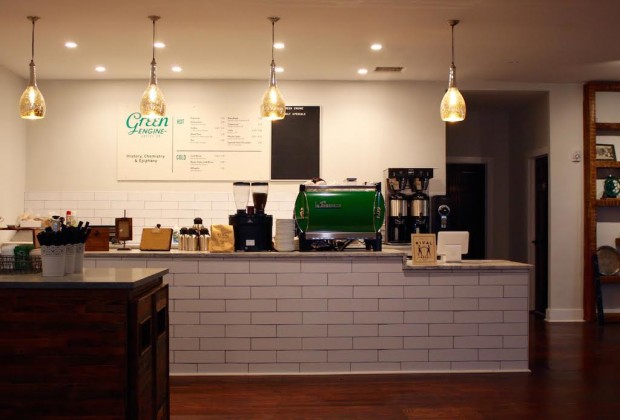 Aside from espresso drinks, coffees will be available in batch brews or through any number of manual brew methods, although Morris said the shop launched with Hario V60s since they offer relative ease in training. Morris said he and his team will be encouraging consumers to chase their preferences and experiment along with the baristas. Said Morris, "I like to take the same coffee and brew it a thousand ways, change all the variables."
Green Engine Coffee is currently open seven days a week at 16 Haverford Station Road in Haverford.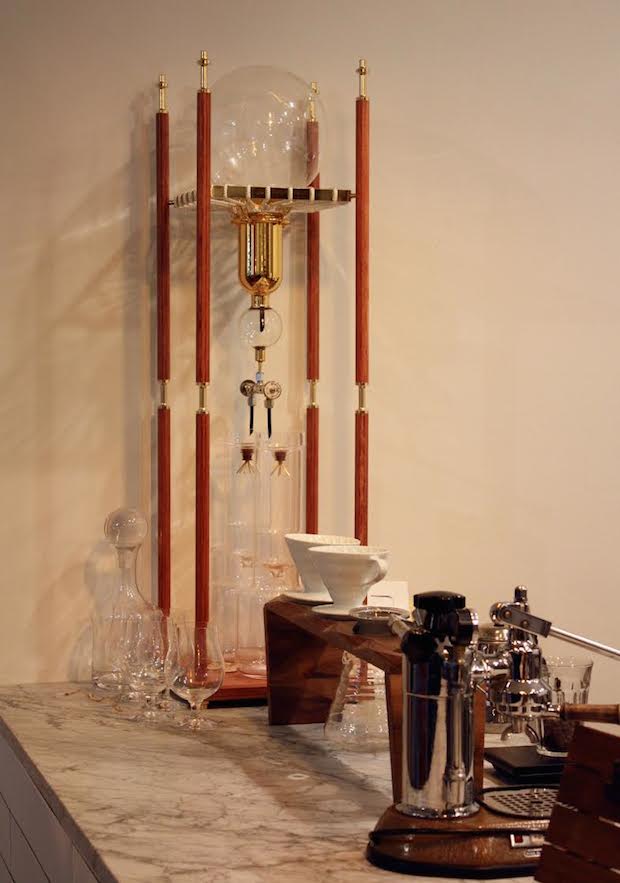 Nick Brown
Nick Brown is the editor of Daily Coffee News by Roast Magazine.