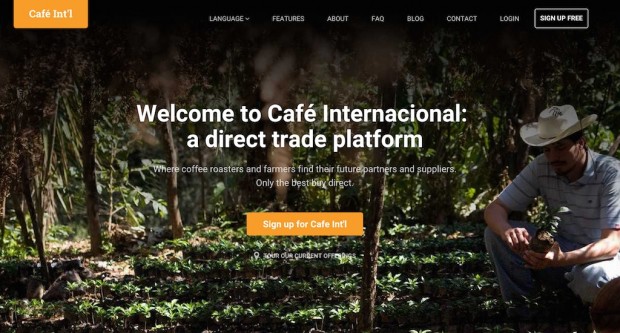 Café Internacional, the El Salvador-based company that launched an online green coffee trading platform earlier this year, has announced the launch of an import structure to bring spot coffee offerings to the U.S. through a Charleston, W.V., warehouse.
As we mentioned in an initial profile of the company, Café Internacional's model involves networking with cooperatives, smallholder farmers and exporters to help them maintain profiles of their coffees for the online bidding platform available to green coffee buyers.
"One of the biggest obstacles that roasters face when using the platform is managing international logistics," Café Internacional said in an announcement of the new spot coffee availability in the U.S.
"If we want to increase direct trade relationships, then we have to make coffees more accessible. Nothing is more accessible than spot coffees," said Café Internacional co-founder and farmer outreach coordinator Guadalupe Dimas. "If you're a roaster, and you know what you want, then we will introduce you to farmers that can supply you. We will help you reach an agreement with the farmer. Then, we will import it, send you samples, and ship it to your place of business."
Café Internacional is currently developing a network of producers and exporters from El Salvador, Guatemala, Honduras, Colombia and Laos to participate in the platform.
Nick Brown
Nick Brown is the editor of Daily Coffee News by Roast Magazine.