Coffee is popping up in all sorts of mixed facilities these days, and as Bellwether in Denver and Turbo Coffee in Alabama proved last year, the coffee-and-barbering combo is a popular one.
Coffee is a mood-enhancing confidence-builder, after all, which is shrewd inclusion to a retail atmosphere where vanity and creativity inherently commingle. The Parlor Coffee pop-up inside the Persons of Interest barber shop in the Williamsburg neighborhood of Brooklyn, N.Y., is one of the earliest examples of the combo, and now New York has another bi-business on the Lower East Side: Ludlow Coffee Supply, with Ludlow Barber Supply inside.
Helmed by restaurateur John Seymour and his business partner Kyle Martin, the sip-and-clip shop is at 176 Ludlow Street, the former home of a longstanding neighborhood bar called the Pink Pony. The actual wooden bar of the previous establishment will live on as the service counter of Ludlow Coffee.
"I'm a native New Yorker, so for me to be able to preserve some of that — any time I touch somewhere, I totally respect the history," Seymour told Daily Coffee News. "I know the owner of the Pink Pony's son, and I want him to be able to walk in here and get a cup of coffee and still feel at home."
Seymour and Martin are partners in the Sweet Chick restaurant business, which has two locations in New York, one of which is next door to the new Ludlow Coffee. "We used to have all of our meetings at whatever the local coffee shop was," said Seymour of his draw to coffee shop culture. "When the space came available next to us, we thought wow, how dope would it be to actually open our own coffee shop, and more than that, produce our own brand of coffee beans."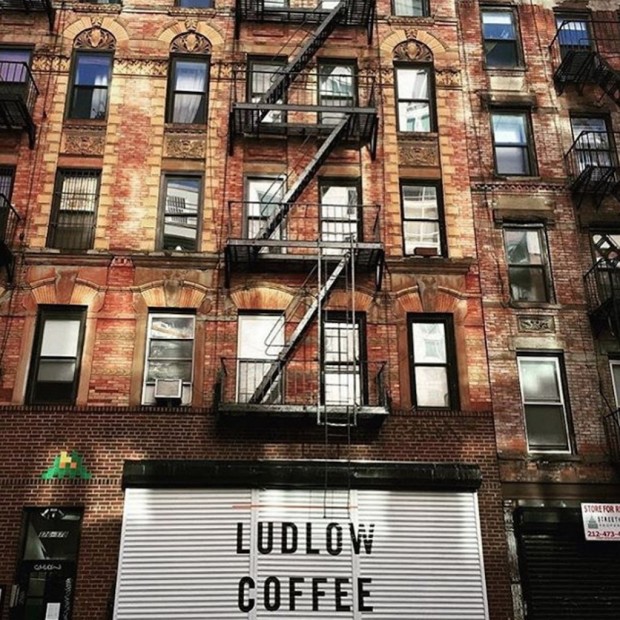 For Seymour, the barber shop idea seemed like a natural extension of lifestyle, hospitality and craft as surrounds the specialty coffee industry. "They're both an art," said Seymour, who realizes his visions with the help of skilled specialists. "Just because I love to drink coffee doesn't mean I know about coffee. I'm not going to kid myself and open a coffee shop without an artist — bring somebody to the table that's really passionate about what they do."
Seymour added, "Some people can look at it like it's a simple thing to make a cup of coffee. Other people, like myself, look at it like it's a true art form. It's the same thing with barbering, and there's a lifestyle around both. I think they parallel each other."
Seymour is familiar with the Parlor Coffee pop-up in the Persons of Interest barber shop in Williamsburg. "It's primarily a barber shop," said Seymour, adding that Ludlow's storefront makes it quite evident that coffee is the primary order of business inside. "We're first and foremost a coffee shop."
Ludlow Coffee's artist in residence, as it were, is Ralph Pring, former head of operations and development for the fellow LES coffee establishment Whynot Coffee. There he trained staff, developed roast profiles and set standards for coffee service, which is also what he'll be doing at Ludlow.
The bar will consist of a La Marzocco GB5 and Fetco brewers, while the beans themselves will be roasted by a mysterious independent player that owns a Diedrich IR12 in Red Hook, Brooklyn, and provides a sort of private-label service of green-buying and production roasting for several companies around New York. "It's an independent roaster, it's a friend of ours," Pring told Daily Coffee News. "I tell them what we need and what we're looking for, and then sit with them as they roast and work on it with them."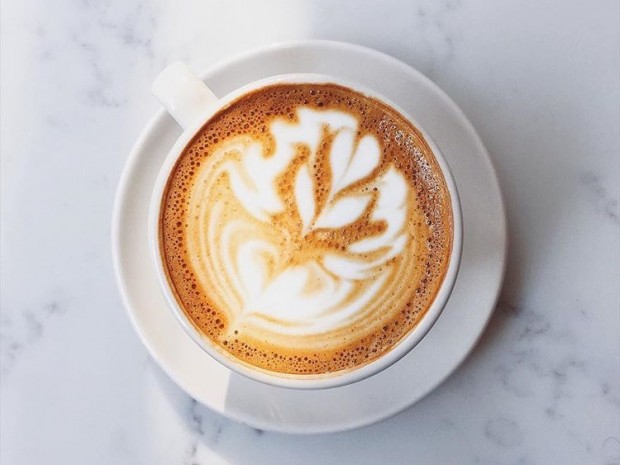 Pring said he looks for coffees that flourish both with and without milk in order to please casual "second wave" coffee-drinkers as well as purists with more coffee-focused preferences, without alienating either. "A lot of the people on the Lower East Side are kind of like those Dunkin' customers that are just like, 'coffee-to-go,'" said Pring. "I like building a palate."
Howard Bryman
Howard Bryman is the associate editor of Daily Coffee News by Roast Magazine. He is based in Portland, Oregon.