When the Little City Café was forced to close its doors in 2011, the city of Austin, Texas, lost a nearly 20-year institution of community and camaraderie.
Meanwhile the landlord, a Republican think tank called the Texas Public Policy Foundation that bought the building with the intention of moving into the space itself, never actually moved in, ultimately opting for the larger building across the street instead. Little City still lost its lease, and the beautiful historic building at 916 Congress Ave. remains vacant even today.
However, the spirit of Little City lives on — if not in the space in which it once resided. Casa Brasil, another conscientious local roaster, has revived the brand for a new line of wholesale and retail whole-bean products for sale in markets and to cafes around Austin, and brought some of the original company's blood on board to keep it real.
"What Little City represented at the time was a place where a congressman and homeless people could gather at the same table, and have a conversation as equals," Casa Brasil General Manager Ian Myers told Daily Coffee News, who helped lead a $10,000+ Kickstarter last year to aid in the revival. "That's kind of what we're trying to hold onto."
New to the fold at Casa Brasil is longtime Austin coffee community pillar Eric Detablan, who used to roast for Little City and started there as a barista as far back as '98. In its resurrected wholesale-only incarnation, Detablan works shoulder to shoulder with Casa Brasil Director of Coffee Emily Jackson on coffees sourced specifically and uniquely for Little City, with no product or component overlap between brands.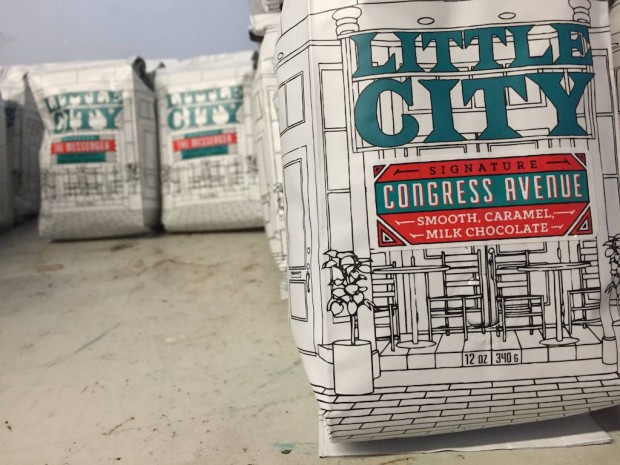 "We work together in setting the profiles," Jackson told Daily Coffee News. Jackson also oversees QA and QC on every roast, ensuring consistency on a daily basis given atmospheric conditions around Casa Brasil's Diedrich IR-25 and Probat K-12. She added, "Cropster has been an excellent tool that we've been using."
Of course, while Casa Brasil takes pride in its efforts to preserve this authentic slice of Austin culture in the midst of its rapidly transforming city, it also provides a convenient route for expansion of Casa Brasil's offerings, in a way. Casa Brasil had to this point specialized exclusively in Brazilian coffees. With the Little City brand, they can finally branch out to other origins as well.
"It gives us an opportunity to do what's similar to what we do at Casa Brasil, which is source beans directly from Mexico, Costa Rica, or even Myanmar where Joel [Schuler, the owner] just got back from," said Myers. "Obviously it wouldn't make any sense to do that under the name Casa Brasil."
"The way coffee culture is becoming a little bit snobbish, what Little City represents is the everyman's coffee," Myers added. "It's a way for us to provide high-quality stuff, without having to have that hifalutin' background with it."
Alongside blends with names and descriptions that harken nostalgically to the history and vibe of the original shop, Little City's offerings will also consistently include one rotating seasonal direct-trade single-origin coffee.
In time, the company hopes to source all their coffees as directly and transparently as possible. To celebrate the Wheatsville Food Coop's 30th anniversary, Little City issued an all-coop blend, made entirely of coffees grown on cooperatively run farms, and next month the company will roll out a kegged nitro cold brew for sale on tap at cafes and restaurants.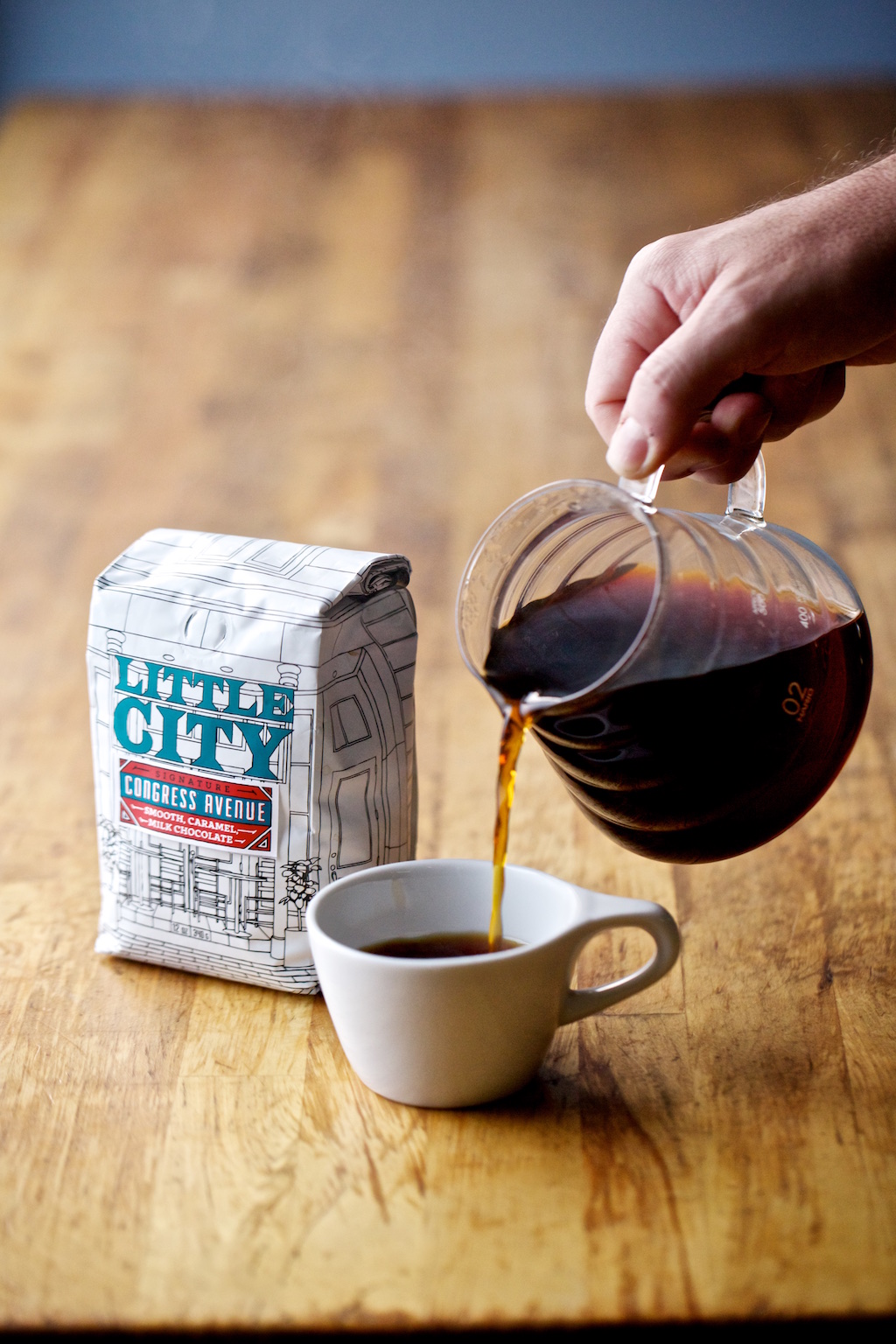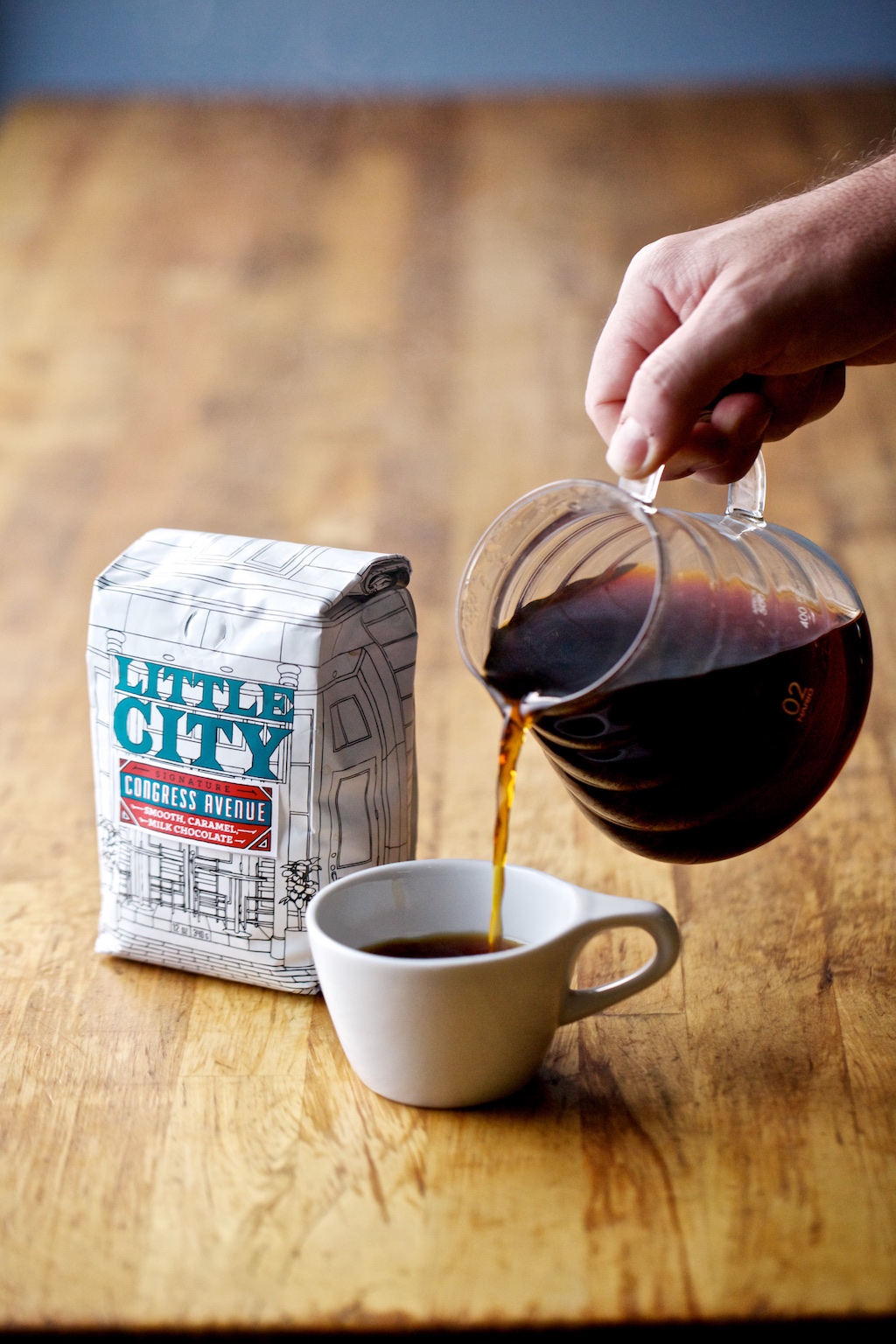 Going forward, the company enthusiastically anticipates collaborating with other local food companies such as breweries and bakeries, while aiming also to eventually host Thursday Night Throwdown barista competitions inside the Casa Brasil facility, and sponsor the Austin Coffee Society as well. However, Myers said neither Casa Brasil nor Little City has any intention of going the café route anytime in the foreseeable future. "Our specialty is in the wholesale business right now," said Myers. "That's the avenue that we really understand."
Jackson explained further. "There's a coffee shop opening every day," she said. "It's a very saturated market. Not that I don't think Little City would be successful as a coffee shop, but more that we want to be in partnership with these people that are opening new businesses, and helping them get great coffee in their shops."
Howard Bryman
Howard Bryman is the associate editor of Daily Coffee News by Roast Magazine. He is based in Portland, Oregon.